It was the quietest parade I've ever seen, but that's fitting for a recreation of a funeral procession, I suppose. The Hyakumono-Zoroe Sennin Gyoretsu, or Parade of 1,000 Samurai, departs from the Futarasan-jinja Shrine, proceeds down a sloping hillside to Otabisho, then returns.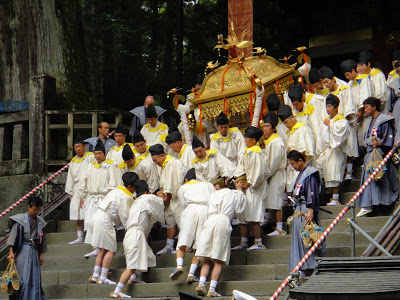 A year after the 1616 death of Iyeyasu Tokugawa, the first shogun of the Tokugawa Shogunate, his son and followers moved his remains to their current location within Toshogu Shrine. His remains were accompanied by 1,000 warriors paying their respects. But not their final respects, as it became a biannual ritual that continues to this day.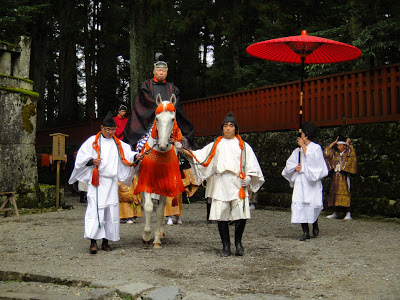 The autumn procession consists of one portable mikoshi shrine and 800 people in period costumes as old as 400 years. Men sat astride horses, carried spears or bows and arrows, or sported the latest in vintage samurai apparel.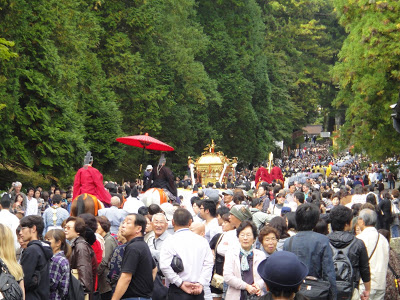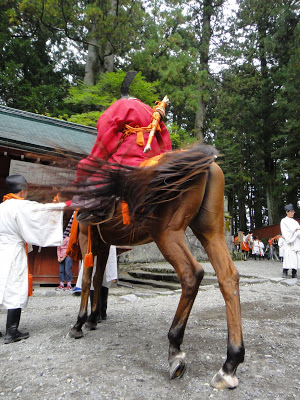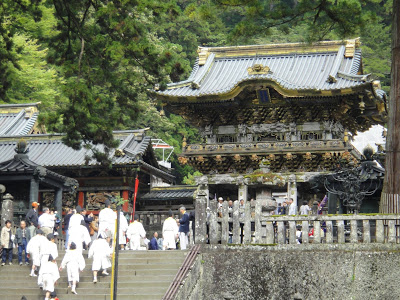 A couple of times, I must admit, I got a distinct "Civil War Reenacting" vibe. But after a shiver and a shudder the feeling passed.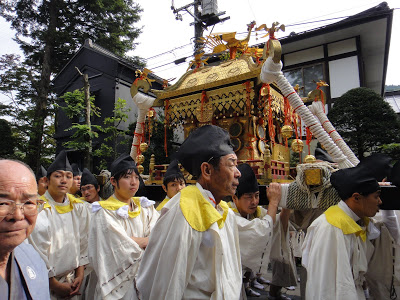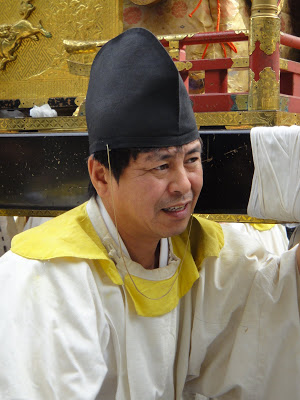 "Life is like a long journey with a heavy load. Let your step be slow and steady that you stumble not. Persuade yourself that imperfection and inconvenience are the natural lot of mortals and there will be no room for discontent neither for despair. When ambitious desires arise in your heart, recall the days of extremity you have passed through. Forbearance is the root of quiet assurance forever. Look upon wrath as your enemy. If you know only what it is to conquer and know not what it is to be defeated, woe unto thee! It will fare ill with thee. Find fault with yourself rather than others. Better the less than the more."
~Last Precept of First Shogun Iyeyasu Tokugawa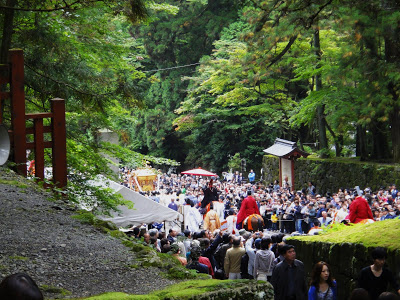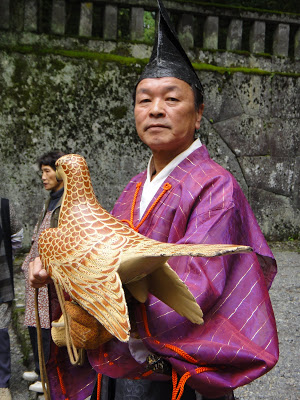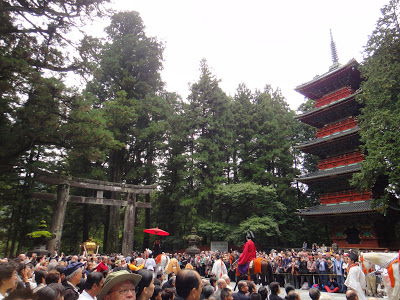 Twelve seven- and eight-year-olds in long robes waited stiffly while bustling grandmothers affixed sticks and the animals of the zodiac calendars to their heads. I made three of the oldest boys laugh and point by crossing my eyes at them and being generally ridiculous.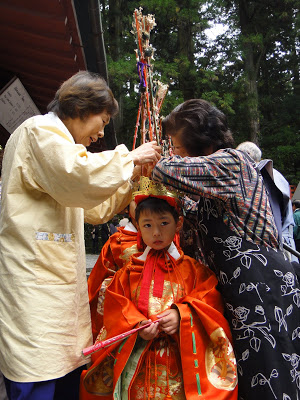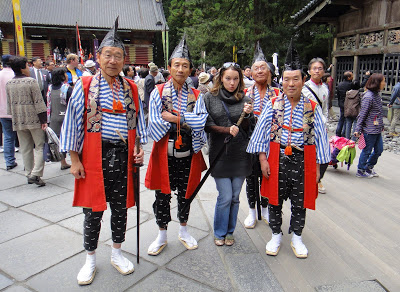 All the samurai seemed pretty nice, if a little silly. We got to hold a samurai sword.
And that was that! The end of my second of Japan's Big Three Festivals! (the first was
Kyoto's Aoi Matsuri Festival
)