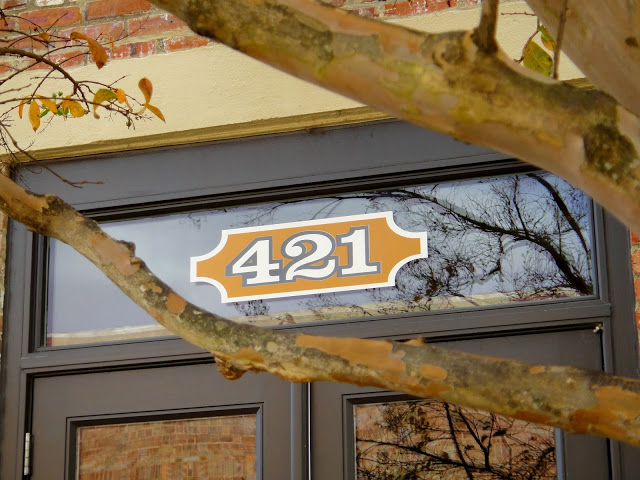 After Isaac's birthday, we started worship training. "Do you want to go to the nursery, or do you want to worship God with Mom and Dad?" I ask him as we get him out of the car. "Mama!" he always says. I feed him Altoids during the announcements, and when we start singing, he joins in and breaks it down. Isaac LOVES to dance. We thought he might be too distracting, or too distracted, or too loud. But that hasn't been the case, especially now two months into it.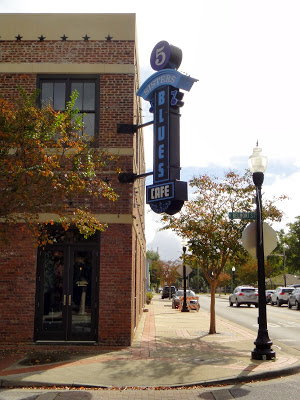 Last Sunday, we sang that song about children dancing for God's glory. Isaac smiled hugely, elbows out, doing his little side-to-side shuffle that lights up his Cars shoes. The next song, Isaac lifted his arms and spread his hands high, just as the song sang, "lift your arms" something something something.
Instead of being distracted, I am encouraged, delighted and filled with joy watching him. I like the stories about Jesus welcoming little kids. I met a friend in Cairo because she sent her little niece over to talk to me first to see if we would accept her. I like the thought of being one of the women wanting to hear and know Jesus, following his ministry, and toting the kids along for the ride. Would Jesus talk to us? Would he accept me? Look how cute my kid is. Will he accept my son? Hey Isaac, go talk to Jesus. Peter's like, "Hey kid, get out of here," and I'm not surprised, but then Jesus intervenes, maybe snorts and rolls his eyes. "Let them come to me!" he elbows the guys, smiles at Isaac. In the same way, knowing that God loves Isaac AND finds Isaac's worship acceptable—just rip my heart out and lob it up to Heaven.
Of course, at some point Isaac announces, "All done!" (or we inform him he's all done) and off we go to the nursery.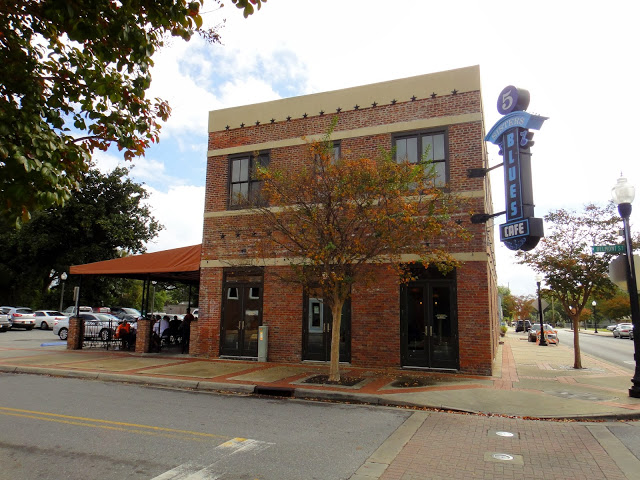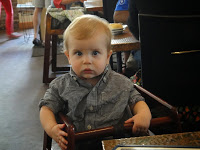 Max.
After church a couple weeks ago the Steffens invited us to join them for brunch at Five Sisters Blues Cafe at Belmont and DeVilliers in Pensacola. Chris had the chicken and waffles, I had the brunch specialty, which was puff pastry with ham and a sauce. Isaac ate a bunch of biscuits and shared a seat with his betrothed, Madeleine. Overall, it went much better than we expected, and we actually had fun!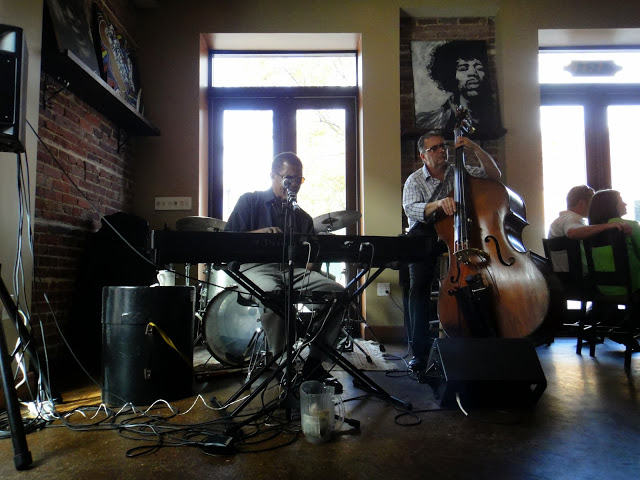 singing the blues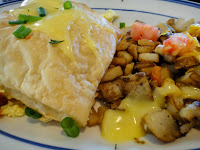 I love fall. Thanksgiving is my favorite holiday. I used to be like Chris and get stressed every time Christmas tried to encroach on poor Thanksgiving, but that was kind of ruining both for me. Last year I was reading through some Old Testament descriptions of some feast the Israelites were to celebrate. They began a time of celebration and thanksgiving with a feast and ended it with a feast.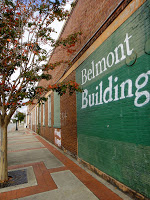 "That's cool, I would like to celebrate that," I thought. Then I realized that's Christmas at its most meaningful—a season of peace, giving, reflection, joy, celebration—bookended by Thanksgiving and Christmas Day feasts. Thanksgiving is a day of…you know…giving thanks, AND a day that ushers in the joy and peace of the next month. I don't have to be anxious, warding off Christmas music and store decorations just because Thanksgiving hasn't passed.
Instead, the first strains of Christmas music, the first lights in our neighbors' yards, Christmas crap for sale the day after Halloween—it's all precursors to the season of holy thankfulness. It's different ends of the same event…? But still separate. I like it. Chris hates it and asked me to please NOT play Christmas music for another five days. Although he did cave and watch "Love Actually" with me Saturday night. Hey, it starts five weeks before Christmas! Fair game!