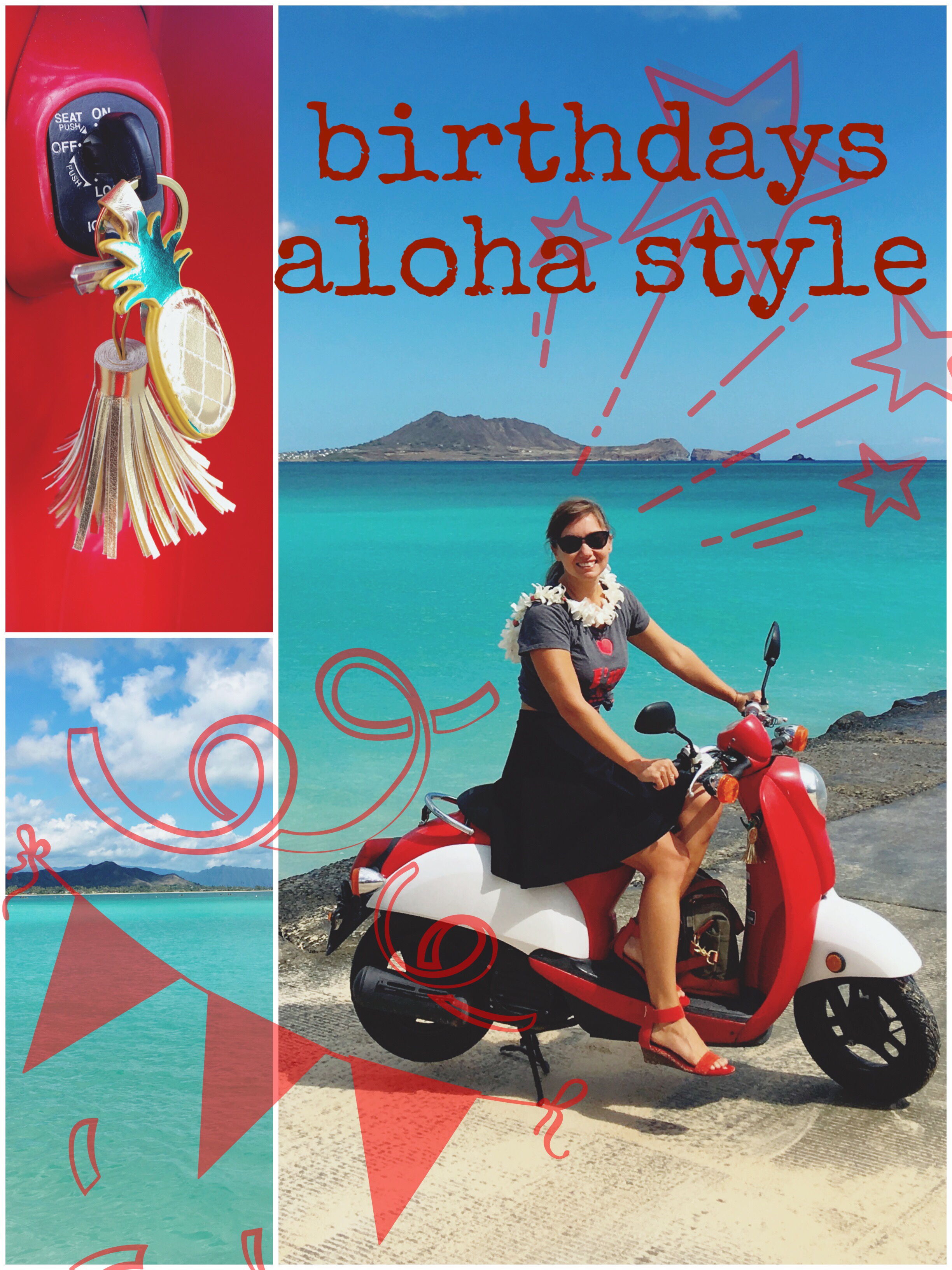 I'm going to confess up front: 'adventures in babysitting' puts ME at the center of someone else's story. I am a little embarrassed about that, but the fact is: I don't have the right to tell their side of the story. And anyway, it was my birthday. So here goes.
BOOM BOOM BOOM.What was that? Was that the kids? I told Isaac to bang on the wall if he's ever stuck in his bunk barfing, and I'll hear and come right away.BOOM BOOM BOOM BOOM BOOM.That is coming from the…bathroom? No. Someone is inside my gate on the side of my house. It's 3:21 AM. Is someone stealing my paddleboards? Why would they notify me? Maybe the house is on fire and our smoke alarms didn't go off. Or did something else terrible happen? (In my husband's line of work, someone knocking on your door in the middle of the night is not a good sign) If I answer the door and get killed/kidnapped/sold into slavery, who will take my kids to school?BOOM BOOM BOOM BOOM BOOM.It's the front door now. Shirt? On? ish? Shorts. shorts shorts shorts shorts. Shorts?BOOM BOOM BOOM.Shorts! Shorts! Here the are.What is going on?! 
Heart racing, mostly clothed, I'm at the front door, and—it's my extremely pregnant friend doubled over in a contraction and her husband. Their car is running. Clearly it's baby time.
"%&$# you guys scared the crap out of me!" I said, feeling relieved and dizzy and disoriented. I quickly realized that was 100 percent the wrong thing to say. "Sorry. I mean, yay! Congratulations! Are your kids in the car? How can I help?"
"Happy birthday! Sorry! We called many times!" my friend gasped, standing up from the contraction.
My bedside charger had stopped working and for the first time ever I'd left my phone charging in the utility room when I went to sleep. Tonight of all nights! OOPS. FRIEND FAIL.
Her husband quickly herded the three kiddos inside to the spare room where I'd awesomely exploded the closet's fall decorations all over the floor. Great timing. Stuff stuff shove. I unfolded the cozy pallet, the kids settle in perfectly, I installed a nightlight, and my friends were off.
By 4:15 the giggling and fighting was done and everyone was back to sleep. I assume so anyway, because I was still feeling a little lightheaded from waking up in a terror and employed the only part of the Bradley Method of Childbirth that ever did me any good: those relaxation breathing techniques put me right to sleep.
I woke up a few hours later to the confused delight of my kids finding their best buddies in the room next to theirs! Everyone clambered to the table for cheerios in party hats while I packed Isaac's lunch and poured milk. The night before, Isaac and Eloise had helped me string up a birthday banner and hang Vietnamese lanterns around the kitchen and dining room. The last thing I did before bed was put some party hats on the table. I started to count out three, then for some reason decided to leave all five on the table; it was just the right number for each kid to have a breakfast party hat. Little did we know that while we circled the table, people were circling the new baby, freshly arrived into this bright blue world.
No one brushed their teeth. Everyone found some shoes to wear. We stuffed everyone into my car for the very short trip to the boys' schools (party bus!), then the girls and I went to Target for exciting things like toilet paper and laundry detergent, which I ended up forgetting anyway. The tots had birthday cake pops and I went basic with an iced semisweet pumpkin spiced latte. Did I mention the girls were in matching shirts? I got asked three times if they were twins, which was exactly my goal.
We got the all clear to head to the hospital. I was buying my friend a purple orchid lei and asked the check out lady, "My friend's having a baby. This is appropriate, right?" She looked alarmed. "If she's already had the baby, this is OK, not during birth." Pregnant women can only wear open-ended leis or it will cause the umbilical cord to strangle the baby.
Our party proceeded to the hospital to bring gifts to the newborn babe. He is perfect.
And that is how I spent a very unusual, totally gratifying birthday. Happy birthday, little birthday buddy! Welcome to the world!
Other friends: look how reliable I am in a pinch! I can totally be trusted with your middle-of-the-night emergencies. Call me. My phone's probably in the utility room.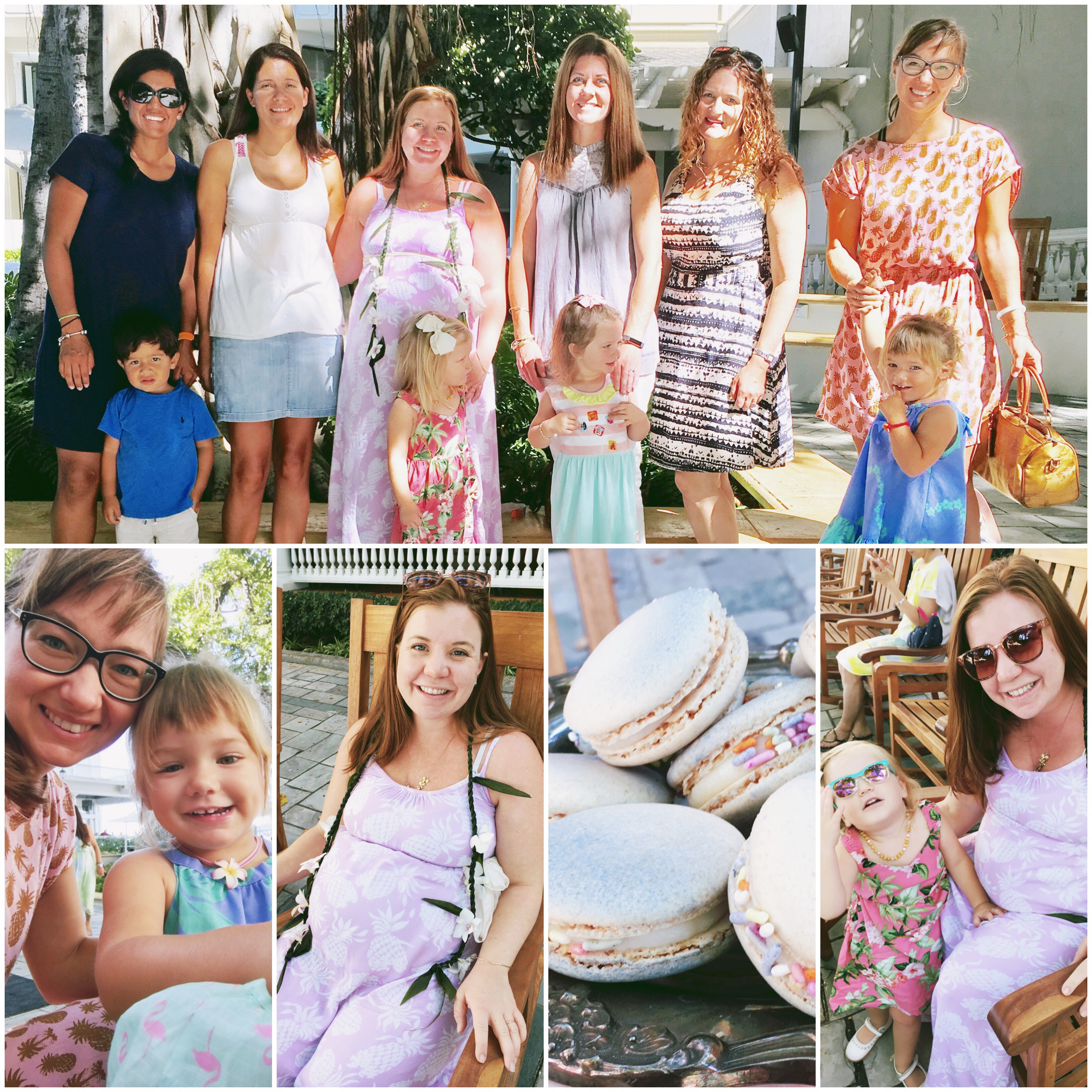 Her baby shower last month: breakfast at the Moana Surfrider Hotel's Veranda