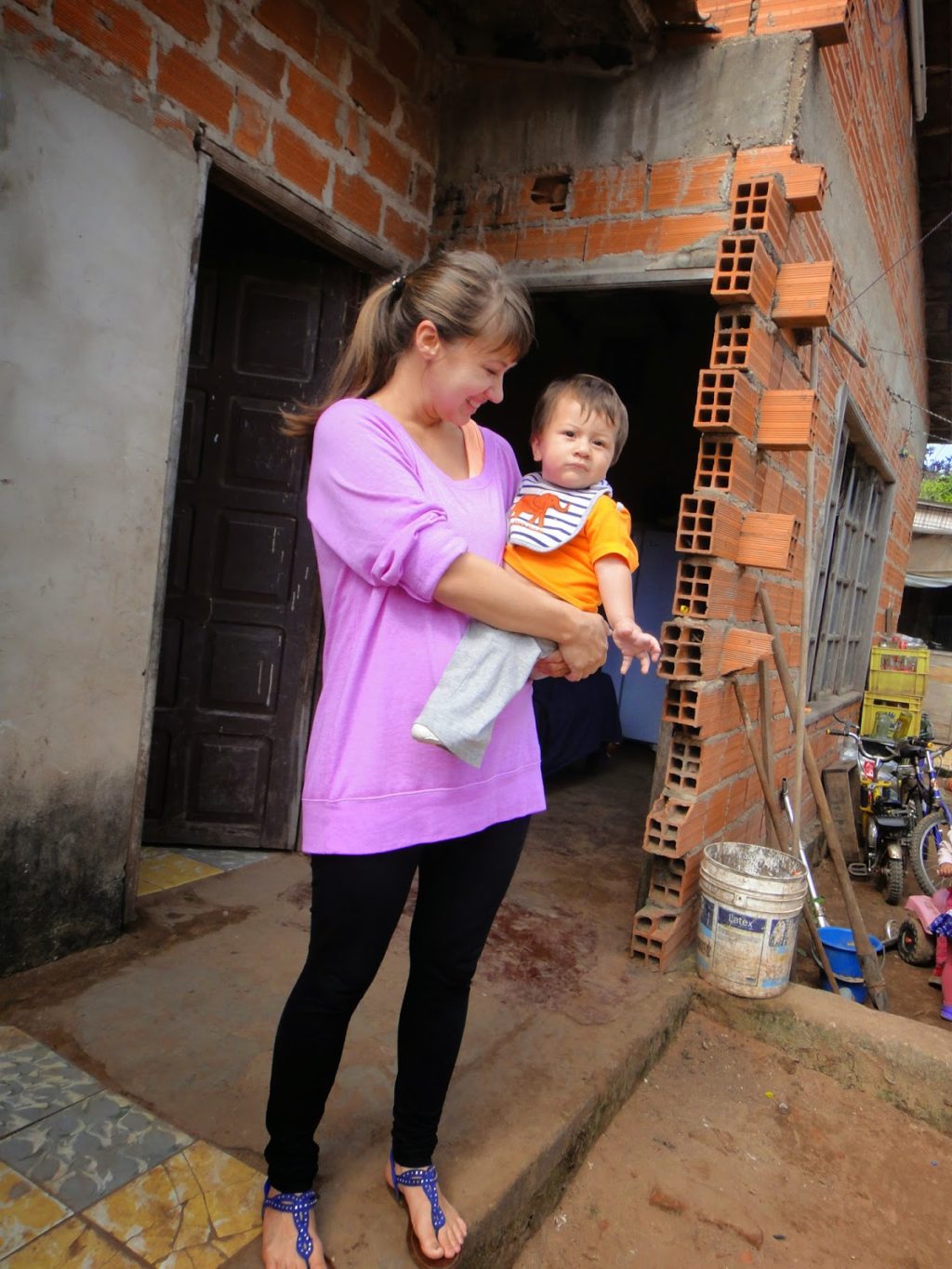 At Santi's home!
Pneumonia landed Santi in the hospital at just six weeks old. That's when his heart defect was detected—his heart wasn't pumping the oxygenated blood from his lungs to his body, leaving him tired and weak. He fought off the pneumonia, but was back in the hospital soon afterwards for three months, this time battling an infection.
"The first time I saw him, I didn't know if he would be a good candidate for surgery," Carola, the Bolivian country manager for the Children's Heart Project (CHP) told me candidly. "He was so small, and with the IVs and oxygen tubes everywhere, we weren't sure he was going to make it. But he recovered from that, made it to Canada for surgery, and now look at him—look what God has done!"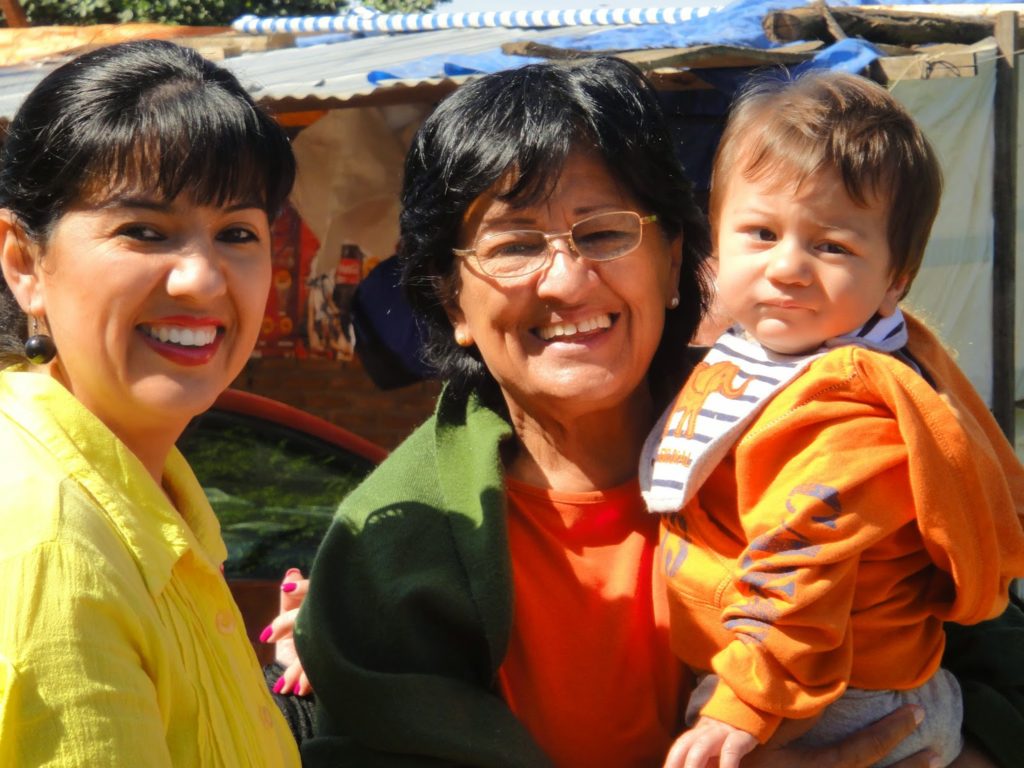 Santi in his pastor's arms with another church member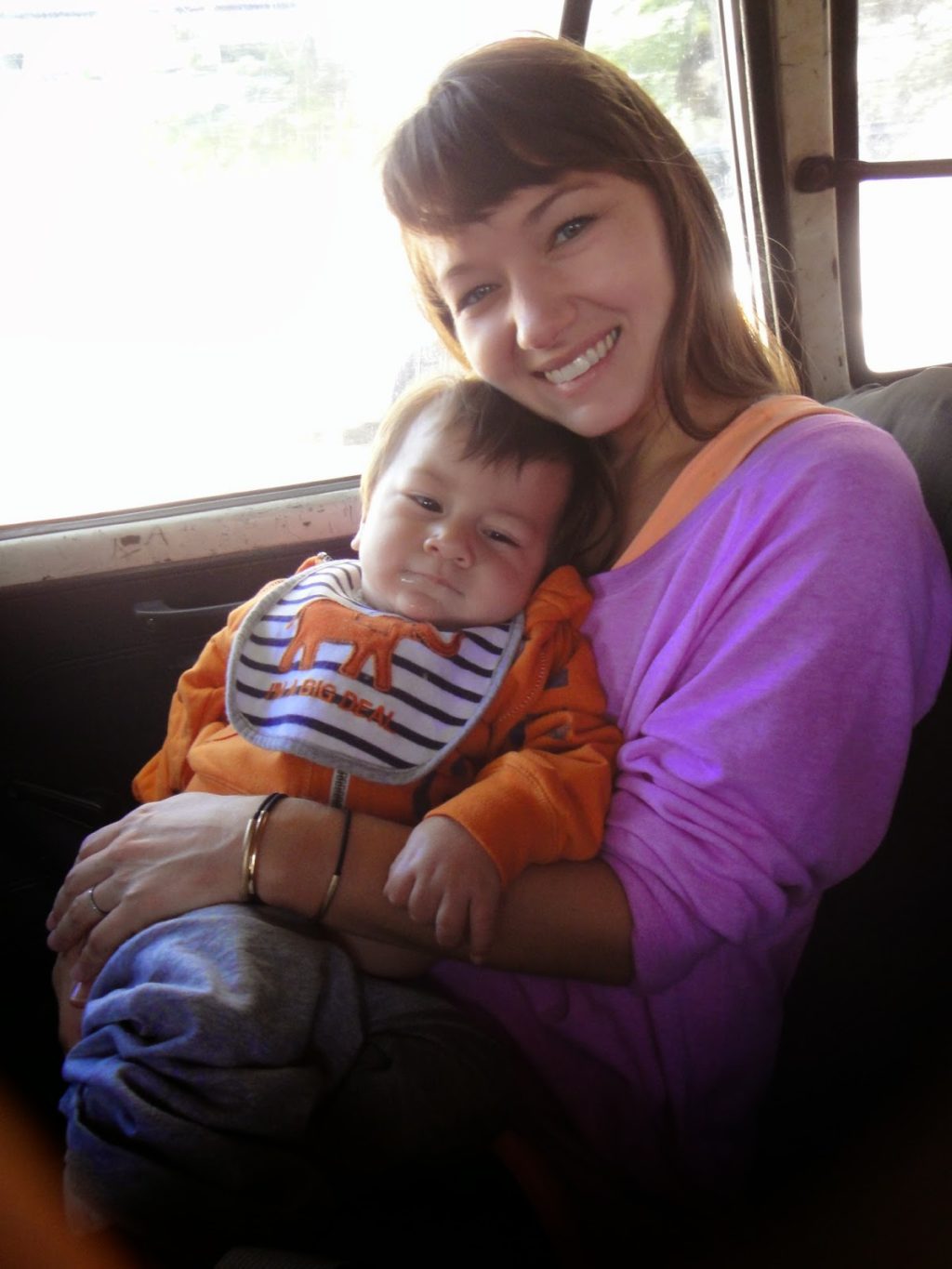 Taxi home
Santi and his mom were enjoying all the attention of their church friends and extended family. Everyone wanted to hold the little medical marvel, to feel his cuddly heft for themselves, to exclaim anew over how much he'd grown in three months.
Santi had reached for me outside the hotel while we waited for taxis, then fell asleep in my arms as soon as we climbed in. So when we arrived at his home and his mom jumped out of the first taxi to hug everyone, I wasn't sure what to do. I didn't want to intrude on this emotional reunion…but I was holding the baby in the second taxi. Abi, the translator, and I gave it a minute, then climbed out onto the dirt road as a seven-year-old boy came tearing around the cab.
"Donde esta mi hermanito?" Where is my little brother? He reached out his arms and squeezed Santi's ankles, touched his hands. Then someone scooped Santi out of my arms and began passing him around.
When I'd heard Santi had two older brothers, I wanted to bring them some little presents—rubber soccer balls, crayons, notebooks. At the last minute I tossed in some new matchbox cars I found in Isaac's closet. It seemed like a scary situation for a kid—younger brother and mom gone who-knows-where, indefinitely. Brave little kiddos.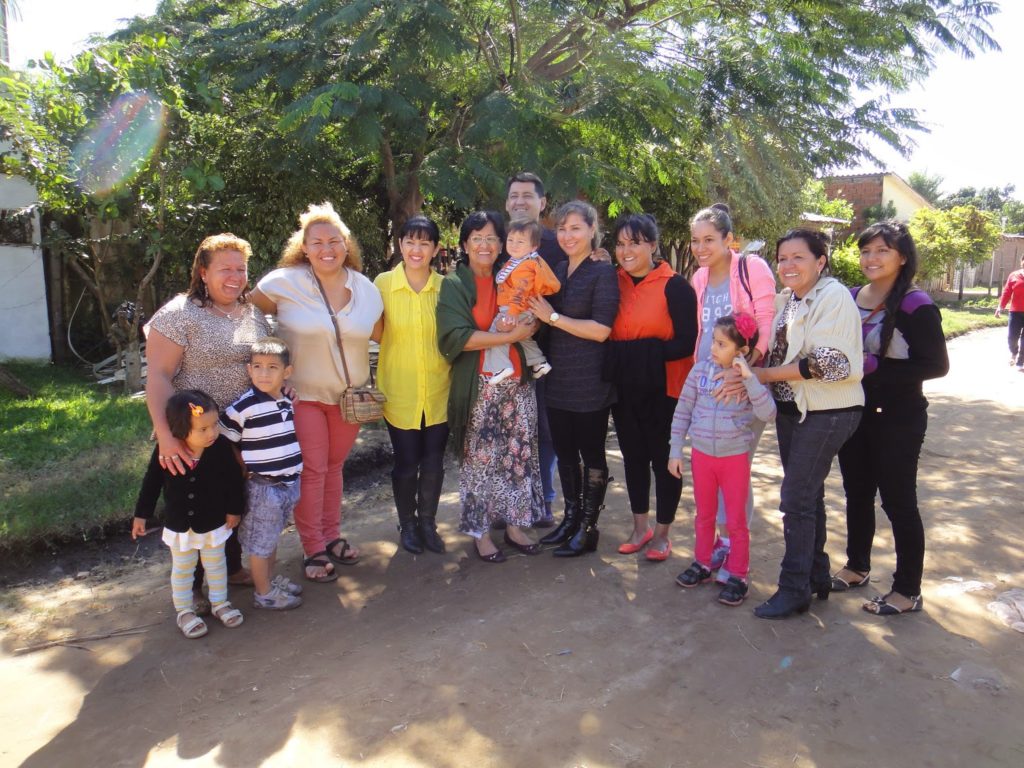 The first wave of welcome party!
What I hadn't realized was how long the boys had really been without their mom and little brother. The hospital where Santi spent months before traveling to Canada is an hour from the family's home. Santi's mom, Anita, had lived at the hospital with him while the older boys, seven and 10, stayed home with their grandma, aunt, uncle and cousin. So this wasn't just a homecoming after three months—most of the last year had involved a lot of stress and separation for this family.
The seven year old tucked himself under his mom's arm and periodically returned there to roost, reassuring himself she was there. Anita was very attentive to him, leaning close, listening to him, holding him whenever he came near. The older boy immediately began to tattle on him for acting out at school, which he denied. That made all the aunties and friends laugh and laugh, and the boys ran off to play and hold Santi. They showed me their bunk beds; they gave me kisses for their notebooks.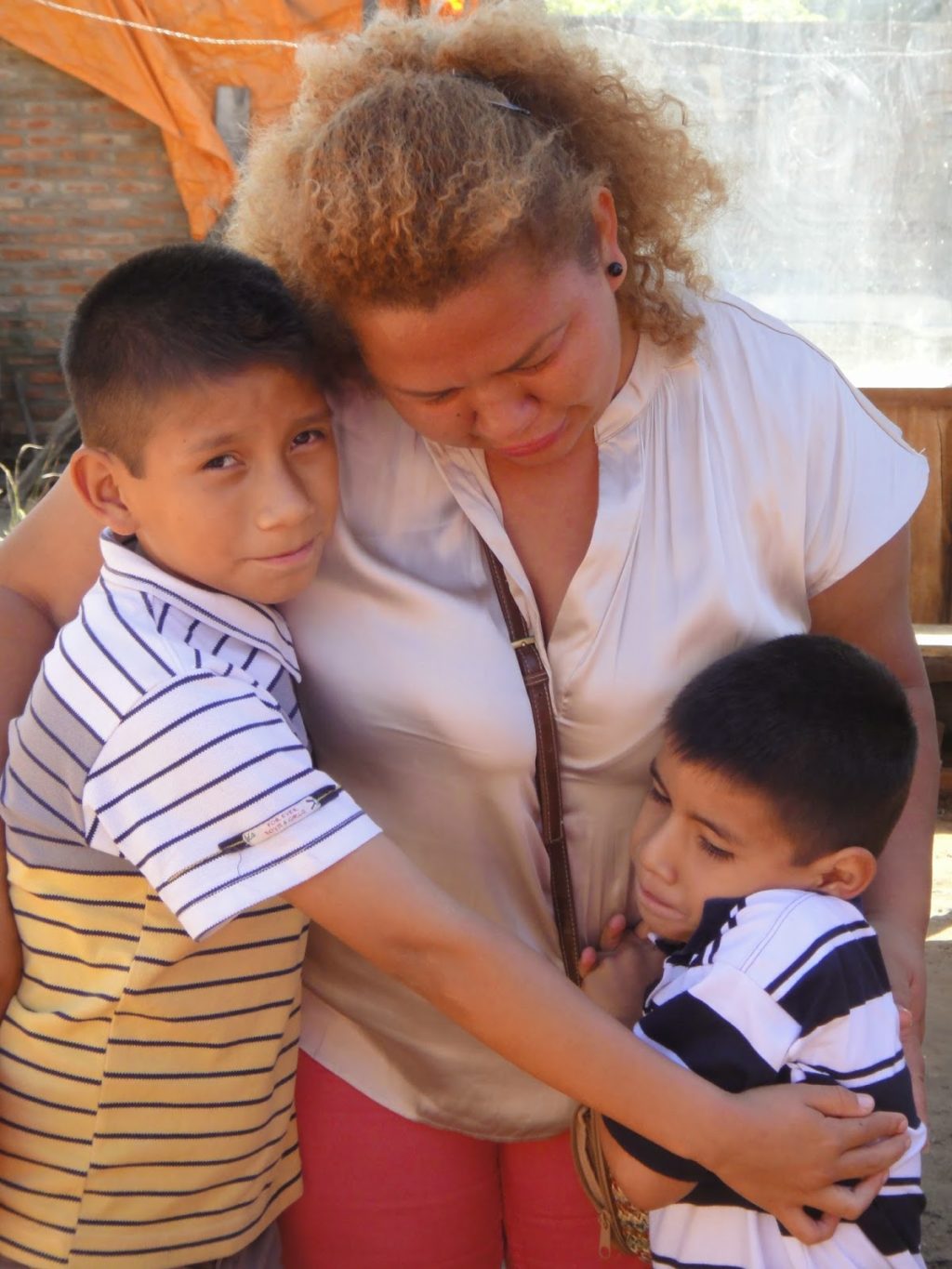 So happy to have mom back!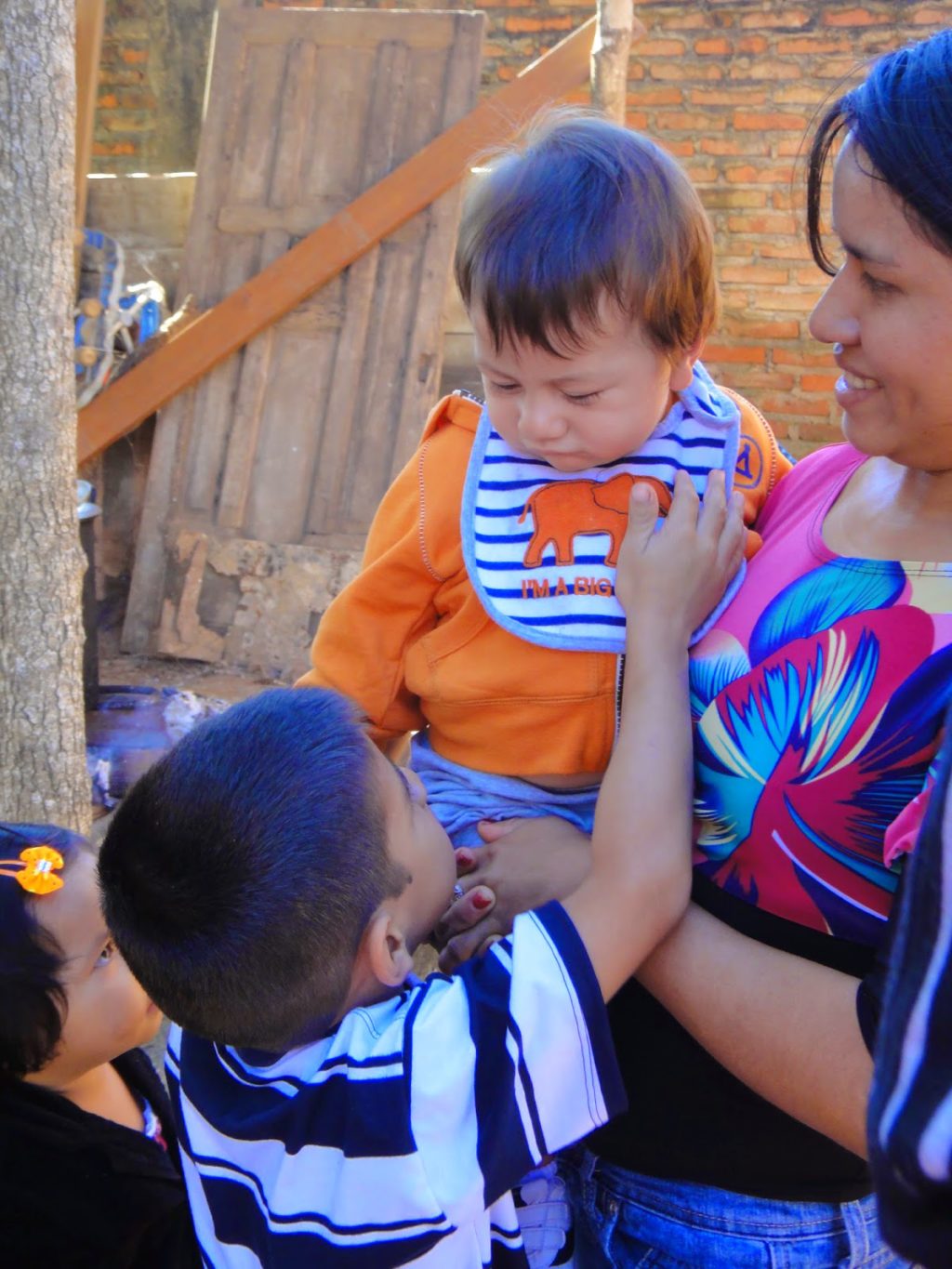 Welcoming home his hermanito
At one point, Anita asked the seven year old if he'd asked God to have her bring him something. "Just you and Santi," he leaned into her again. Then sat up. "And a race car." Anita looked at Abi. "I don't know if God heard that prayer about the race car," she teased. Abi reminded her about the matchbox cars, and Anita smiled across the table at me while she hugged her son close. "Gracias!" she whispered.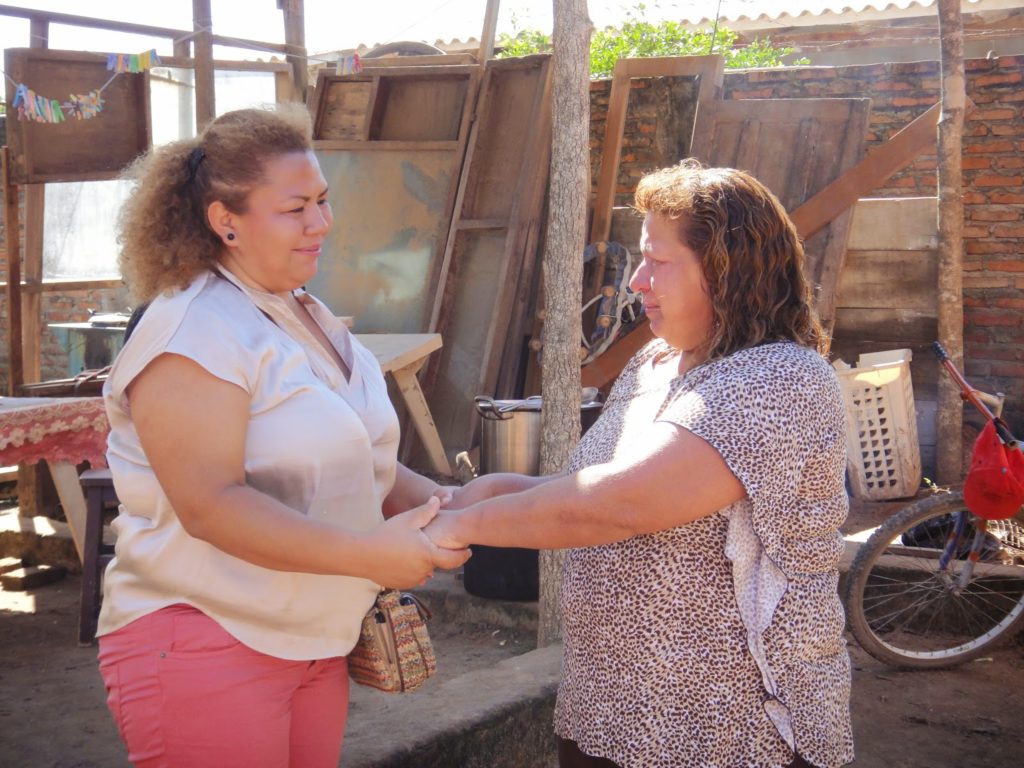 Anita and her mom
Anita supports her boys by cleaning houses. When Santi's surgery was delayed, forcing them to stay over another month in Canada, the host family had a good idea. Could Anita turn her love of pretty nail polish into a career shift? They called their friends and asked them to help out. Bags and bags of high quality colors and nail care tools poured in. Anita now plans to take the necessary classes to get her manicurist's license. The boys' dad is not in the picture ("And even if he was, he wouldn't be welcome here," remarked a family member), so increasing her income will make a huge difference in their family.
Abi, Mari, Santi, Anita, Carola
Anita's eyes had filled with tears as we sat next to each other on the airplane, Santi sleeping in her arms. She was telling me about his initial diagnosis, hospital visits, health scares, calling Carola constantly to ask her to save Santi's life, and finally the hope of a better life now with the ability to earn more money for her kids. Tears leaked down her cheeks as she talked about how God used this terrifying ordeal with Santi's heart to change everything about their lives for the better.
"And now, going home," she said, "This morning, I thanked God. It's the best birthday present."
May the next 27 years be filled with as many blessings and more!
Anita's mom serving up patasca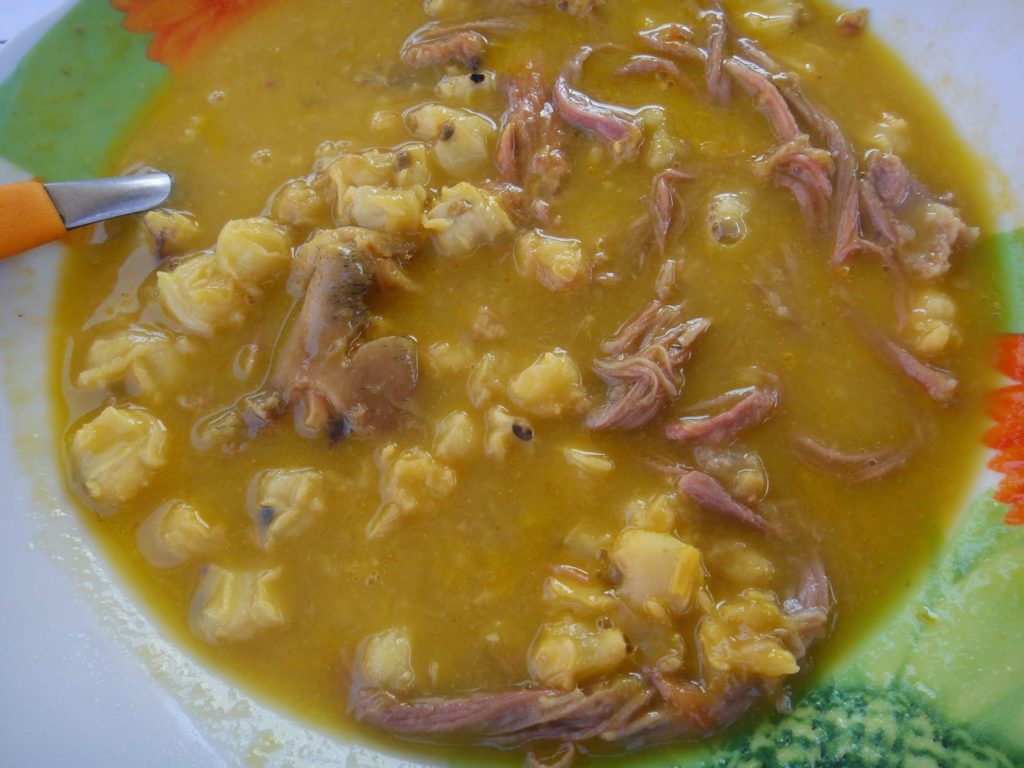 Patasca: traditional soup in Santa Cruz made of maize, beef, pork, cumin and other spices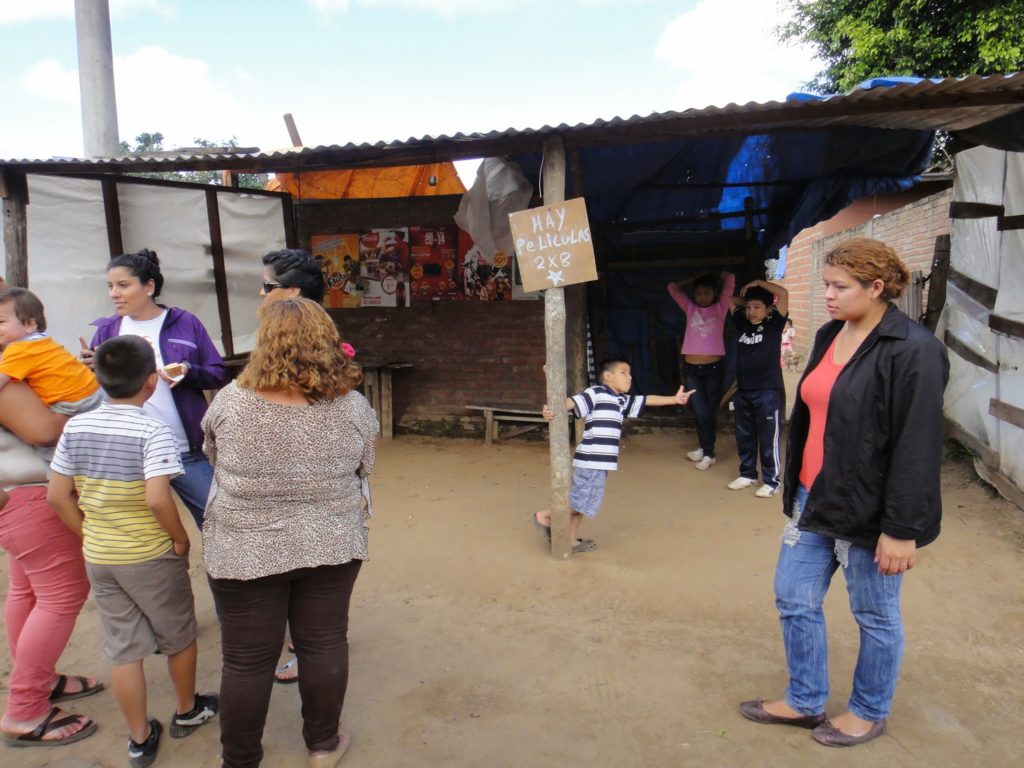 Entrance to their home, where many friends and family welcomed and later farewelled us.