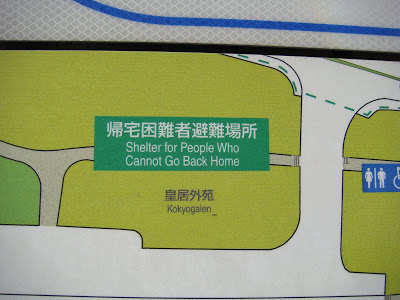 A week or so ago I had that great, beyond-productive day that included carrying a briefcase…or purse…full of cash through the train station and covertly delivering it to spies…I mean my landlord. In the spirit of the Far East, today is the Yang for that Yin or something.
Our rent was actually due yesterday–Sunday–which presents a problem because obviously American banks, which stockpile our sad amount of money, are not in fact open. Neither is the ONLY bank available to us on base open on Saturday. Most of the base was closed Friday (day after Christmas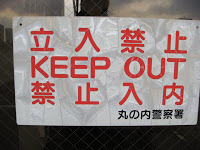 ), Chris was working, and I was sickest. And the rent hadn't transferred from our bank in America by Friday yet anyway. Annoyingly, our rent is due three days before payday. So clearly the rent could not have been paid early, plus we're kind of cleaned out from the payment of the above paragraph.
So today, not feeling 100% yet, I drop Chris off for work, realize that to get me on base when I was sick Chris had withdrawn my ID from my purse, which means I can't get on base for any reason. So I go back home and get it, feeling sorry for myself all the way. I collect said ID, grimace at my hair and wash my face, then go back to base.
The bank says sorry, but you can't deposit this check because it's made out to Chris and he signed it (scribble), the same way he signed the check made out to Christopher. How the heck could she even tell?? I said no prob, I have a power of attorney (tattooed across my entire back!! Photocopy that!) and she says, no, you'll need to take that back to your husband. I said, no, I will use the power or attorney to do whatever she needs. What is the point of a joint checking account? She goes and calls her boss. She has me fill out two entire forms and photocopies the POA. After 25 minutes she finally deposits the freaking checks. It is a deposit. What the heck. A line has formed. Is that all? No, it's not all, I'm actually here to pay my rent, which says to make a deposit in a Japanese bank account, and I've never done this before and I need help. She says they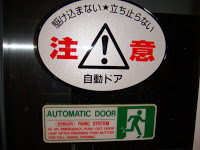 can't do that. I ask if there's anyone there who may know about paying rents, because I'm new and helpless and looking for answers (in life). No, no one knows. No one can help. The manager at the next station overhears the spoil sport and says, "Sure, she can just wire her rent from here. Unless it's going to a Japanese bank that doesn't accept transactions in dollars. Hm…yeah, they don't." The man she was helping says, "That bank is catty-corner from the Gorilla [Pachinko]! No problem, really easy, just go all the way down, it's right there, and just say deposit rent and they'll know exactly what to do. They speak English and do it all the time."
Ok, so I withdraw the rent money and walk the half-hour down there because there's nowhere to park. I go straight all the way down and do a lap around the gorilla and can't find it. I ask a man at the police station: "Bank? Doko des ka?" And he points waaaaaay in the other direction from the gorilla and tells me something and does the little polite 'no' X with his fingers and keeps talking and points to the train station and days something about Yokohama and looks sorry. I collected that this means the near-ish bank is closed and I have to go to Yokohama. Instead, I train two stops over to Yamato and head for Sanyu Housing to talk to Tanihata-San and hand him this big envelope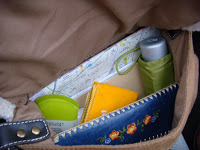 of money. Aaaaaand Sanyu Housing is closed. My stomach is all crampy and cranky and my nose is running and I'm cranky and feel like crying. Then I train back to the station near the base, buy a Royal Milk Tea, sit and drink it in the park on the long walk back to base. About halfway back I stopped feeling like life was hopeless and started to feel like maybe this was a challenge I could overcome! Then I concluded the tea must have some caffeine in it. Then I decided it's pathetic that caffeine is what makes me feel hopeful. Not where my hope lies, of course, but seemingly what my hope is inspired by. Anywho.
So I get back to base and head to the Navy Exchange. Can I pay my rent here? Over there. Can I pay my rent here? Yes! Have you filled out the form? Oh, then you'll have to have your housing agency fill that out and then it will be 10 working days. What?! I showed her the bank info I had for the landlord and she said that was along the right lines, but it wasn't all the info I needed to set it up. So I took the form over to the base housing office, which is open, but all of its employees are off until January 5. Plus the mail gave me a paper cut on my way over.
"I'm having a rent situation," I said, [brief explanation], then asked, "What should I do? I don't want to get booted." The guy shrugged. "You won't get kicked out. Everyone's gone. There's nothing you can do. Come back next Monday."
Even if I had immediately gone and gotten the paperwork when the housing agency gave me the payment info, there weren't enough working days to get that set up before rent was due. And the four hours it took me to do all that were completely pointless. So I went home and cleaned the entire first floor of the house. Nothing like unproductiveness to inspire productivity! Well, that and caffeine.