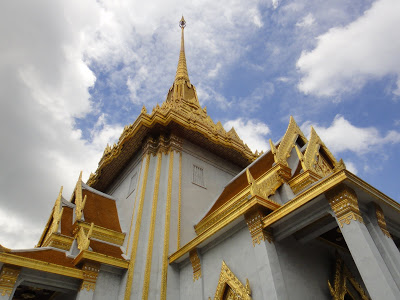 First stop in Bangkok: Wat Traimit. Wat means temple. This temple in the Samphanthawong District near Chinatown houses the largest solid gold Buddha in the world. It weighs in at 11,000 pounds!! Apparently Laos, Burma and Thailand used to invade each other a lot and steal each other's Buddhas, so someone along the way got smart and covered this golden Buddha in plaster. Then people forgot what was under the plaster (this happened to several Buddhas across Southeast Asia). When the plaster chipped and pealed—surprise!—valuable Buddha!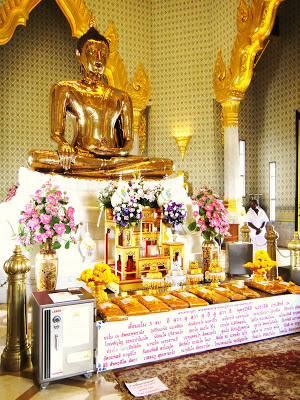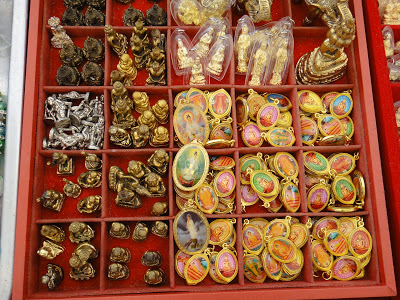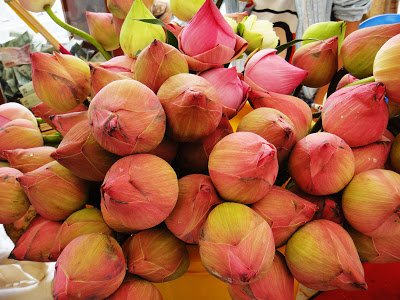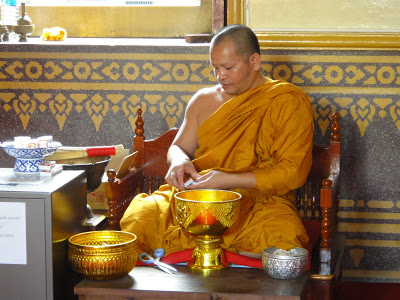 This monk in the temple across the courtyard from Wat Traimit sprinkled people with holy water and tied white string around their wrists. Outside, people knelt before another alter with incense and unopened lotus buds clasped between hands closed in prayer.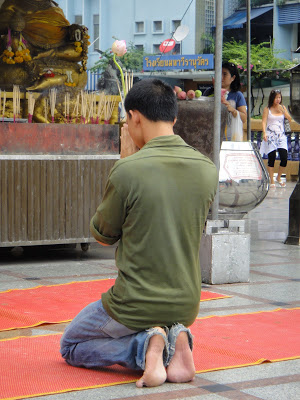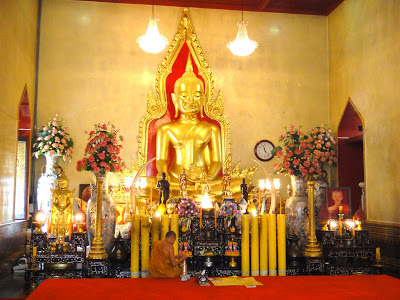 Thai Temple Etiquette:
1. Dress appropriately. Long skirts or pants and shirts that cover the shoulders and are not transparent.
2. No shoes! Easy, we live in Japan. Remove shoes at the entrance and leave them on a shoe shelf or carry with you in a shoe bag.
3. Usually taking photos is no problem! Check for signs just in case. Sometimes it's bad manners to pose for pictures with Buddhas (oops).
4. Don't touch people's heads. Or Buddha heads.
5. Women: don't touch or hand things to monks. Talking is ok.
6. NEVER point the bottoms of your feet at people, and especially don't sit down with your foot soles facing the Buddhas! This is very bad manners.