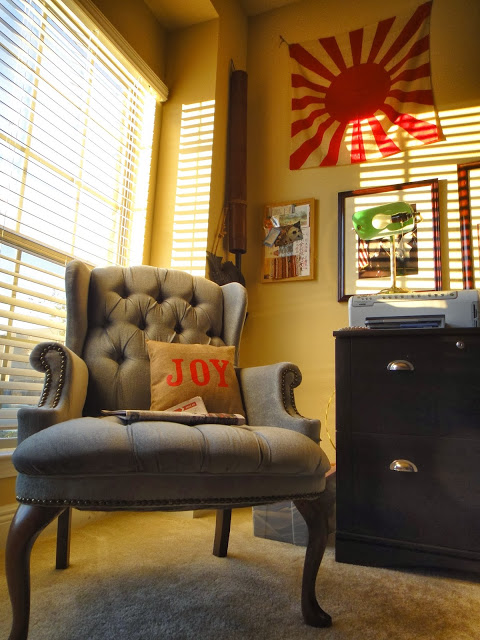 Please, take my JOY pillow and stuff in your keyboard!
I've about had it. If I see one more of my peers posting another post of a repost of a posted reposty post "mommy blog" whining about how hard it is to be a mom, I might toss the computer out the window. Sure, being a mom is hard sometimes. THAT'S LIFE. Call your sister. No matter what you're going to have days of frustration and exhaustion. And if you're downtrodden and overrun because you home school your 23 children under the age of seven, hear this: I DON'T CARE. Could public school wound them as deeply as your whining pains me?
I just interviewed a lady who had to choose whether to feed her kid or pay the electricity bill because her lowlife husband beat her and she left him and is homeless. Do you think she moonlights as a whiny blogger? …well I forgot to ask, so I don't know. But I doubt it.
And I will not downplay your crappy day of 36 crazy home schooled kids either—it's surely crappy sometimes, it really is. But instead of "encouraging" other moms and humans who have had crappy days by complaining about all your own dang crap, spin your crummy day into some amusing anecdote (one that preferably ends with a glass of bubbly), or BE QUIET.
Complaining blogs: YOU ARE BANNED FROM MY EYEBALLS FROM NOW TO ETERNITY. 2013 was crappy enough without listening to your groaning. This year had some hard times and disappointments, and you know what makes it better? NOT WHINY BLOGS. This post was inspired by this post, which is identical to approximately 9 million other posts. Sorry you're having a bad day, sister, but my bad day was not improved by accidentally clicking on the 10th repost of your post my friends posty-posted. I read a page and a half and wanted to jump off a bridge, "It's a Wonderful Life"-style.
All I can figure is the people complaining in these blog posts about the difficulties of parenting/working/parenting-and-working are the same people who feel worse about themselves after looking at Pinterest. IF IT BOTHERS YOU, STOP LOOKING.
That is all.
PS—goal for 2014—more empathy? …nah.