The best part of Australia was SEEING MY HUSBAND for the first time in a month!! Yipee!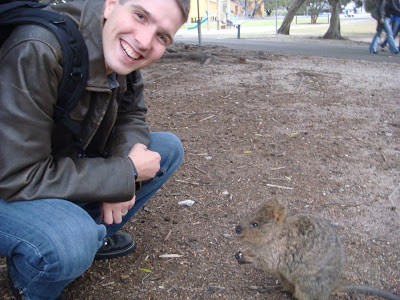 Here's Chris and a quokka on Rottsnest Island. It licked him. Quokkas are tiny wallabies that are sort of a cross between a gerbil and a cat. A common trend in Australian fauna is that they all seem to like tea biscuits, but we also saw a quokka licking bird poo off the ground. That was not the same quokka that licked Chris.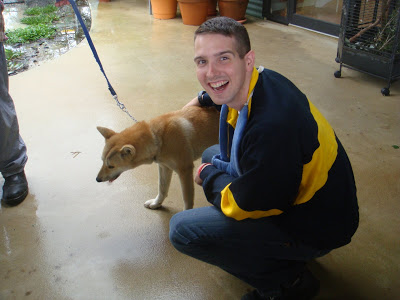 Here's Chris and a dingo.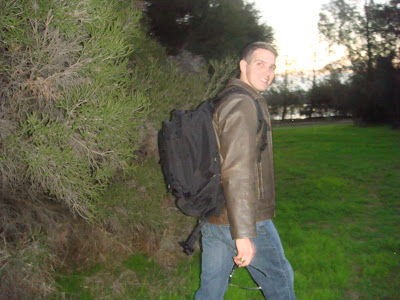 Here's Chris on Heirisson Island looking for Western Gray Kangaroos. We found some tracks, we followed the tracks….