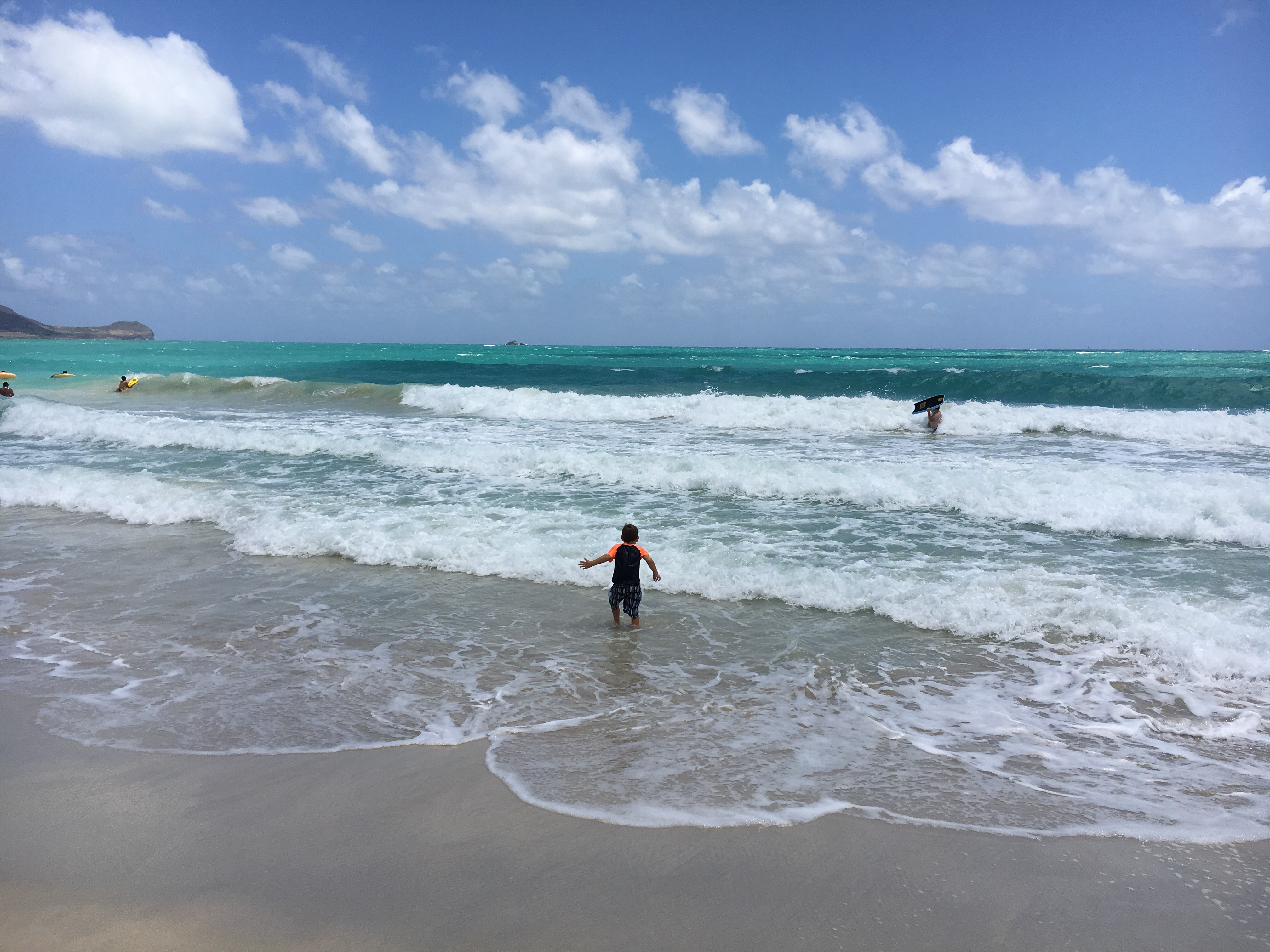 "I hope the waves are REALLY big a-cuz I want to boogie board with Finn!"
It's been rawther gusty lately and Isaac got his wish—I didn't even take Eloise out because the breakers were way over my head and whitecaps frothed across Kailua Bay. I figured he'd get pummeled by a wave or two and call it quits; I kept a close watch in case of rip currents or thorough dunking. Not many people were in the riotous water.
A monstrous wave (sort of…compared to what we're used to, anyway) curled and collapsed. Isaac watched it calmly from a chest-deep trough between breakers. I was a bit nervous. I hoped I'd be able to find him in the foam after the spin cycle.
The approaching mass of churning water heaped up into another wave, set to break again. The wave towered over Isaac and he just slowly turned his skinny body around and, with a final glance over his shoulder, shoved off toward shore as the water tumbled around and over him. Did I mention I was a bit nervous?
But then there was his little face, a dot in the churn, hair plastered to his head, eyes clear and bright. The monstrous wave handed him off to the next tier of little waves racing toward shore, and seconds later he was rocketing up into the sand, hollering and waving and laughing. Unbelievable.
Again and again, he popped up on the front of really big breaks, and even when a few ripped his board out from under him, he was catching the very next wave. This kid was crying about paddleboarding a month ago, and look at him now!
He's so fun to watch. Where can I find kids' surf lessons in Kailua??