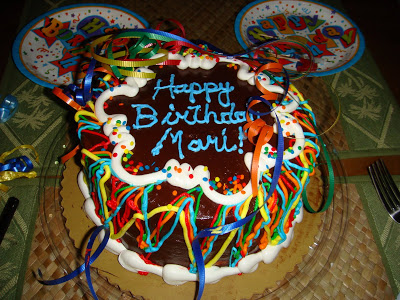 Who needs fashion week when Birthday Week gets you all the cake and ice cream you can eat?! Chris and I were born just days (and years) apart. This year Chris suggested the new tradition of decorating together the day before my birthday, an excellent idea because in the past he got us super early to surprise decorate for me, then I tried to re-surprise him, sort of…this is better.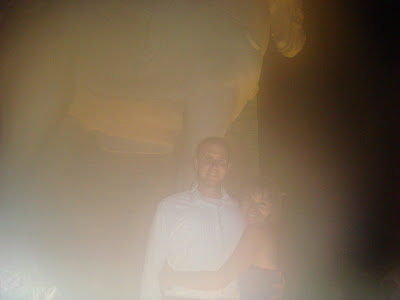 My birthday was a very humid day in Jacksonville. Surprise. Chris took me to P.F. Chang's for my favorite shrimp/candied walnut/honeydew melon concoction and this surreal foggy photo. For his birthday, Five Guys burgers after church with our Eastside friends.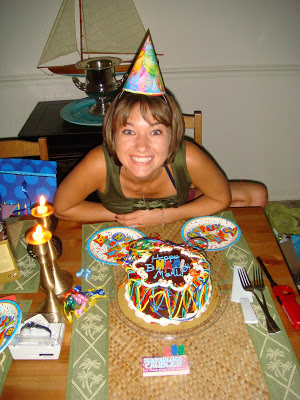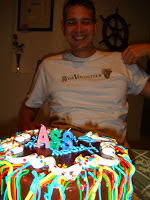 I associate numbers with colors and shapes. Twenty-four is a pretty aqua color tinged with navy, like a calm sea, and sure enough—24 was an easy, delightful, happy year. Twenty-five is red tinged with gold—an exciting and challenging color. I think that's pretty accurate for what we're looking at in the coming months, eh? (For anyone who's curious, 26 is a golden light yellow and 27 is bright green for me, but a forresty-brown with deep pine green color for Chris. As if that meant anything)
And yes, Chris thought he was very funny with this combination of extra letters and putting his ass on my cake. HA.