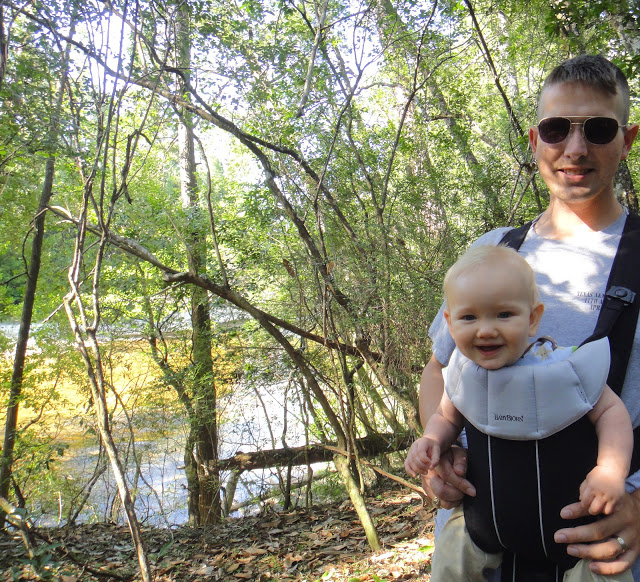 All hail Baby Explorer!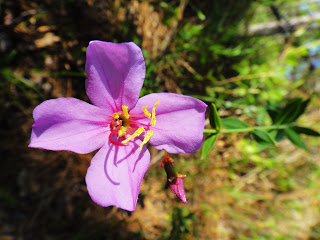 Blackwater River State Park—we'd never been! So a couple weekends ago we drove up to the northern head of the Juniper Creek Trail, where the intrepid Baby Explorer led us on a hike through the bluffs along the river. I didn't know we were this close to somewhere so un-flat!
Some types of vegetation leach tannins into river water, giving it a tea color and classifying it as a blackwater river. Most of the world's major blackwater rivers are in the South and in the Amazon basin. Interesting, no? Milton, Florida's Blackwater River is a very clear, sand-bottomed river. We hear it's great for kayaking, canoeing and floating along in a tube. Tubing in this area promises to be entertaining for both the activity and for the…ah…other clientele, so hopefully we can report back on that later this summer.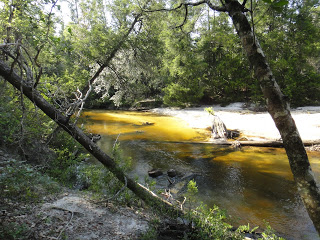 But back to hiking. We got lost, climbed down some bluffs, used Google Map on Chris' iphone to find the trail again, let Isaac take the lead, admired the river, then stopped for a cheese stick break and fed Isaac some rice crackers. I told Chris we were only a summer sausage and a few apple slices away from being my parents (minus Google Maps). Isaac giggled uncontrollably while we daydreamed about him forging through the palmettos with our hoard of future kiddos hot on his heels and we brought up the rear. Then we disagreed about those future kiddos' names. The problem with Isaac being the youngest of nine cousins is that a lot of great names have already been taken!! But I'm sure we'll come up with something.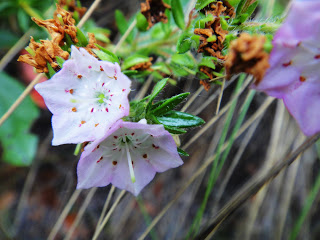 Then Isaac's laughter turned into fussing, so we hiked back, got confused in the same place we got lost before, found the car, and avoided the people who'd been sitting in the river drinking when we set out and were now stumbling drunk around the parking lot at 5pm. Baby Explorer slept the whole way home.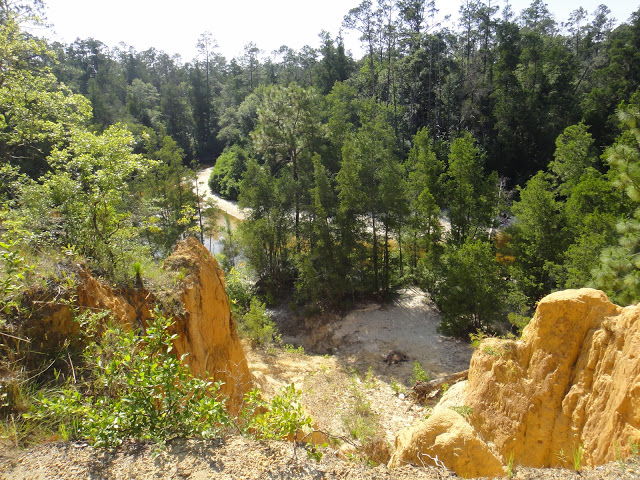 If we hadn't gotten lost, we wouldn't have been over here!