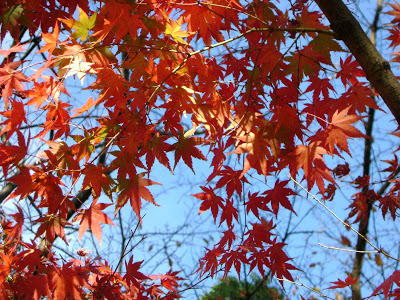 花鳥風月 or "Kachou Fuugetsu," translates literally to: Flower, Bird, Wind, Moon. The general idea is that by experiencing nature's beauty we learn about ourselves.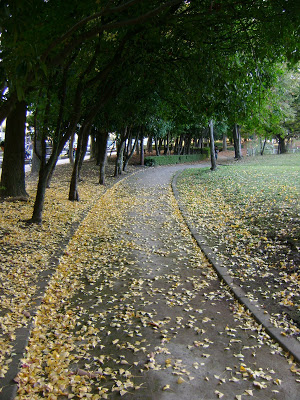 This area seemed enchanting every time I rode by it. Yes well, that's because it's a park. Koryo Park is about a 45-minute walk (the long way. Maybe a 20-minute walk the short way, if the right gate is open) from where we're staying and I got there just as a nearby school let out. Kids with matching uniforms and yellow backpacks raced past each other on their way home. Some of the older kids stopped in the park for a minute.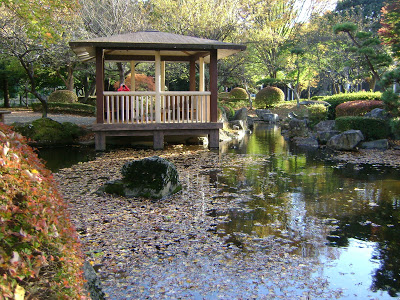 Hm, do I look weird wandering around taking pictures? I wondered. Then I saw a Japanese girl wandering around taking pictures, too. I feel like any peculiarities I have in the States, like obsessive picture-taking or silver space boots, is all par for the course in Japan. I guess that's what I learned about myself from this nature romp: this is no time for insecurity; enjoy the leaves fluttering down all around.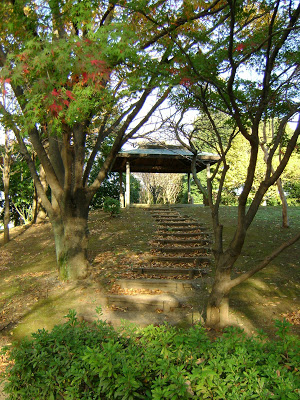 Nature trails wind through the dark forest across the street. This place was seriously spooky. It's 3:30 p.m. on a sunny day here. All these enormous crows heckled and laughed at anyone walking through. The trails lead through to some farmland and a neighborhood. Yikes for the kids who have to tromp through here on their way to school!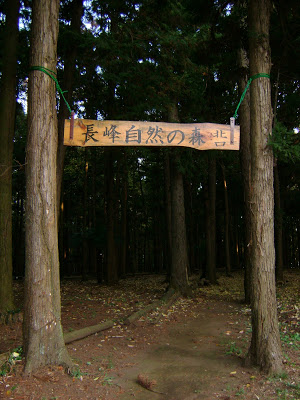 Check out the video to hear the creepy crows:
In other news, a busload of Japanese tourists just pulled up, unloaded and took a tour of the base chapel, which I can see from our hotel window. It's the oldest building on base and was a temple and martial arts school until General MacArthur conquered Japan, flew into Atsugi, made this a military base and turned the building into a Christian chapel so he could go to church. But still, tell me a busload of Japanese tourists in Japan isn't hilarious!!