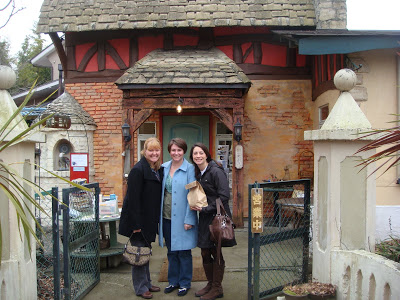 Tired of Japanese food? Wishing a crusty loaf of bread would come your way? A snug, sort-of Northern European-style lunch is only a Cafe Ko-Ba away!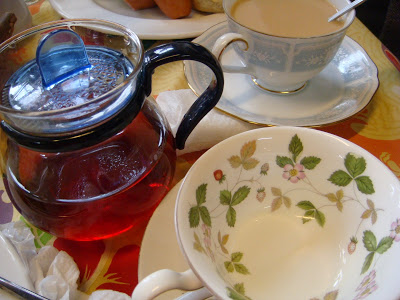 My lunch set (the no.2 pan set, 990 yen) included the above tea and the below salad, bread and sausages.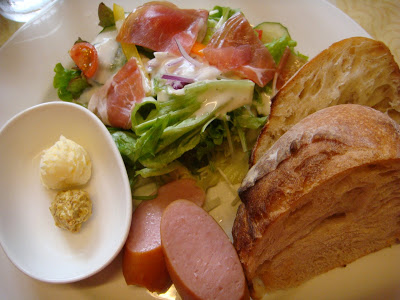 The mushroom and ham pasta is topped with seaweed shavings and of course comes with your choice of coffee or tea. Ok, so seaweed isn't so Northern-European, but we'll take what we can get around here.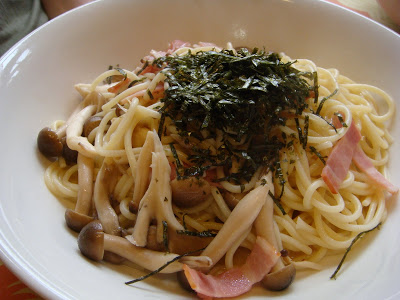 To get there from Atsugi Base, go out the east gate to 467 and take a right. Drive south on 467 until you get to Chogo, just before Shonandai. Cafe Ko-Ba will be on your left; look for it sort of at the bottom of a small hill. Parking is free. Pets welcome outside when it's warm enough!