I spent another winter waiting for spring and looking forward to cherry blossoms only to find out Chris' work schedule would take us to sunny CA. Ok, can't complain—I have a tan for the first time since we moved to Asia.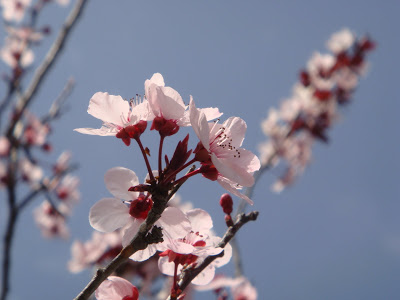 But when I arrived, pale and dressed funny, I still had cherry blossoms on the brain. So much so that I seemed to see them everywhere. Wait! It's not my imagination! In addition to the surprising color bursting from every plant and flower all over Southern California are the delicate blossoms of blooming fruit trees!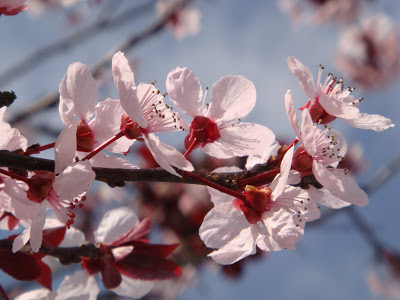 I saw big California white peach blossoms at a farmers market this weekend (
top
), where we also had tasty cerviche tostadas with atomic horseradish. I saw cherry blossoms outside the mall (
center
). My grandfather's house has a petite pear tree in bloom as well (
bottom
).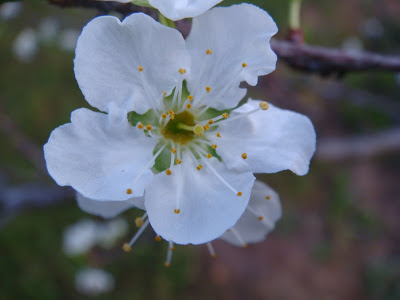 I think I will be back in Japan in time to catch the end of the Japanese cherry blossoms, but this is a nice little preview!