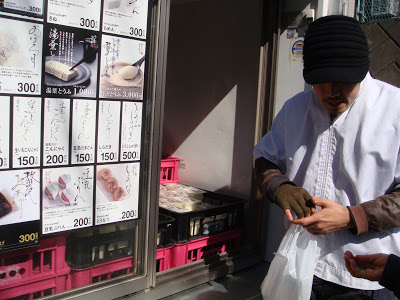 Some kid circles the neighborhood practicing notes on his recorder every other day or so.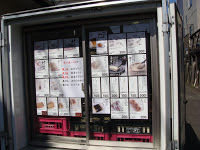 One weekend Chris was like, "Who the heck is doing that?!" I had wondered that same thing and discovered not some
overeager
music class champion (Hannah) but a truck. A truck? That's right…it's the tofu truck, and it broadcasts recorder noise to tell all the kids to come running and give him their quarters. Wait–that's the ice cream truck. The only people chasing this truck were me and my elderly neighbor, and we gave him our Y100 coins. I'll have what she's having! I ate my Y200 soft tofu cake with soy sauce and garlic pepper for lunch. Yum! In restaurants it's served with salt and a bit of sliced green onion. Japanese people say only Americans douse it in soy sauce.