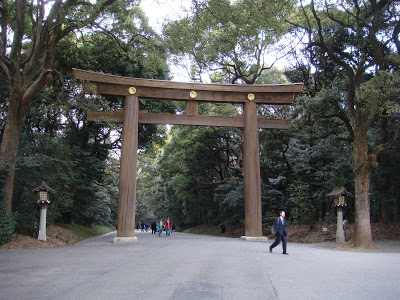 Meiji Shrine, Meiji Shrine,
You honor kingdoms in their prime
Rulers thought to be divine
Living aloof and sublime
Above the daily grime
Haunting from a distant time
Meiji Shrine!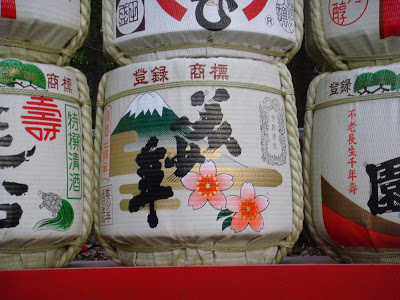 "Let us but be gentle, honest —
Though we lack the worldly greatness,
In the bamboo-grove of life,
To tower over all."
— Empress Shoken —
That's one of 30,000 little waka poems, 31 syllables in Japanese, composed by Empress Shoken. She was empress to Emperor Meiji, and I paid Y100 (about $1) to pull a tightly rolled poem-scroll out of a box at random. I like it, even though I am quite short in the bamboo grove of life. Or the regular grove of anything. During English class the other week we were riding the elevator downstairs and again I had a "Lost in Translation" moment where I realized, yet again, I was the shortest person in there. Sigh.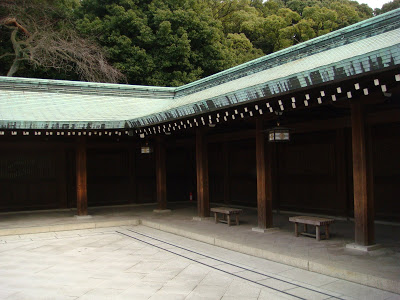 The Meiji Shrine is in the park near Harajuku Station. It's about the quickest part of downtown to get to, maybe 45 minutes or so. These crows are all over the place, cawing creepily as mentioned in previous posts. Apparently they attack small children in the spring, as in it happened last year to one of the families in Chris' squadron! The creepy bird pulled a bunch of hair out of this a little girl's head to make its nest, and they dive bomb anyone they think is too close to their nests. And they're huge, like bigger than my 13-pound, dog-sized cats!! These were jumping around and pecking and cawing. Chris chased them when they didn't seem scared enough of us on our walk to the (closed) treasure museum. Creepy birds!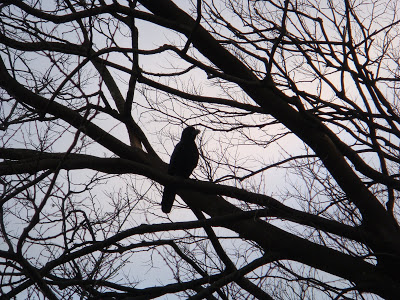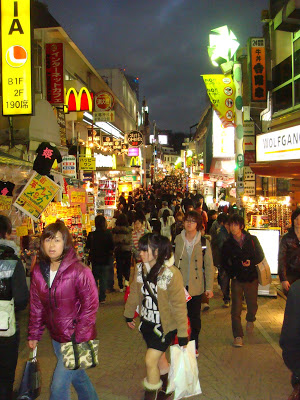 Not creepy: Harajuku! We got strawberry-whipped cream-bean paste crepes. YUM!! We were sitting on a bench on the right side of the street eating them and this older guy, who'd been watching us, came through the throngs and patted Chris on the knee. "Nice couple!" he said, smiling, and disappeared. I freaking love Japan!