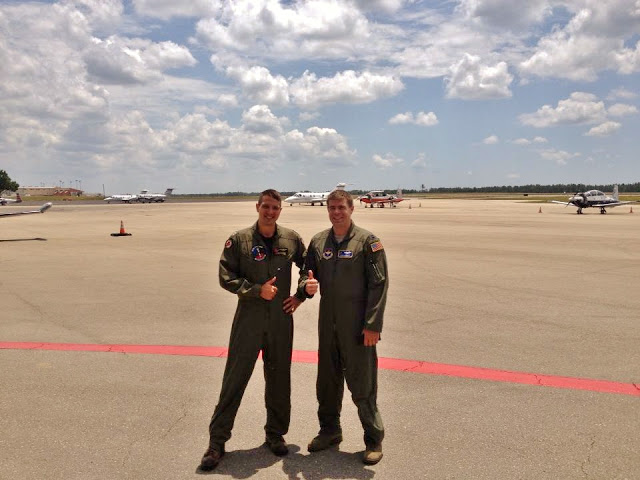 Oh hey, buddy, how's it going? Chris and Aaron in Tallahassee
So after all that cross country (CCX) flight planning, Chris and his students ended up rerouting (surprise) to Savannah. High winds, weight to fuel ratios, something like that. Then Chris ran into his college roommate, Aaron Kinsey, an Air Force guy in Mississippi, in the Tallahassee airport also doing a training flight. What?!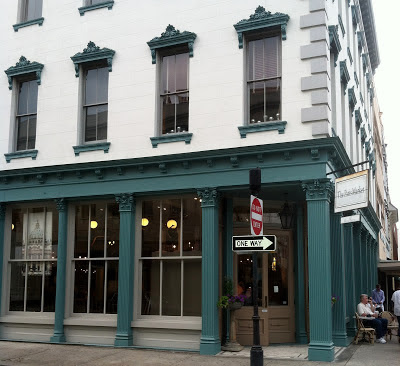 The Paris Market, 36 W Broughton St.,

Savannah, Georgia
Anyway, Chris got home Sunday night and asked, "Do you want your present? It's from the Paris Market."
"OOOO! You really did get me a present!" I had subtly suggested it by saying, "Y'all should totally check out Paris Market after dinner. And get me a present."
Chris got me A TEA TOWEL WITH A MAP OF SAVANNAH ON IT.
"A TEA TOWEL! You got me a tea towel!!! I LOVE TEA TOWELS! It's like…you…know me! THANK YOU!!"
Chris smiled. I didn't notice that he looked puzzled. I pulled out the beer bread mix he'd also gotten and exclaimed over that for awhile, then went back to raving about the tea towel.
"Ok honestly?" Chris said, "I thought it was a napkin."
"A really big napkin?"
"Yeah, I wondered about that," Chris said. "And I considered getting you two, but they were expensive."
"So you didn't get me a tea towel…?" I clarified.
"Yes I did! You love it!"
"Noooo…you got me one napkin. What was I supposed to do with one napkin?"
"I don't know, that's why I was going to get two."
"But you didn't. So you got me one napkin…for when I eat alone when you're working late?"
"Hey! You can't do that! You love your tea towel! The end!"