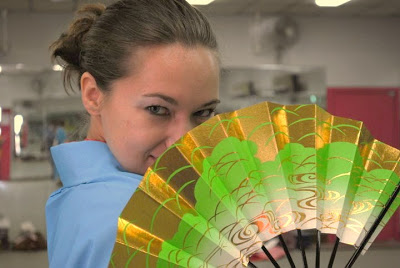 Sensu, or Japanese fans, are given on special occasions to symbolize friendship and respect. But more importantly, they are an integral part of maiko, geisha and general Japanese dances!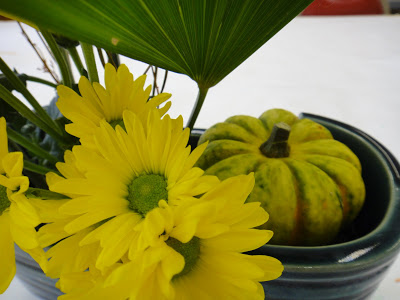 This week began with a new style of chado (tea ceremony): table style. Until now, we've practiced tatami style, where everyone sits Japanese-style on woven grass mats. The main difference for me is learning how to use the bamboo water ladle now with table style. But alas, even if I learn everything perfectly, next week we begin winter table style tea ceremony. Or maybe it's the same and only winter tatami style is different. I forget.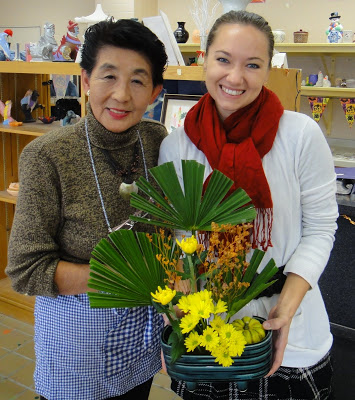 Straight from chado to ikebana—this week Ikebana-sensei promised we'd use pumpkins in our arrangements for fall. I love pumpkins! As always, the tallest elements point toward the sky and each other while the featured flowers, "Come to front, come to front. Simple is more gorgeous!" says Ikebana-sensei. Thank you, Suzuki-san!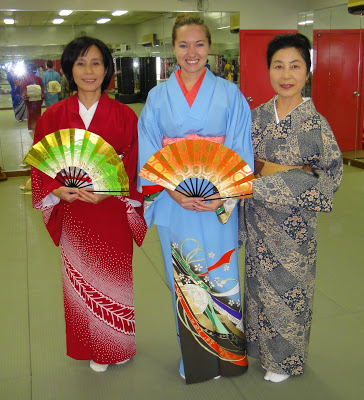 The very next day my calendar read, "Fan Dance/Dress Like a Geisha Day" with Hamada-sensei (above right) and Sumie-san (above left), my chado-sensei! Sensei means teacher.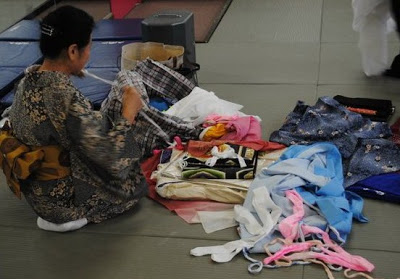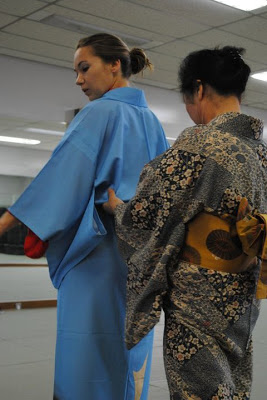 Hamada-sensei brought many beautiful kimono for us to choose from. I picked this powder-blue with a red under-kimono. The pattern on the bottom is probably ribbons, but looked like samurai swords to me.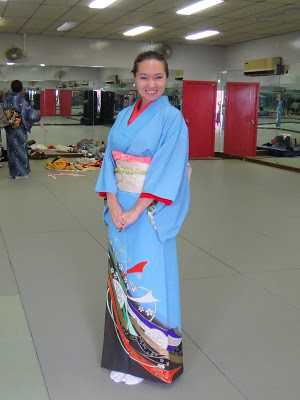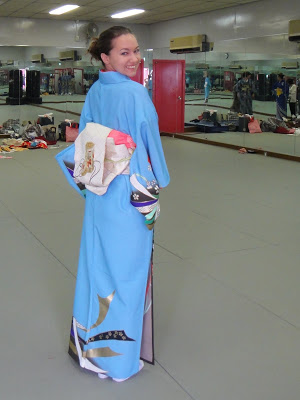 After we were all dolled up, Hamada-sensei led us through the Sakura, Sakura routine again. I feel so graceful and mysterious in the long robes and trailing sleeves with a gilt fan glinting as it cuts the air around me. I secretly think I was born to be a Japanese fan dancer!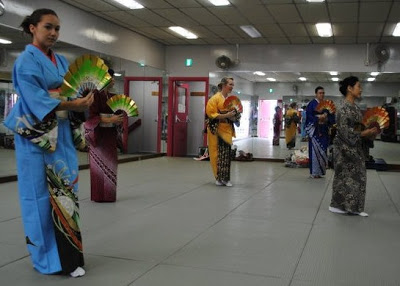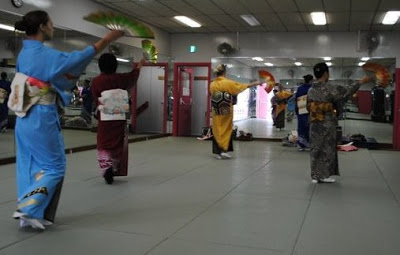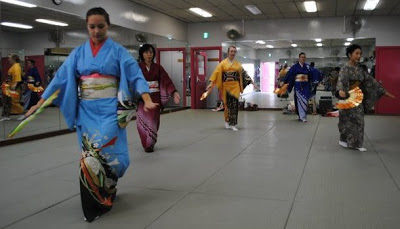 Then we all got to try on her formal performance wig made of real hair. It's kept in a sturdy silver box and weighs a ton! We asked how much a wig like this costs and Sumie and Hamada-sensei exchanged a look. "It's very expensive," said Sumie. Also: a little scratchy going on.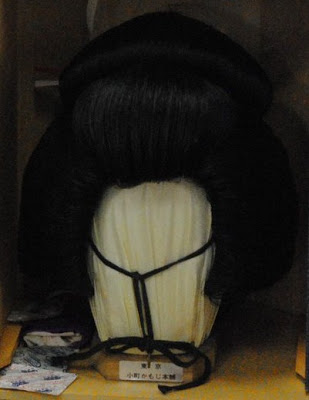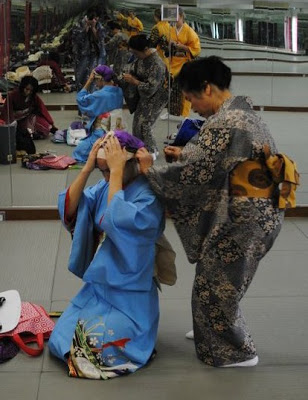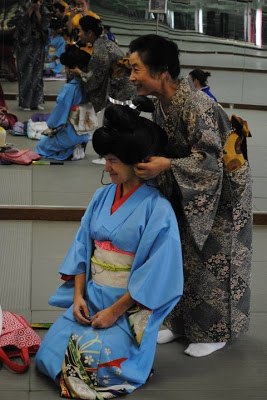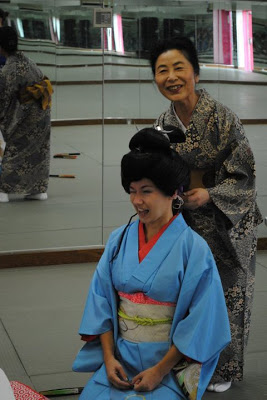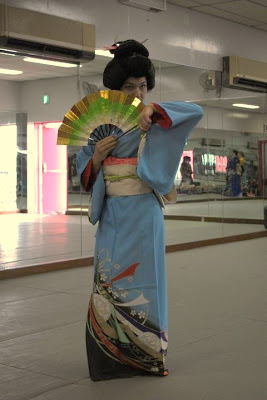 But hey now, that is one sassy geisha! I'm not quite wearing correct geisha robes because I liked this kimono too much to take it off.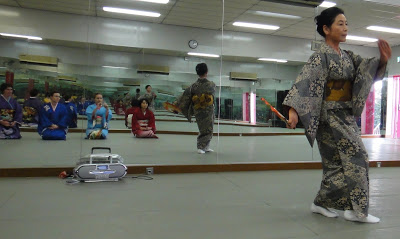 Hamada-sensei performed a dance she recently showed at a nearby dance festival. It tells the story of a girl who married a brave warrior, handsome and young, only to mourn when he falls in battle a short time after their wedding. Hamada-sensei danced with grace and elegance and heart-break—even before Sumie translated the song it was clear the dance was one of mourning.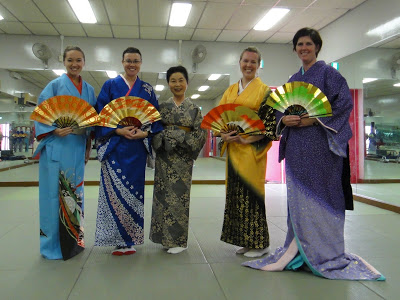 Thank you, Sumie-san and Hamada-sensei, for a Dress Like a Geisha Day we will never forget!! Thus completes yet another week of Japanese Finishing School!