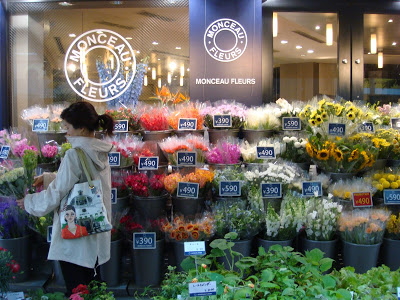 Today's Lupicia Tea Class taught a bunch of us fun American ladies living here in Japan how to make chai tea. Tea Sensei Keiko Takahashi told us chai means…drumroll…boiled tea. Oh. So if you go to India looking for chai, that's what you'll get. Masala means spiced, so masala chai is the full name for tasty chai tea, which is what we made!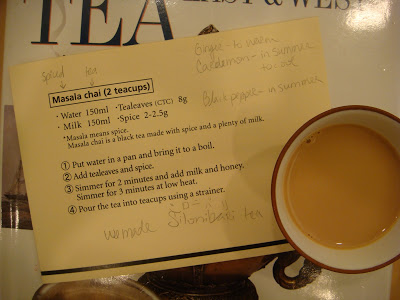 We started with strong, full-bodied black tea leaves, boiled them in water, added milk and spices, then shared some delicious tea! Kampai! Cheers! In the winter, add ginger to your chai to raise your body temperature; in summer cardamon and black pepper cool you down. Cinnamon is always appropriate.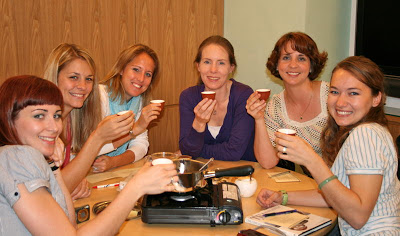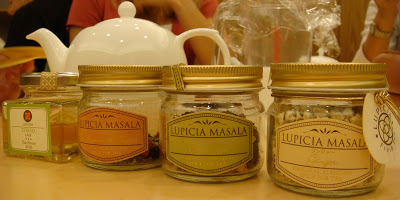 I was in the market for some decaffeinated teas; Lupicia did not disappoint. I got the Provence, Orange Kidd, Oasis and Sauvage Jardin teas, plus some spice packets and a new type of (non-decaf) green tea good for chai. YUM!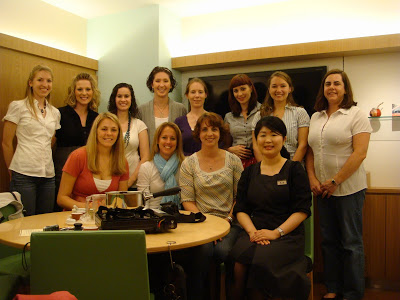 So that was fun. The Jiyugaoka (Hill of Freedom) Station area Lupicia has a delightful, light-filled cafe and garden terrace (now open for dinner too!). I had the Chef's Special (Y1,800 and 10% off after a tea class)—chicken with grilled vegetables. The special comes with bread, two desserts and tea!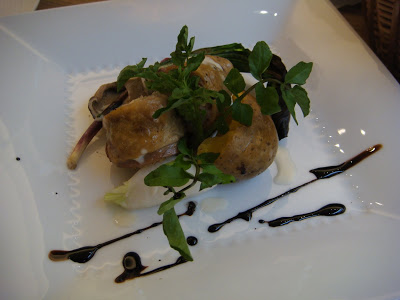 A prevailing, misty rain descended on the streets around Jiyugaoka, cloaking the main tree-lined avenue in a Parisian hush. Jiyugaoka simultaneously carries an Old Edo and uptown European feel with its tiny wood-fronted bars and sushi restaurants alongside shaded avenues dotted with flower shops and benches. Unfortunately I had another engagement so I could not stay, but of course I will be back!