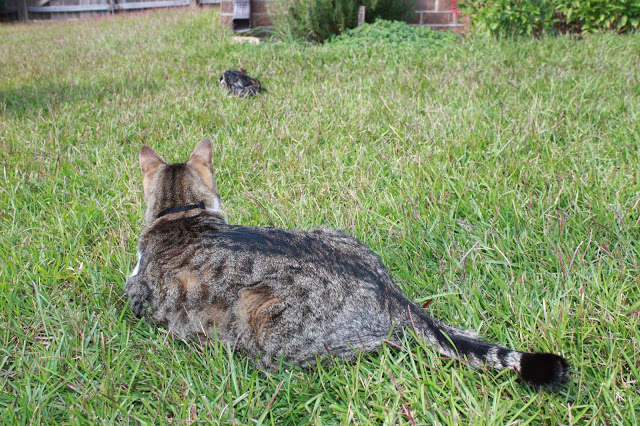 also there was this little problem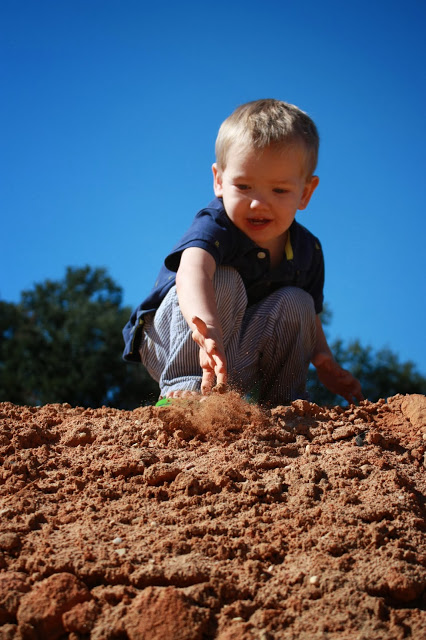 "BYE, Chickies!" Isaac said over and over on our way to return them.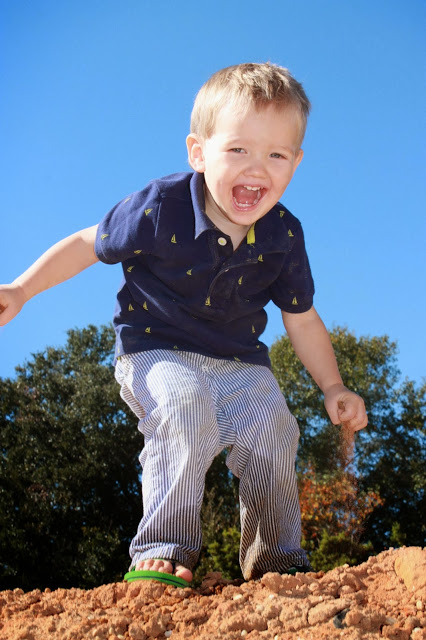 This kid is NOT a baby anymore!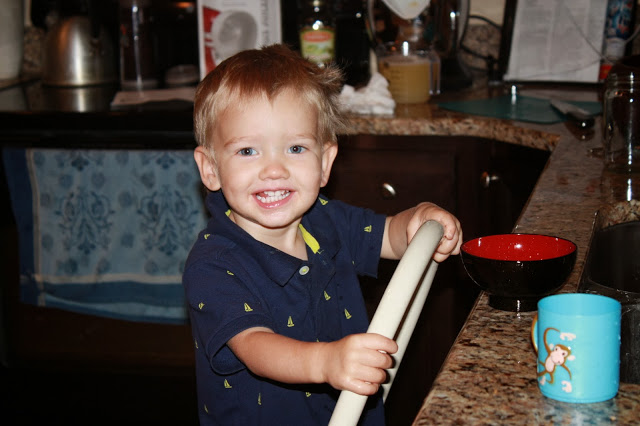 He's my big helper! (sometimes)
The idea of tea ceremony, visiting shrines, and doing Japanese fan dances completely charmed me in Japan. Those things made up a tiny percentage of what we did there, but just the IDEAS could float over and charm many of the blah aspects of life.
In the same way, getting chickens for our backyard, writing local articles about farming co-ops or ribbon cuttings or whatever with my miniature assistant photographer, and those rare occasions when we all enjoy the beach—these are the ideas that charm me about life in Pace. The chickens were a no-go, but maybe we can find some colored eggs at the Palafox Farmers Market and call it even.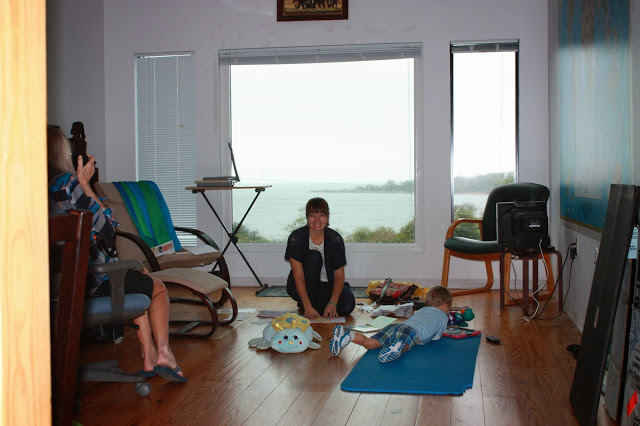 Look, we're helping!
Fridays, Isaac and I go help our missionary friend Karen fold and stuff newsletters and stuff. Karen inherited her house from her mom, and inherited the gorgeous, sweeping views of Pensacola Bay from a hurricane that knocked down a bunch of trees. Watching butterflies flit beneath their citrus trees while we have lunch on the back deck, sifting through bins of missionary letters from 1950s Kenya, chatting about Haiti, Nicaragua and Ethiopia while we work—all charming.
One week, Karen decided she absolutely must pay us. The method of payment was charming, so we accepted. I propped a ladder up in the backyard, climbed it slowly in a light, misty rain—in heels—and reached waaaaaay up to wrest a bunch of fat lemons off a high branch, the bay spread out at the foot of the hill. I tossed the lemons down to Isaac, who threw them back at me until he got the hang of putting them in a bag. Sunday afternoon we juiced and juiced strained and juiced. We've been enjoying fresh citron presses ever since! CHARMING!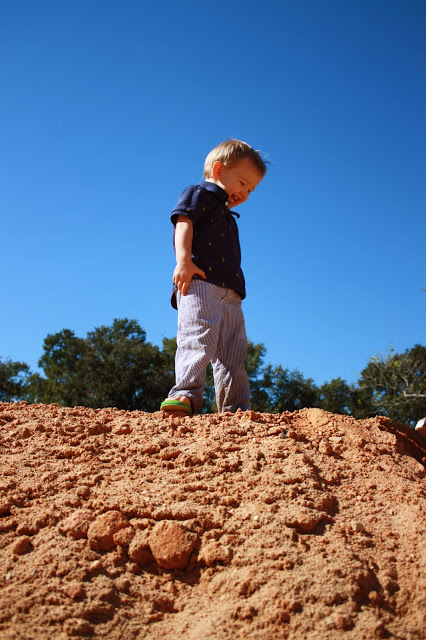 Isaac is charmed by DIRT.