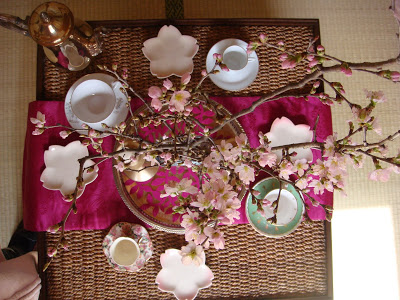 Nothing cheers up a droll day like setting the table for tea. And my favorite daydream lately is about the cherry blossom tea party we'll have down by the river when the cherry trees bloom, so I translated that daydream into a pretty table setting complete with branches of cherry blossoms from the florist.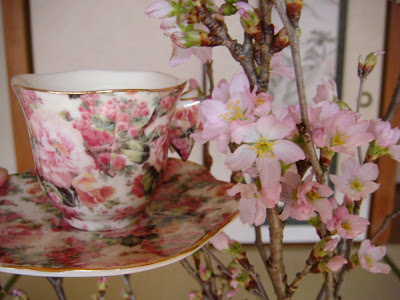 My favorite tea cups featured in
this post last spring
, but here's the story: when I was at Texas A&M University my mom and I would sometimes meet for lunch between College Station and Katy. Our favorite place to go was
Martha's Bloomers
, a garden center and tea room in the middle of rolling hills of Blue Bonnets, bright red Indian Paintbrushes and other wildflowers.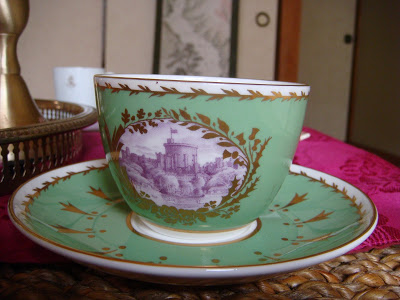 As soon as we sat down we'd be served steaming herbal tea in tiny butterfly-handled tea cups. Surprise! At some point we both found matching tiny butterfly-handled tea cups—how could we
not
get them for each other? It's too perfect.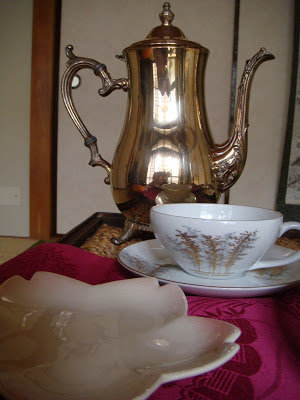 Chris and I dug the silver teapot and tea tray out of a grimy heap of antiques in Savannah, Georgia. Chris polished them right up and now they're patina-ing nicely. I got the
pink obi and cherry blossom plates
here in Japan, of course…both from Machida last spring I think. And the gorgeous
bamboo tea cup
got its own blog post in Florida!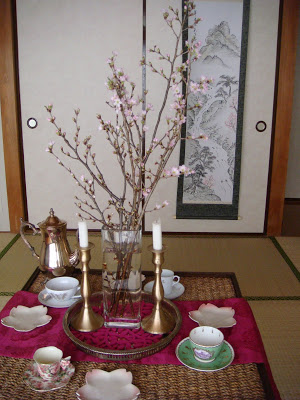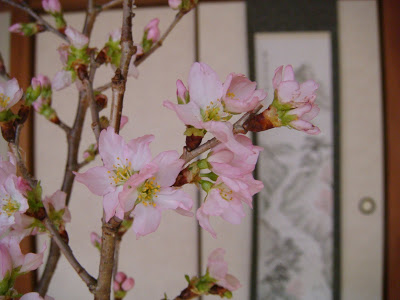 I love this symbol of the Japanese navy: an anchor and a cherry blossom! Love it!! Chris and I got this one exactly a year ago in our first port of call, Sasebo, on his first deployment.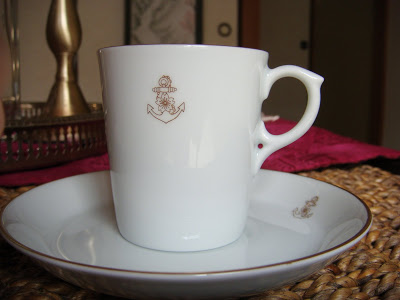 Ok winter, get the hint! It's time for spring things now! Happy tea time, everyone!