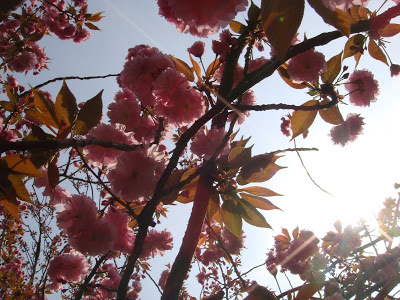 We only thought cherry blossom season was over! Well ok, the fuzzy blanket extending over the river has matured to a summery green, but the cherry trees that went unbloomed—we stopped and examined one during the peak bloom to see if it was dead and found tiny buds taking their own sweet time—are stepping up for their time in the sun. Big, round, rose-like blossoms set against sepia leaves have sparked a new round of hanami (cherry blossom viewing) as people again unfold their leisure blankets and unpack bento boxes.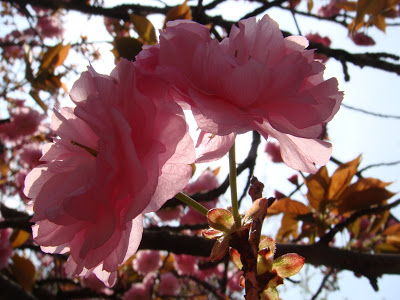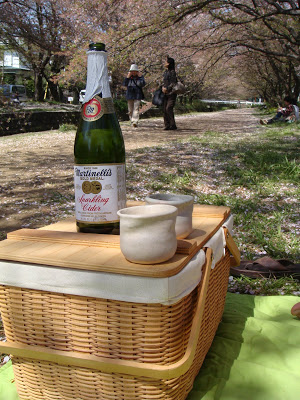 Except this time, Chris was home! We packed up a brunch of grapes, French bread, sparkling grape juice and Reese's Easter eggs, plus lasagna for Chris, and trotted six houses down to Hikichigawa. The upper reaches of the first-blooming cherry blossoms sent down a constant stream of petals, covering our picnic blanket in a wash of flower debris. I told Chris it's tradition to compose haiku and poetry beneath the cherry blossoms. He said, "I can't." I said, "But I want a poem!!"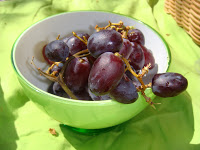 so he composed:
"Roses are red,
cherry blossoms are pink,
Pounce may stink,
but you do not, I think."
I told him that was dumb and Pounce does NOT stink, and I wanted a sweet one. Ah, romance.