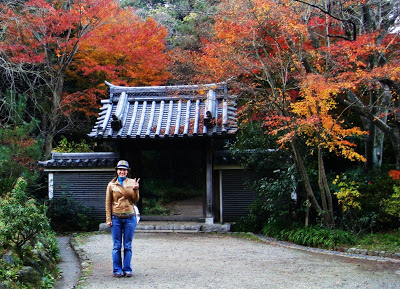 A certain amount of boredom is required to plan adventures, and now that we've been here long enough for schedules to fill up to bursting, boredom is a hot commodity. Fortunately, some cold, rainy weather this weekend and Chris' need to study provided just enough idle leisure to concoct this plan for today: take the train to Yokohama, train to Negeishi, ride the No. 8 bus about 10 minutes to Honmoku and walk seven minutes to Sankeien Garden!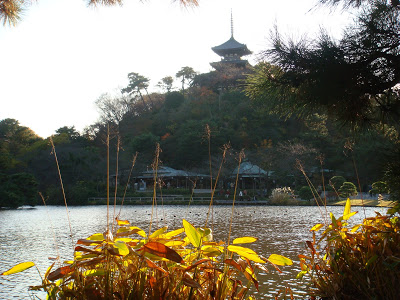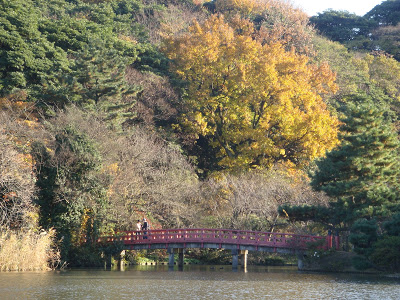 I heard about this garden while researching Christmas lights in Yokohama. I stumbled upon a calendar of city events, and the listing for late November to mid-December included the fact that historical buildings would be open during autumn leaf-viewing. I called the park yesterday and received the standard hello of, "Moshi-moshi!" I asked whether the speaker spoke English: "Eigo-ga wakarimasu-ka?" and he said slowly with tangible regret: "Aaaah!! Go-men-a-saaaaaai!" I made a similar regretful sound and asked in English, "Open tomorrow?" because many museums and interesting things in Japan are closed Mondays. He understood and excitedly responded: "Hai!" I sang, "Arigatogozaimaaaaaaaasu!" in thanks and we both hung up. Yes! Smells like an adventure!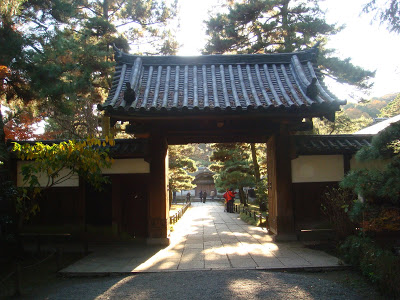 Of course today I got lost so I didn't arrive until nearly 2:30pm—well past peak sunlight hours. But I was floored by this gorgeous park! Sankei Hara built this traditional-style garden after earning his fortune in the silk trade. He brought historically important buildings from Kyoto and Kamakura to his garden, and the Hara family opened it to the public in 1906. The garden was damaged in the Second World War, but restorations brought it to its former glory in time for a reopening in 1958. At that time they opened the Inner Garden to the public as well. I'm so glad—it was the best part!
The Inner Garden is supposedly similar to Katsura Rikyu in Kyoto and, prior to 1958, was the private Hara family garden specifically for appreciation of elegant, old architecture. This is where the historic buildings were open for viewing.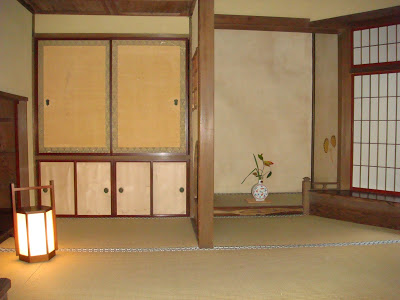 Literally just open. Their small size made a few open windows sufficient to see the whole. The above room is part of the Choshukaku house, built in 1623 inside the Nijo Castle walls by the Third Shogun while visiting Kyoto. Its architecture is very rare, making it one of just a few similar buildings. It was brought to the garden in 1922 and is known for the beautiful scarlet Japanese maple leaves visible through its windows. The name literally means, "Autumn-enjoying house." I would like to move in.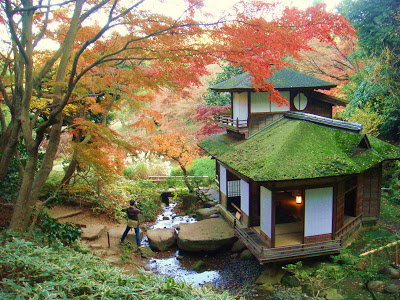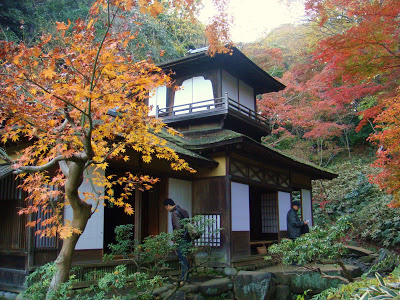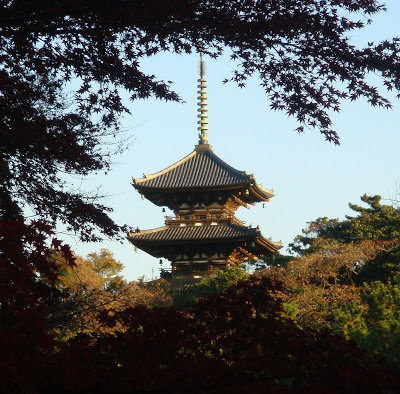 This three-story pagoda dates to 1457, making it the oldest pagoda in the Kanto region. In 1914 it was relocated here from the Tomyoji Temple grounds in Kyoto, which date to 735!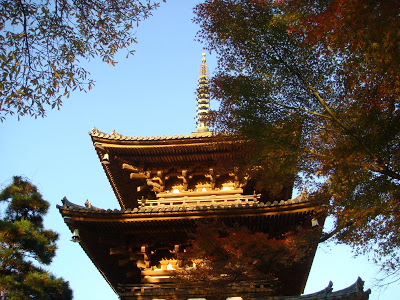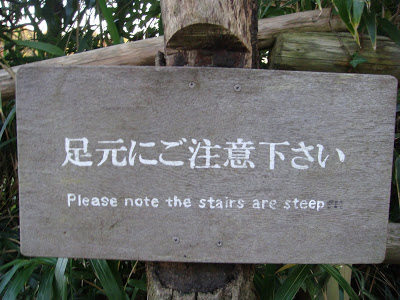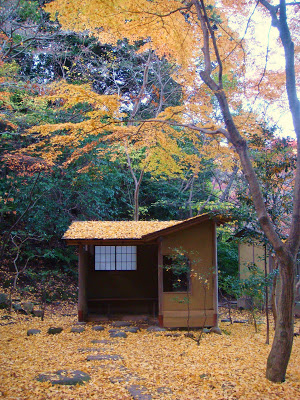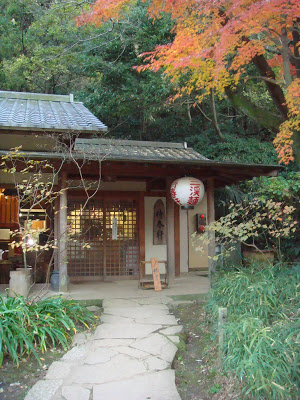 The garden is full of tea houses (for formal tea ceremony), tea stalls and tea shops (for everybody).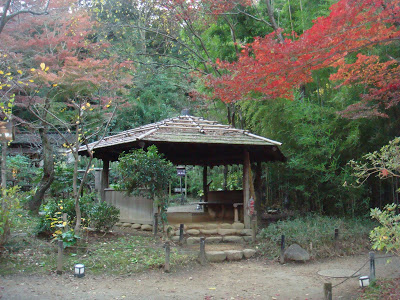 Tea was served free to visitors since 1906 in this octagonal-ish tea stall, but now it only serves tea during plum-viewing season in February (mark that in my date book…free…tea…). Apparently this made quite the impression on Rabindranath Tagore, a celebrated Indian poet and laureate of the Nobel Prize for Literature. His travel journals/passport diaries 😉 of his Japanese journeys mention Sankeien Garden and that, "everyone is treated to a cup of tea." I was quite pleased to sit on this bench and drink some nice green tea I'd bought in the garden.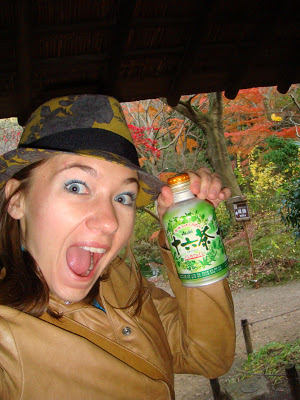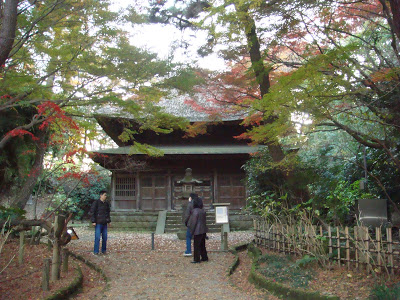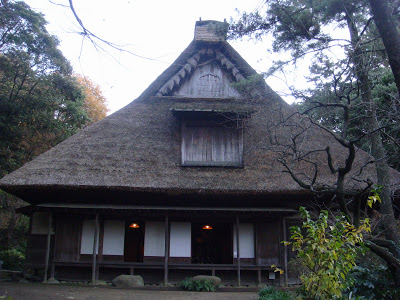 This thatched-looking building is on the World Heritage list and belonged to a wealthy farming family in Shirakawago, Gifu prefecture. The interior is the only one always open to visitors, and you can explore and clamber up the ladders to the second floor too, as long as you remove your shoes at the front door.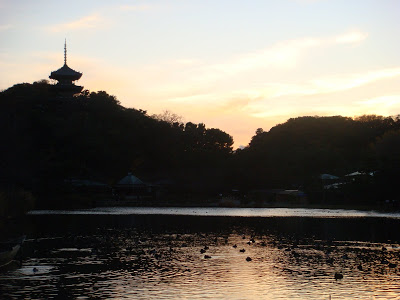 I left around dark and took a different bus directly to Yokohama Station (a much longer ride…so long that I jumped the gun and got off too early and still had to take the train back to Yokohama before catching the Sotetsu Line back my direction!). Despite the difficulty in getting here, this park is a must—it's at least one of the top three prettiest places I've seen in Japan so far! Maybe next time I'll even try to drive!