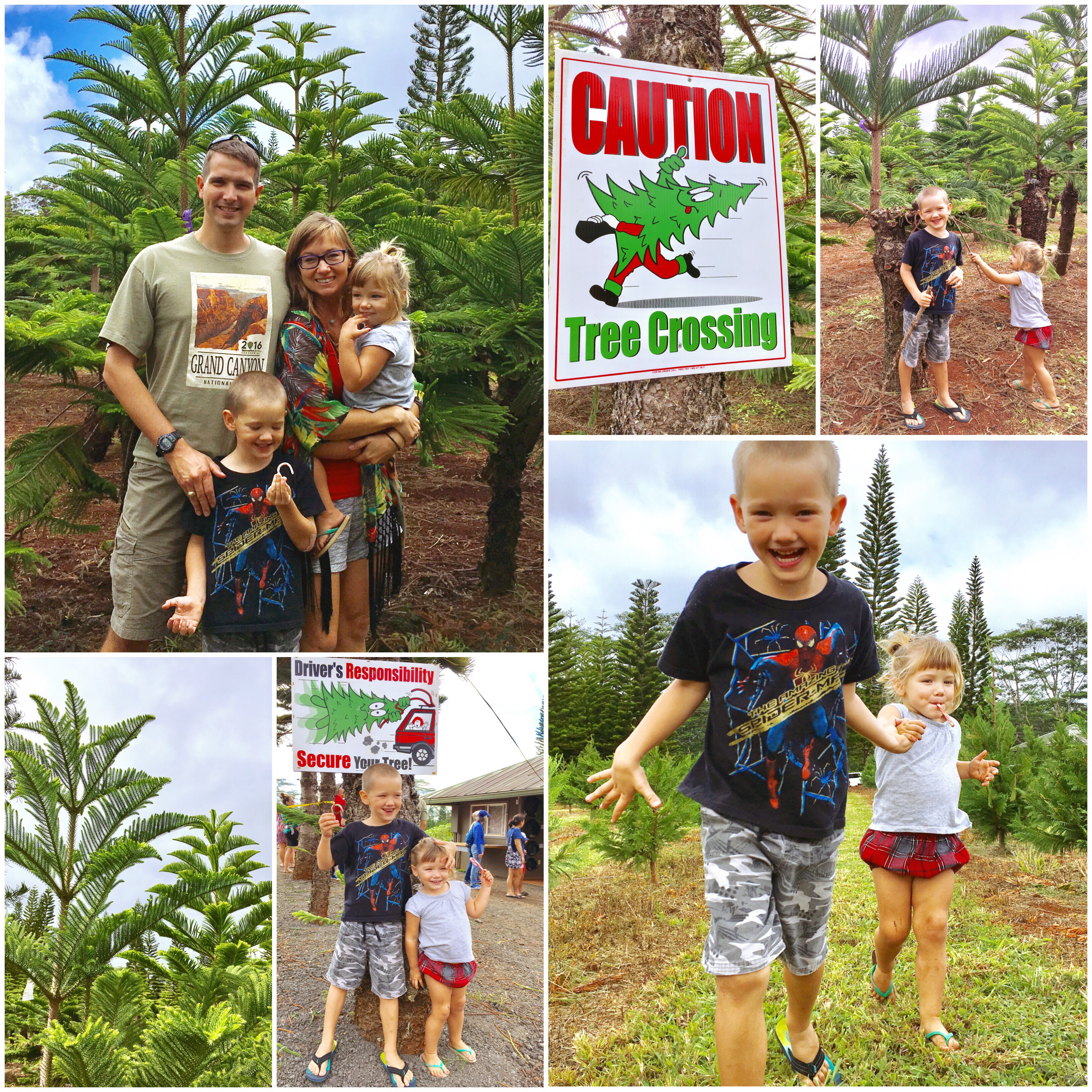 I'm not a Christmas tree purist. Live, fake, short, tall, type, whatever. I like multicolored lights, and I love my kids' handprint ornaments. But the tree is not even close to my favorite Christmas decoration.
My favorite thing about the Christmas tree is going to get one the day after Thanksgiving! As soon as Chris arrived home we began scouting the red and white tree tents popping up around town. Then I heard about Helemano Farm's pick your own Christmas tree farm.
"This means we may or may not not end up with a traditional Christmas tree," I cautioned the ever-traditional Chris.
He paused. "What does that mean?"
I showed him a Norfolk Island pine. If you're wondering where Norfolk Island is, if you drew a triangle between Sydney, Auckland, and New Caledonia, Norfolk Island is in the middle. The eponymous pines are native to the Pacific islands, grow well in Hawaii, and look somewhat tropical, or exotic, or… I don't know, different. Chris shrugged. "I'm fine with that." Sometimes he comes back from sea and I just don't even know him anymore.
Anyway, the farm had several types of trees, but when you cut the Norfolk Island pines down, the base just sprouts a new one! That's so cool. So I fortified the kids' lunch boxes and off we went. Free candy canes! Fresh wreaths! We picked the tree and a lumberjack sawed it down for us. The kids frolicked and played, and we were on our way, walking in an island wonderland. Now we just have to figure out how to decorate the thing.
Helemano Farms is at 1750 Whitmore Avenue in Wahiawa, open 10am to sunset weekends, and noon to sunset Wednesday to Friday.