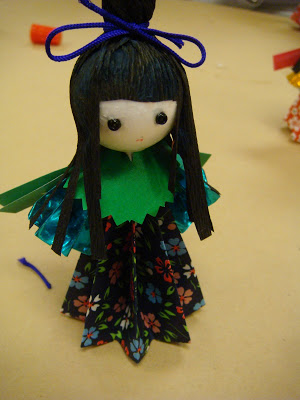 Japanese women seem to have this innate ability to be crafty, whether it's a talent for folding tiny bits of paper to create a live animal or the ability to build entire life-sized houses of glue and fabric scraps. Prior to the Christmas Tree Ornament-Making Friendship Event, where we together made ornaments to decorate the Friendship Tree in the Officer's Club, I would have said I was semi-talented at craftiness. My hubris has been punished by being tarred and feathered…with glue and tiny fabric bits.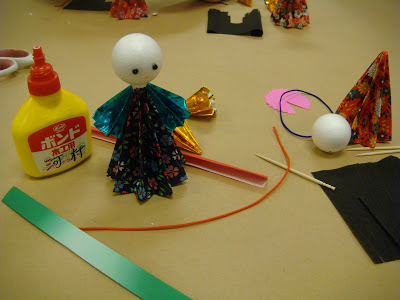 Most of us did a pretty good job on the angel ornament, but that's because the Japanese ladies had spent hours ahead of time doing all the folding so we just did the gluing. But most Americans also did fine on the potpourri-filled, kimono-fabric-covered eggs, so I'm not sure what my problem was.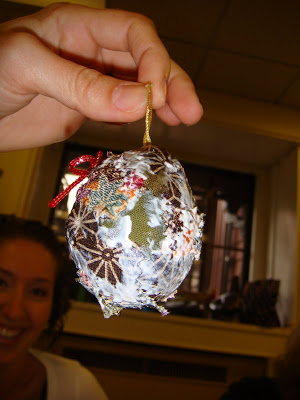 One of the Japanese women saw me holding my egg (dripping glue and looking like a mottled fabric animal), looked excessively alarmed, and quickly announced to the table to put the glue on the fabric, then layer the fabric onto the eggs! My egg gets a thumbs down. Aaaaand thus ends ornament-making day, although I was repeated reminded of our friendship all day as I peeled sheets of glue off my hands and wrists. We followed our friendship activity with another beloved endeavor: Japanese lunch!