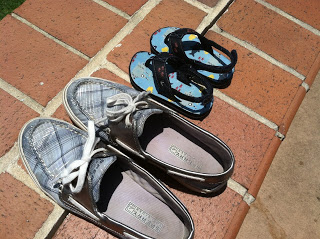 This post is a serious downer. Feel free to stop reading and divert here.
Two deeply troubling incidents from recent current events are linked with personal circumstances that I think about every day. I guess it's really just the classic "Where were you when you heard?" question.
The first is the big news from last December. The morning of that horrible shooting at Sandy Hook Elementary School, we were at the hospital getting our son the CT scan that confirmed he would need heart surgery. When I heard about the shooting it felt like tangible pellets of horror bouncing off my heart, which had no more room for grief. "At least no one shot Isaac," I thought briefly, but even that led down mental pathways toward fearful questions for his future, toward my ultimate complete inability to keep my son safe—from insane people, from his own organs, from the world. That day is an inky blot on the December calendar, and I can't think of the shooting without reliving my own dense fog that day.
This week the Texas Legislature is doing another special session to pass pro-life amendments that would stop most abortions after 20 weeks and impose stricter regulations on clinics and doctors. Last Tuesday/Wednesday, this was heavy in the news thanks to the 10-hour filibuster and noisy observers, the clock striking midnight, general chaos and celebration, etc etc. I kept wondering, who is in that balcony heckling the legislators voting to stop abortions after 20 weeks? How many people that I know would like to be there? I want to hear what they're thinking, what motivates them, what they believe.
The same day, last Tuesday, I was on my fourth day of nausea, cramping, barfing and worse, symptoms that started Friday night and led me to my doc Monday. She sent me straight to the local hospital and told me not to waste time stopping or going an hour south to the naval hospital, just go to the closest ER. Hours later they confirmed what I suspected—miscarriage of a very wanted baby. This two-inch bruise from the IV needle will go away in a few days. The cramping has stopped. I snipped off my hospital bracelet—but this baby will never get a hospital bracelet of its own.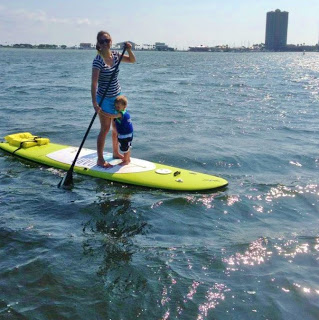 first day of summer
NOTE: This is kind of too personal for a blog post. Like Chris said, "I'm tired of being 'those sad and pathetic people' all the time." Yes. We are racking up the sad and pathetic points this year, no use arguing. Really, we're doing alright. But this is why I'm blogging about it anyway:
I can't stop thinking of those people in the balcony and at the capital building heckling the legislators and celebrating when the pro-life amendment didn't pass. It seems like a hollow victory, because all the pro-choice legislation in the world can't give me the choice to not lose that baby.
It was early, only about five or six weeks, but that's when a heartbeat starts (according to
wikipedia
). At 14 weeks with my son we discovered his gender and at 20 weeks he was all, 'dance dance dance!' At week 23 of pregnancy, babies have a 20-35% survival rate. My sister and I congratulated each other two years ago as each of us reached 26 weeks pregnant, when 90% of babies are viable if born prematurely. "Congratulations on having a baby viable outside the womb!" "Uh…thanks…? I still want him to stay in for awhile."
Everyone's situation is different—I get that. I've covered some seedy stuff as a reporter, and this story from a few years ago is one I can't forget. I was interviewing a woman a little older than myself. She was single and had no family to speak of. Some loser raped her and her life nosedived into chaos. She found out she was pregnant and couldn't bear the thought of a piece of her attacker growing inside her. She made an appointment for an abortion. The date approached; she rescheduled. She rescheduled again. Finally she went.
She described that day to me, "I'm still pro-choice, but I realized I personally couldn't go through with it. I left the clinic and bought some prenatal vitamins. That decision changed my life, because I'd been suicidal and suddenly I had something to live for. I had to take care of that baby."
But back to current events. It's probably clear I am pro-life. But even for someone who's pro-choice, keeping this amendment from passing isn't a joyful celebration, right? Any life and death situation is a sobering one. I have strong convictions on this issue anyway, but this week it's like, whaaaaaaat? All these protesters are fighting so hard for their right to cast off what I would have done anything to keep. It's hard to watch.
"Many that live deserve death. And some that die deserve life. Can you give it to them? Then do not be too eager to deal out death in judgement," (J.R.R. Tolkien, and I hate myself a little for quoting the Hobbit or LOTR or whatever).
"Just as you cannot understand the path of the wind or the mystery of a tiny baby growing in its mother's womb, so you cannot understand the activity of God, who does all things" (Ecclesiastes 11:5).