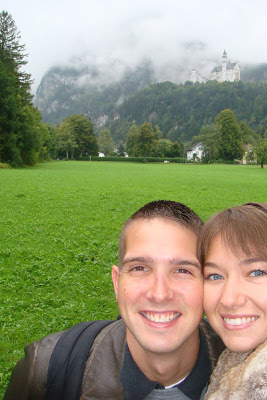 Brr! It's chilly in Germany! We arrived in Germany Monday afternoon, 22 September—the first day of fall. Tuesday was our first full day there, spent in Hohenschwangau, which is also the name of the first castle we explored. Chris and I took the above self-portrait down the lane from our hotel—that's Neuschwanstein Castle in the background.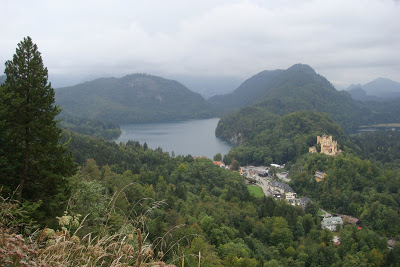 One of the Maximilians (II) built Hohenschwangau Castle (above) and Crazy King Ludwig (also II, says Chris) grew up there before building Neuschwanstein, the castle that the Magic Kingdom Castle is based on. This one lit up at night, too. This is one of the Hohenschwangau terraces: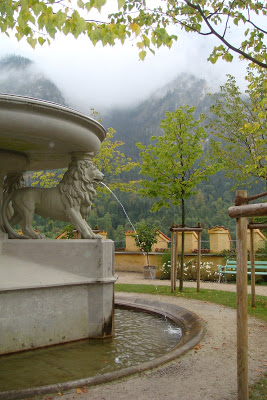 Can't take pictures inside, but here's the view from the queen's chambers in Hohenschwangau.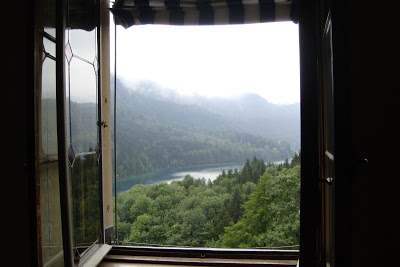 Flowers all around the castle: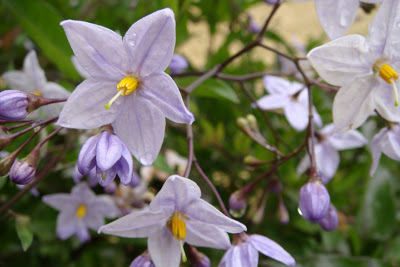 Then it was a 45-minute tromp over to Neuschwanstein.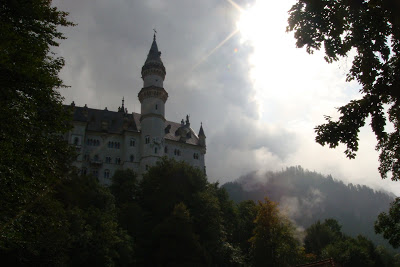 It cleared up a little, the mist lifted, and we had some really sunny weather up at Neuschwanstein. This is the inner courtyard.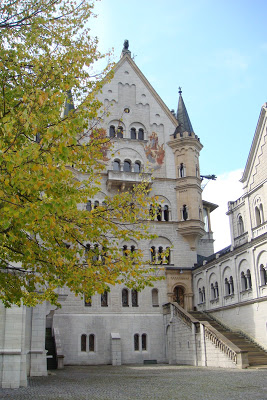 The inside is filled with paintings showing Ludwig's favorite opera scenes. Wouldn't that kind of be like someone building a house today and filling it with drawings from Lord of the Rings or something?? Yikes. But what's interesting is that they could practically be blueprints for older Disney cartoons like Sleeping Beauty or Snow White, as in they're the same style of drawing and coloring. So maybe Disney got more than just the inspiration for the Magic Kingdom Castle here…. It seems sad that the crazy king barely got to live in his fairy tale castle at all. He was deemed unfit to rule before it was totally finished and found drowned in a lake soon after. Anywho, a view of the valley from the castle windows: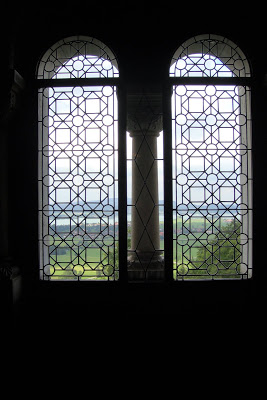 All the leaves were just starting to change. From this direction you could see Mary's Bridge and the ravine and hear the waterfall rushing all the way down the valley.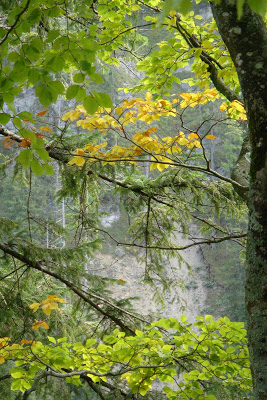 Lunch break! Having a half-liter at the restaurant right under Neuschwanstein.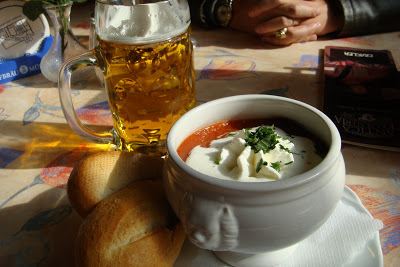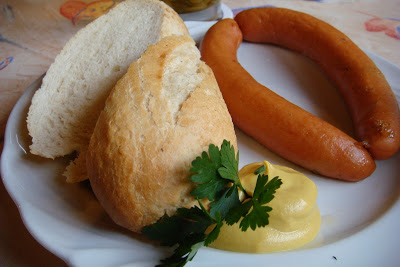 After lunch we crossed Mary's Bridge, or Marienbrücke, over a waterfall/ravine and hiked up an alp for some lovely views of the entire valley. As Luke was telling me before Chris and I left, "Ludwig may have been crazy, but he sure knew what he was doing when he picked the location of his castle."
Chris and me on the bridge: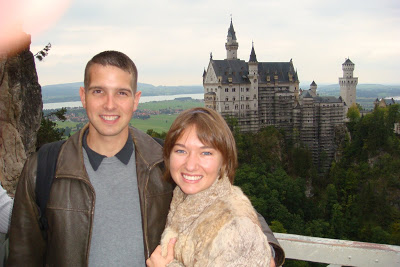 Alp-top view of the castle: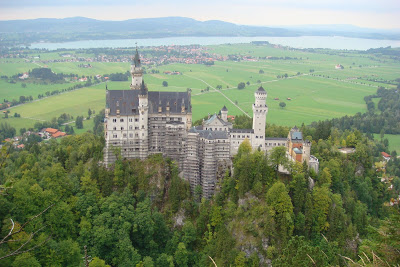 Chris conquers the mountain!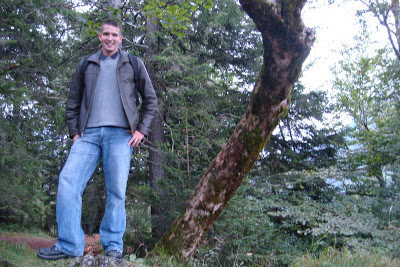 Me too: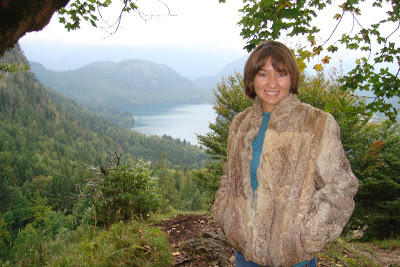 Time for some eats. All the restaurants and hotels and a lot of the houses in the little towns we drove through really looked like this: