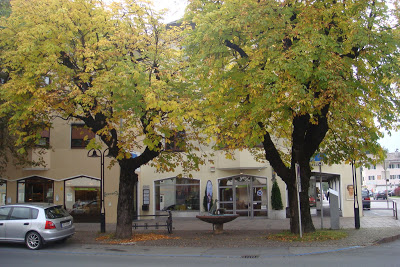 Autobahning to Austria seemed a fine thing to do Wednesday afternoon.
We'd planned that day in Munich to soak up some Oktoberfest, but most of the morning saw us looking for the guidebook we left in that sunny restaurant yesterday (Chris) and taking a nap (me) because my sleeping pill wasn't enough to stay zonked through Chris' jet lagged talking and knuckle-popping all night (things that usually only keep me away when he's stressed).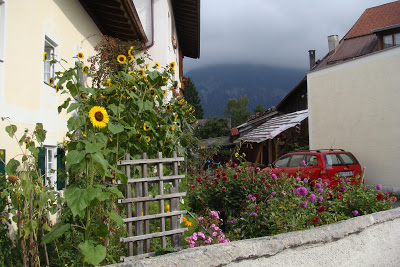 Reutte is just 15 or 20 minutes from Fussen (the biggest town around the Castles). We explored a bit, found a grocery store called Adeg Markt and bought some classic picnic stuff—semmel (bread), landjager (beef jerky-esque Austrian sausage), schlossdamer cheese and German champagne. I love grocery shopping in other countries!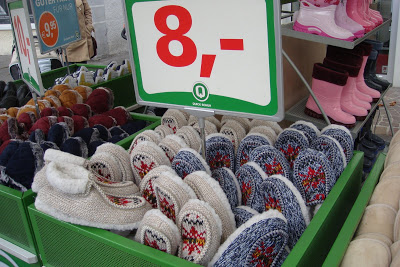 Austrian booties! And this mushroom below…what is this? It was outside someone's house. Is this the Austrian equivalent of those funny garden bunnies?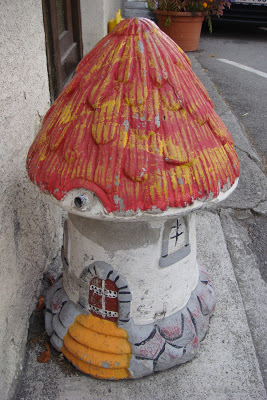 We got a map and directions to the old ruins we wanted to see, then hiked up this trail as the sun came out.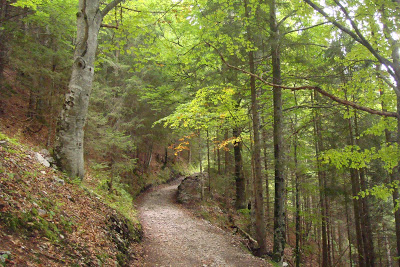 Oh yeah, there was an excellent little museum at the bottom where we got to try on armour!! Yikes, those are some fierce marauders!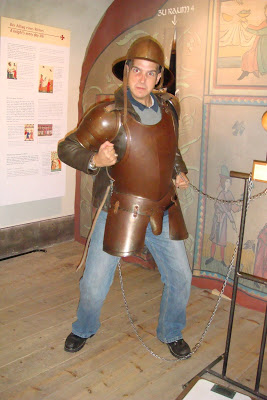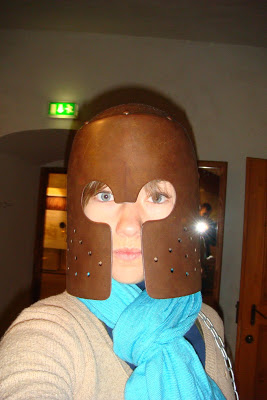 Ehrenburg Castle guarded against the Bavarians and is along an old Roman road that used to stretch from Rome up to the empire's northern boundaries. It was the only road through the Alps at that time, and the fort at the bottom of the hill houses that museum now, but used to be the customs booth. There are ruins representing different nationalities on three surrounding hills.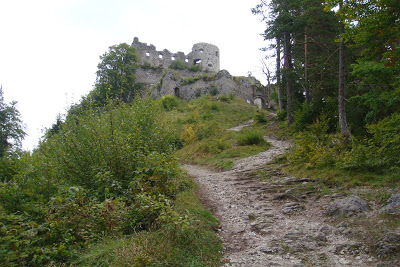 Once we got to the top, it was freezing. No one was there and the mist slowly settled lower and lower on the Alps around us while we ate a late lunch.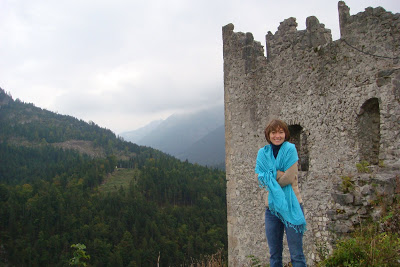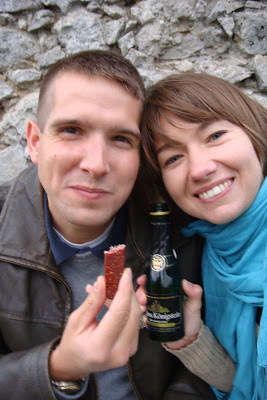 This is Reutte, spread out below us. Little flocks of sheep dotted the pastures and cow bells drifted up on the (steady, very chilly) wind.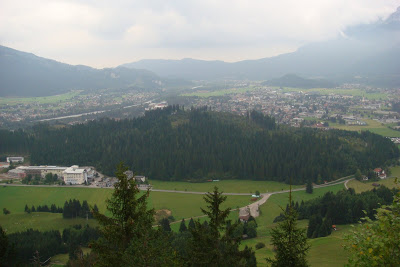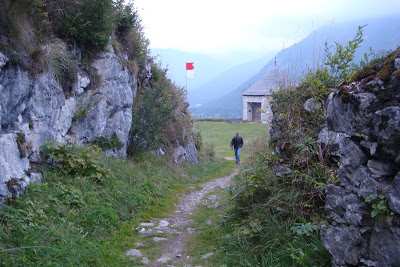 Driving to Oberammergau, Germany led us past Lake Plansee and Schloss Linderhof, another Ludwig castle.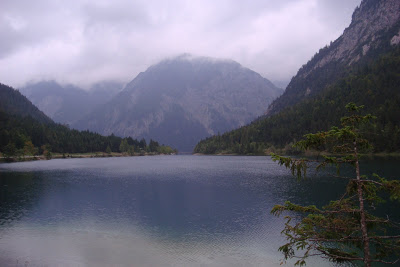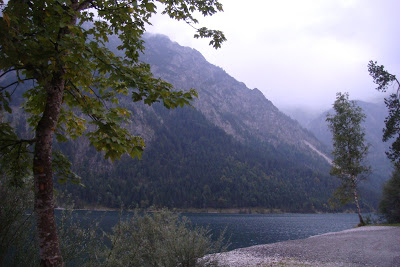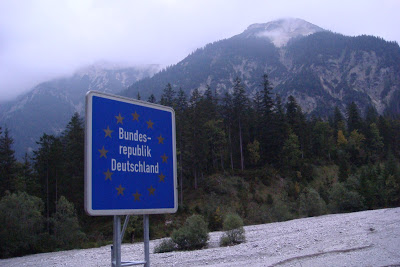 Oberammergau was Christmas village—if we'd had more time we'd see more of this place and buy some Christmas decorations, or come for the Passion play they've done every 10 years since the 1600's when the town of 600 lost more than 80 people to the plague and that was their end of the pact with God for sparing the village. We had dinner at Zauberstubn where the owner did magic tricks at our table, helped us find gas and get home, and lived near our home in Florida for 10 years. I had venison with cranberry sauce, something I'd seen on several menus and must be a regional dish. Chris had pasta, of course. And beer, because how can you not have beer when it's the cheapest drink on the menu?