It was a dark and stormy summer.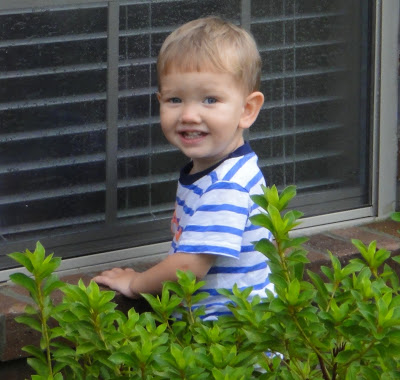 World's cutest peeping tom
Did this summer happen? It's September and our hydrangea is still blooming! The Florida Panhandle saw more rainfall this summer than any other year on record. We get massive, shivering thunderstorms multiple times daily. Isaac has learned to say, "Oooo! Brrr!" when we hear thunder and the first blast of cool, stormy air. We waited for summer, and now it's fall.
Between the exciting weather and my astonishingly crappy health, we've gotten really good at being content and busy at home. It's interesting, as I'm feeling a bit better, how outlook shrinks with your capabilities. Ability to plan into the future and tackle new challenges adjusted in direct relation to how sick I felt. Making plans a week out might be totally pointless. It's taken me a while to figure out that I'm sick way, WAY more than any of my friends. It's embarrassing. I hesitate to make plans so I won't have to cancel. Being sick all the time feels like a failure as a human. Defeated by air.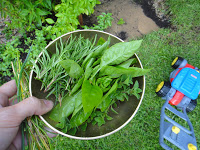 Herb gardening in the drizzle.
Everyone talks about how you get sick a lot and feel tired all the time when you have little kids, or move, or travel. Finally, it's become painfully obvious that this is too much. We had strep last summer, were sick without stopping until Christmas, had two months of health when quarantined after Isaac's heart surgery this year, and within 10 days of going back to our normal routine, we were sick again. And we've been sick at least 10 days out of every month since. Even more often lately. It affects EVERYTHING. I can't go anywhere, can't be around people, can't volunteer for anything, lose my voice all the time, call the doctor more often than my sister, can't write. Ugh.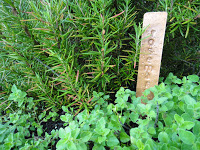 You would not believe how
good I am at growing things now.
My doc put me on allergy meds: no change.
We did a bunch of blood work: all totally normal.
She sent me for a CT scan. Ah-HA.
Opasification in my sinuses: chronic, massive inflammation, plus almost a centimeter of calcification. What?! Essentially, it sounds like everything is thick and hard where it should be clear and open.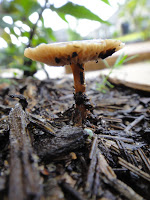 Mushrooms love my flower garden.
"Have you ever been hit hard in the face?" they asked ("Are they asking if my husband punches me?" I wondered).
"Not really. Oh wait, I was in a car accident where I broke the window with my face about a decade ago."
"Left or right side?"
"Left."
"Did you need stitches?"
"Yes, four across my nose and 20 under my eye."
"That injury would be consistent with what's showing up in the CT scan. We're referring you to a specialist. Be sure to bring that up."
That stupid car accident is still ruining my life?! %&$#*@#$!!!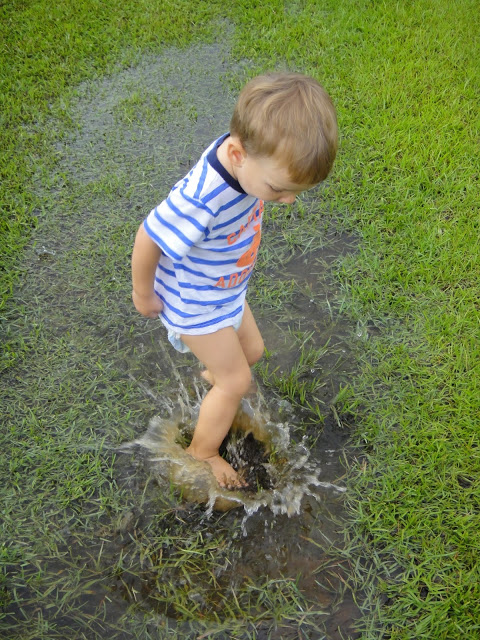 We do a fair amount of puddle jumping lately.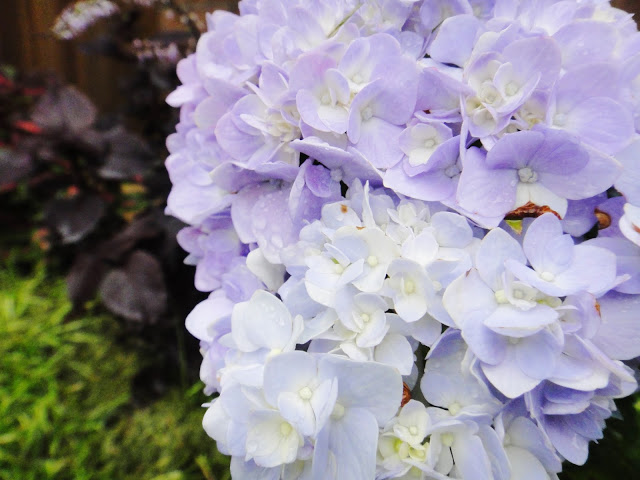 Blue hydrangea and black coleus. We garden like old people.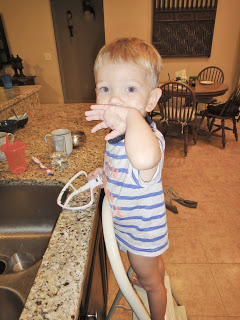 Making bread together!
ANYWAY, now I'm kind of hopeful! Haven't seen the specialist yet, but I'm taking some mild meds to reduce inflammation and keep the sinus cavities clear. For the first time in months I feel like maybe I can plan more than three days in advance! The whole world is opening up again.
And would you believe my genius doctor is the same one who found Isaac's condition?? And that's after years of doctors giving me antibiotics for sinus infections and nodding absentmindedly when I say I'm sick all the time!
Anyway, I'm glad the season is changing. Goodbye to a lame summer. Goodbye to my 20s. We're leaving it all behind. This month we begin autumn and a new decade. Anything can happen!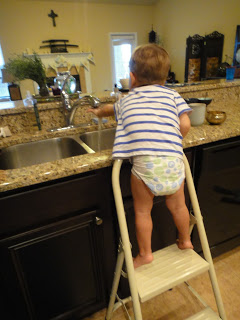 We manage to stay entertained.