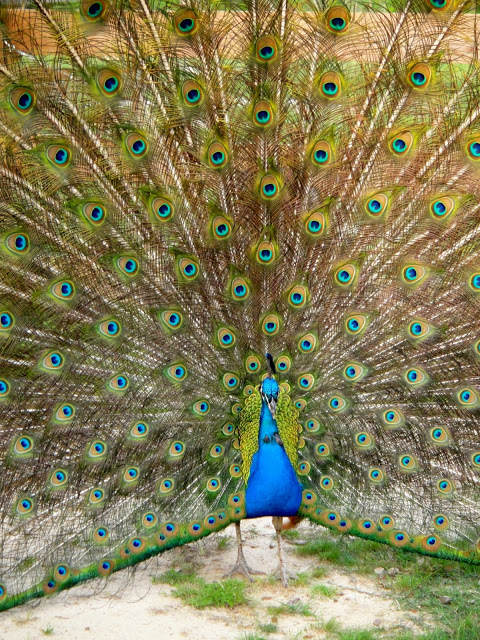 Burgers, Dos Equis, pickle chips, a sand box and a petting zoo—Texas on a Friday night
What scared you when you were little? What scares you now?
Captain Goodbaby and his twinkly-smiled cousin Ezekiel don't seem to be scared of much. Hannie and I, on the other hand, used to be scared of stepping on dead people in murky water, walking around the house in the dark, things like that.


Spending time with my parents, sis, and her fam reminds me of things I'm not afraid of anymore (like dead people underfoot), and what I'm afraid of now that I didn't used to be: that our visits won't be long enough. But fortunately our visits are a lot closer together than they were last tour.
"Do you want to go see Ezekiel today?" I asked Isaac before breakfast one morning. "Oh yeah!" he hopped off my lap, ran to the door, brought me his shoes, brought me my shoes, then tried to escape to the driveway to watch for their car to pull up. As soon as they saw each other, they'd run together, then chase each other around / climb / compete for trucks. That pretty much sums up our trip to Texas in a paragraph.
When I get to Texas I think, "Whoa! I missed Texas! Katy's expansion, Indian Paintbrushes, longhorns alongside the highway, tasty Thai/Mexican/trader joe foods within five minutes, live oaks and crete myrtles bending over wide roads, and family family family. At the same time, now that I'm back in FL again, I think, "Whoa! I missed Florida! Quiet middle of nowhere, nicer weather, water everywhere, gardening, cats and husband."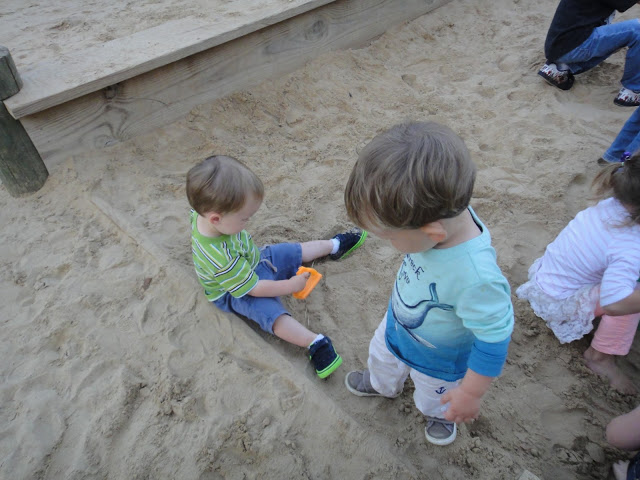 same height, same color hair — six weeks' age difference means less and less. More tot pics coming soon.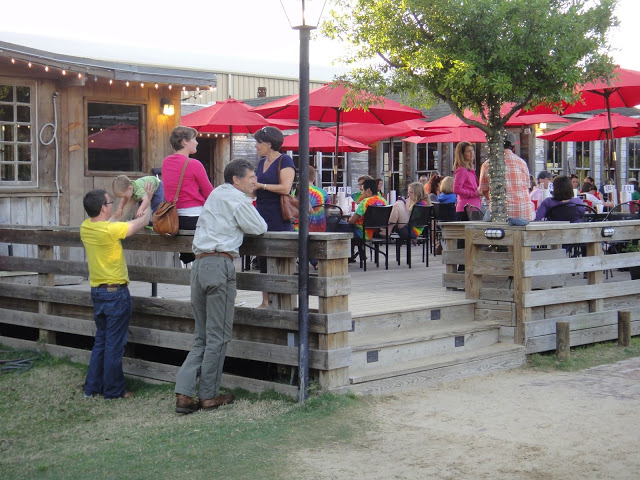 Clay's — one of many lovely evenings this trip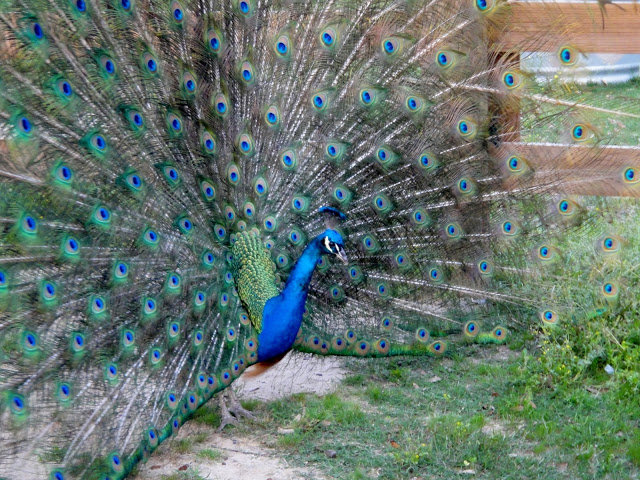 Isaac pet a pony, spotted rabbits and chickens, and watched this peacock in fascination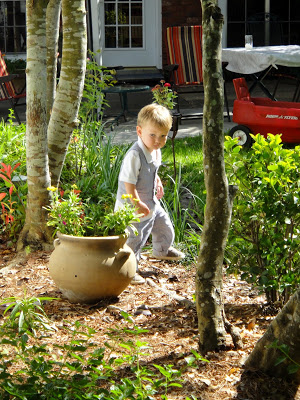 At Grandma and Pa's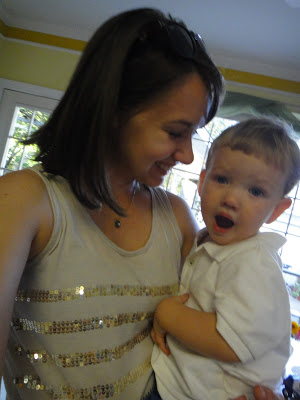 At Grandma and Pa's
Escalators with Grandma