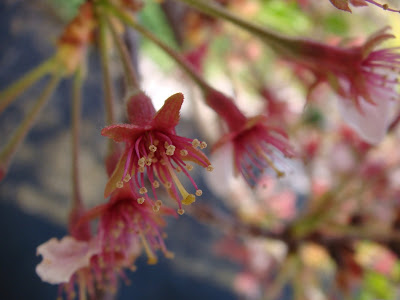 Slow, balmy breezes and a constant circling of petals in the sunlight like dust particles have changed Hikichigawa (at last! the river has a name!) into a spring wonderland.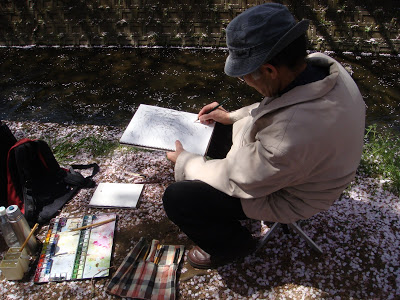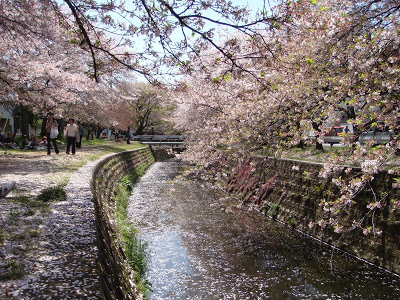 Picnickers gave way to sketchers and painters outlining the beauty with a box of colors beside their stools. Strollers pause to admire and comment—no one seems to mind others peering over their shoulders. Excellent!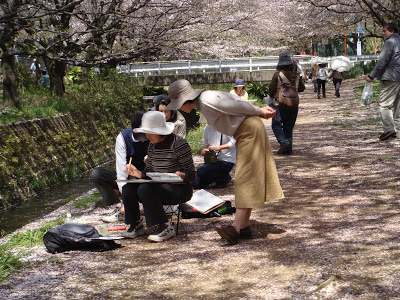 Last night, Chris and I walked along the river banks until a petal-snowball fight broke out. Approaching headlights lit up showers of fluttering pink wings. Chris dumped a double handful in my hood and put it on my head so every time I moved petals cascaded down through my hair. He thought this was hilarious. We called a truce and continued strolling. Later we tossed double handfuls into the river below at the same time to watch them trickle down and get swept away by the river. We'd been grouchy before dinner but stopped, the anger gone with the petals.