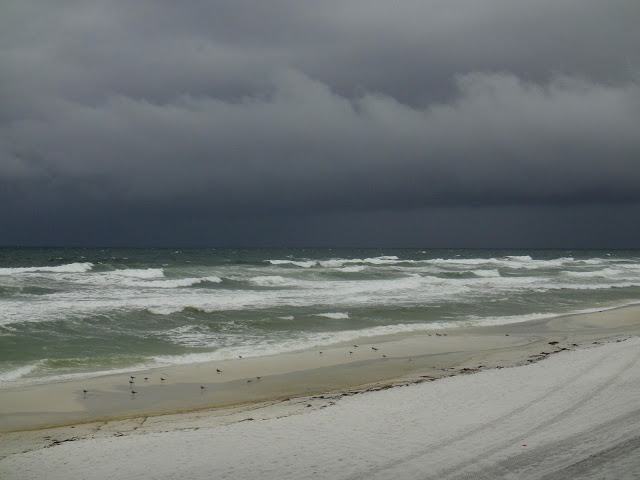 An approaching storm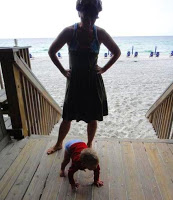 My parents capped their summer with a long weekend in Destin. Join you? Don't mind if we do! The good Captain showed his approval by standing on his own—wobbly, briefly—while we sipped coffee and sat on Cheerios on the balcony first thing in the morning.
Rain and windy weather does not faze Captain Goodbaby, thankfully.
Here are some pictures from their visit!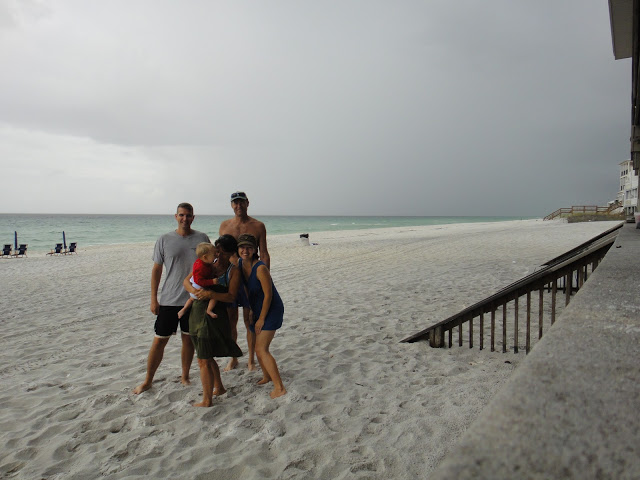 We love the beach in all weather.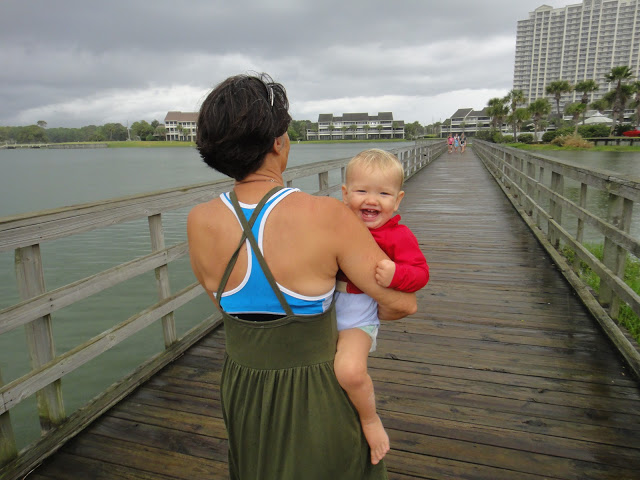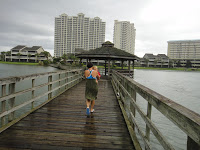 Running in the rain with Grandma is fun! Even if you all are out of breath!
This boardwalk to the beachfront was cool—lots of ducks, kingfishers, and seagulls to interest the good Captain.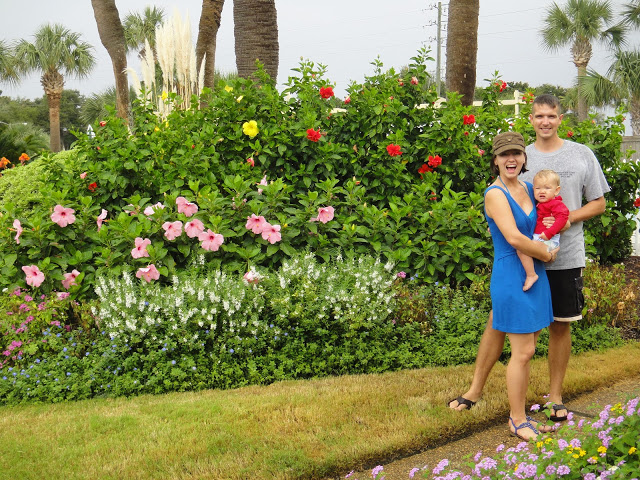 Florida is so gorgeous!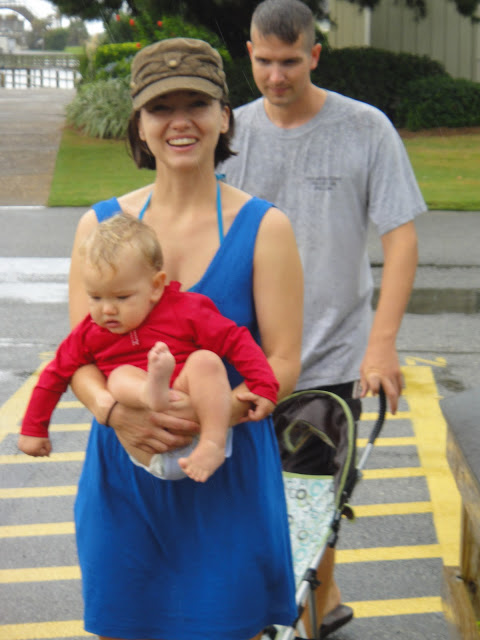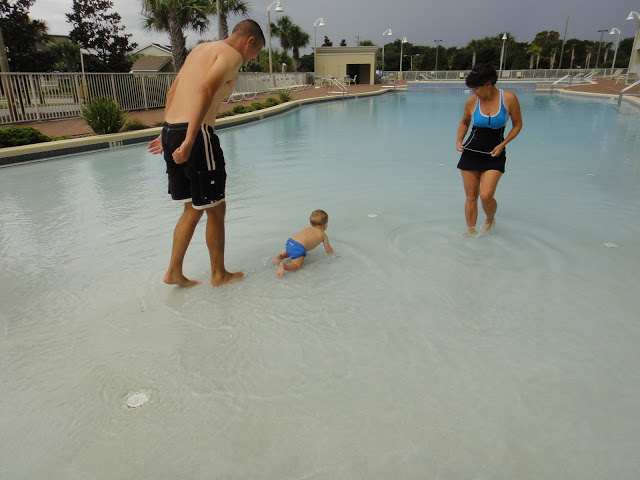 How nice of Dad and Grandma to color coordinate with Captain Goodbaby.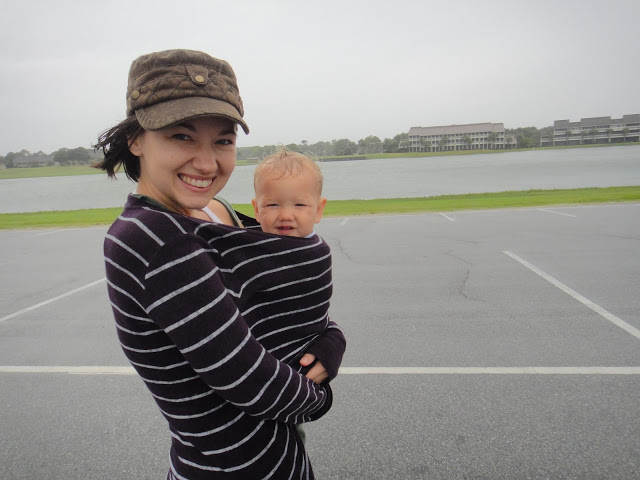 Running in the rain…again??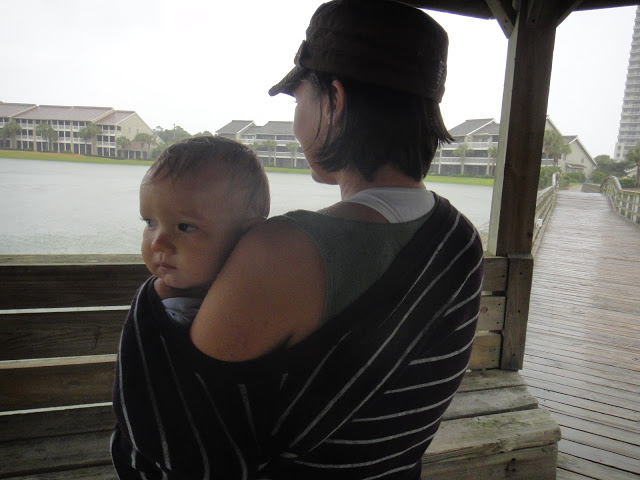 soggy baby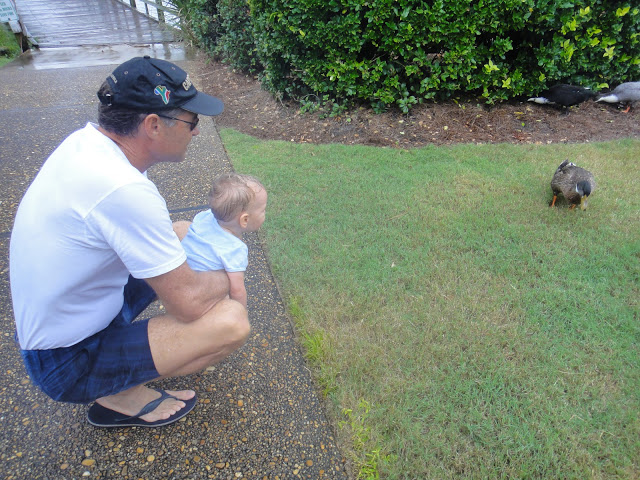 Isaac thought the ducks were funny-looking kitties. "Kiii! Kiiiiii!"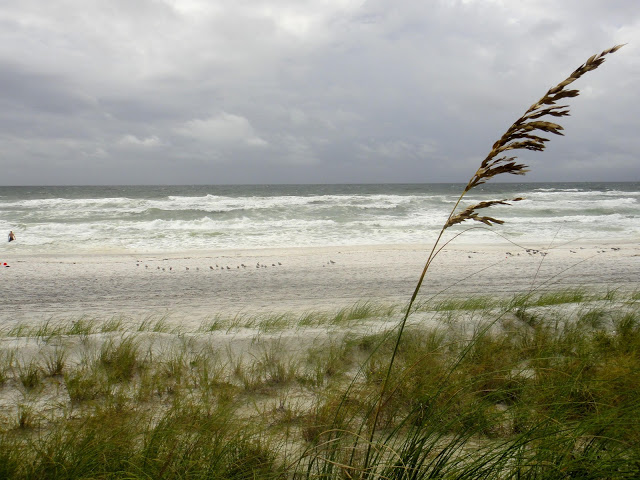 Florida is captivating in any weather.
Blue skies again!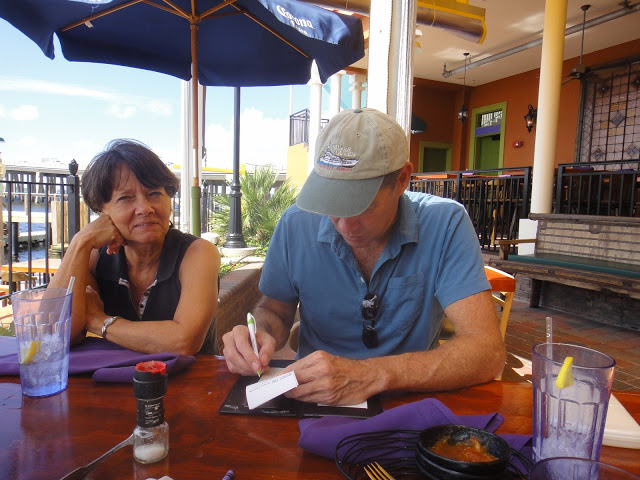 Lunch at the Crab Cantina on Destin's Harbor Walk Marina. Thanks, Mum and Daddy!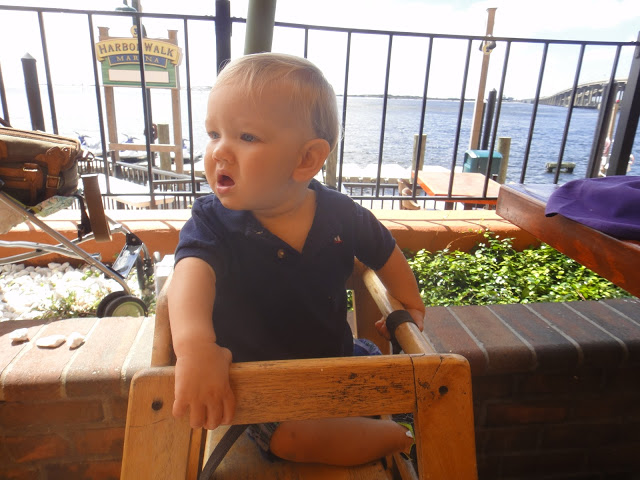 Looking so big!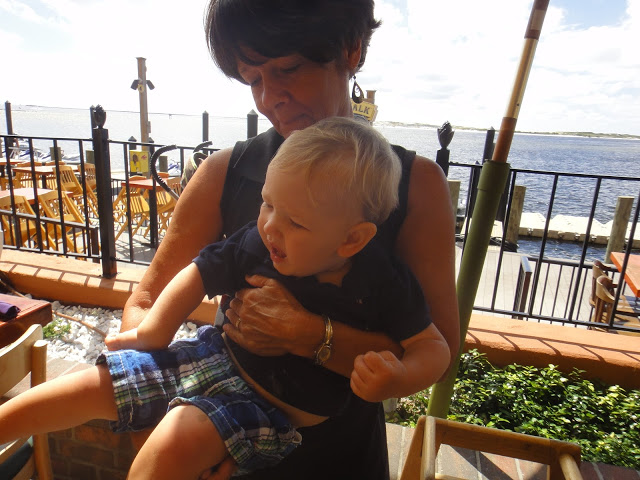 Squirmy squirmy squirm.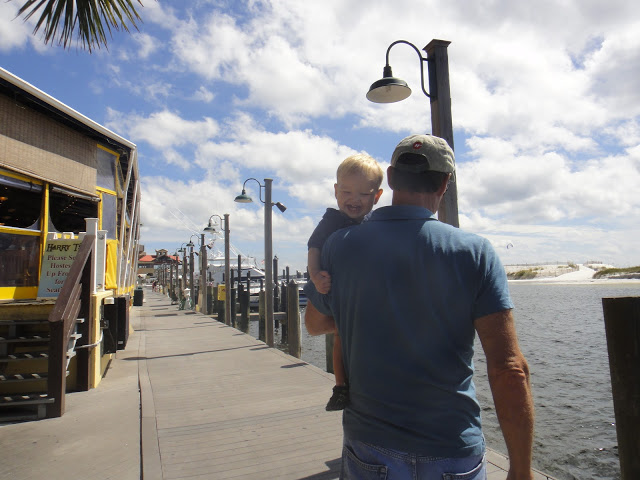 High and (finally) dry with Pa.