By now Haitian earthquake news has been pushed from the front page, replaced by articles about the presidential speech etc. etc. That's normal of course, to lose our sense of urgency as the days pass. But it's not an issue Karen or Jim Esson can turn the page and forget about. Just days ago Jim wrote: "The horrible odor reminds everyone of all those who are buried under the piles of concrete. Hundreds of children were buried under a giant cathedral. Streets are barely passable. My colleagues and I came up with a supply list and went to the UN warehouse to locate the needed supplies. Two hundred people each day walk into the vestibule of the local church where a clinic has been set up. The doctors with us are from Singapore and they are treating nasty wounds, infected and gangrenous. At the UN warehouse, we were able to get a full load of medical supplies for both the clinic in Carrefour and the hospital in Cap Hatien. We also ran into a unit of the 82nd Airborne. The captain was very interested in what we were doing and brought us over to his command post at the airport. The Colonel gave us access to as much food and water as we could carry, and gave us a captain to escort us, with open doors, at the UN compound. This was huge, because we have been trying for days to get anything to hand out to people. It has been total chaos with no supplies available! We gained access to key people in the UN and a room of U.S. Army Majors and Colonels. We are trying to get an army helicopter to transport the medical supplies to Cap Haitien, put a requisition in for it, but one was not available today."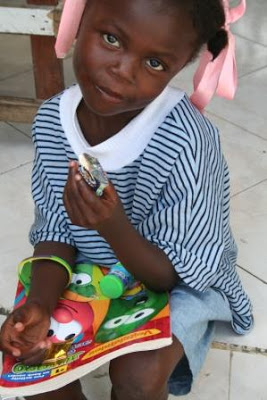 "The day began with a bang…actually a shake, which we learned later was a 6.1 magnitude earthquake. The psychological impact on this people cannot be overestimated. Streets are full of households that will wait a long time before entering a structure again. We are in a house that withstood the first earthquake with little to no damage. Yet even with that assurance, many of the 70+ people in the house and compound went running when the ground started moving. Amazingly and gloriously, voices began singing praise songs soon after the early morning quake. We heard many stories today of people who are turning to Christ in the midst of this. A mission field opens in the wake of crisis." That's from an email Jim Esson sent to his wife, Karen, just blocks from where, "we regularly walk by one school where sixty children still lie crushed beneath the rubble. The smell of decay and open sewage is everywhere in this poor area." Jim and his team are working in Haiti alongside workers from the UN and Samaritan's Purse.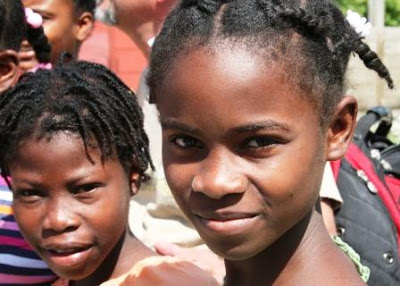 "We then headed west to areas we had not yet seen, closer to the epicenter. The town of Leogagne was severely damaged. A four-story school was flattened. The pastor's church and home were destroyed there. About 60 people are living on the church grounds. We were able to provide food and water for those people. It's just a drop in the bucket, but great to get relief into people's hands. At our last stop in Gressier, we saw fault lines across and running down the road. This is where the property for the new orphanage is located. There was a six-inch drop along the fault line. This town and rural area around it has 50,000 people with little or no aid. We met the mayor tonight and will see him tomorrow morning to look at locations for another clinic. They have had almost no medical care."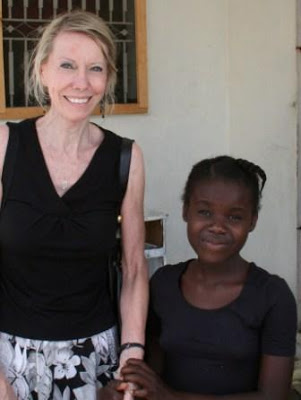 Jim Esson is a contractor who heads up building projects for lots of non-profit, usually Christian organizations. I met Karen Esson at our church in Pensacola and started going to her house once or twice a week to help with their support newsletter and whatever else needed to be done. I'd just been laid off from my job at the local paper, so getting to devote my time and efforts in a tiny way to the really interesting, difficult and very cool projects the Essons do could not have been more perfectly timed. I got to see first-hand how hard they work, how they trust God through very difficult circumstances, and how God has been faithful to them.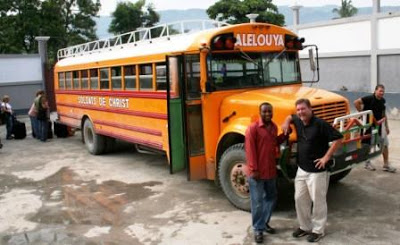 Two years ago the Essons met Aaron Nelson with Shepherd's House Ministries. He has a heart for the orphans of Haiti because he used to be one. He asked the Essons to build the Shepherd's House orphanage in Gressier, near the capital, but many of the orphans now live in the southwest Haitian port Les Cayes (the name was derived from Aus Cayes, which is Haitian Creole for 'OK'). Nearby missions welcome the orphanage as somewhere to deposit all the children left on their doorstep each year. Les Cayes is removed from Port-au-Prince, protecting them from the political turmoil but now also keeping out the people with the desire and resources to help in the earthquake aftermath. More than a week after the earthquake, Jim Esson and a small team were able to get to the Haitian capital, but still couldn't get through to Les Cayes.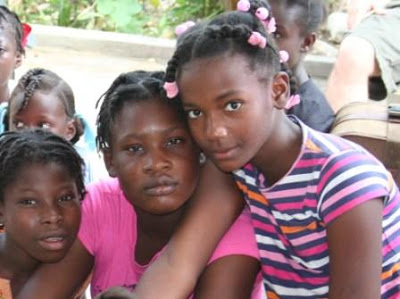 May 2009 marks the Essons' last visit to the orphanage. They were scheduled to return for more work in February–just weeks away. Karen said after the initial shock of the news her mind flew to the orphans, but thankfully none of the 15 children currently there were even injured. They have to start over on the orphanage—leveled—and for the moment they're all stuffed into the orphanage founder's sister's house. Only the wall guarding the compound remains in place, but at least there is that for protection against looters. Jim must now assess the cost of rebuilding and somehow get supplies. The number of orphans in the country has multiplied exponentially so even more buildings will be needed than before; now they're looking at two buildings to house 200 orphans. The team is working through the aftershocks and general fear and uncertainty, trying to move forward even as they see their prior efforts demolished in front of them.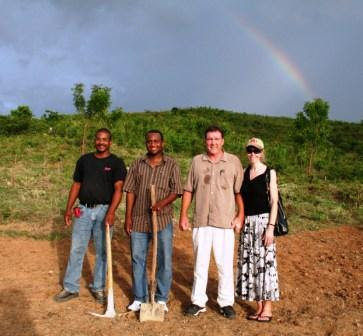 But their work is not fruitless. When they first broke ground on the orphanage, a rainbow appeared above them. In the midst of discouragement and much hopelessness, they are persevering. While we change the channel from the earthquake coverage to the Olympics, the Essons will continue to raise money and ferry supplies and building materials to orphans who have lost everything…again. Karen sent all–ALL–the cash they have with Jim as he boarded a plane to assist with the relief. Jim finished his email by saying, "So much is needed, and we are asking our Lord for teams to be raised, for leaders to come work and for the Spirit to move on the hearts of his people."
Check out the
Esson's website
. Please make a note of the top right corner button that says, "Financial Contributions." You can give to any number or organizations and have no idea where your money is going. See these photos? THAT is where these donations are going. That's where MINE's going. And while it might not be headline news to us anymore, I bet it still is for them.