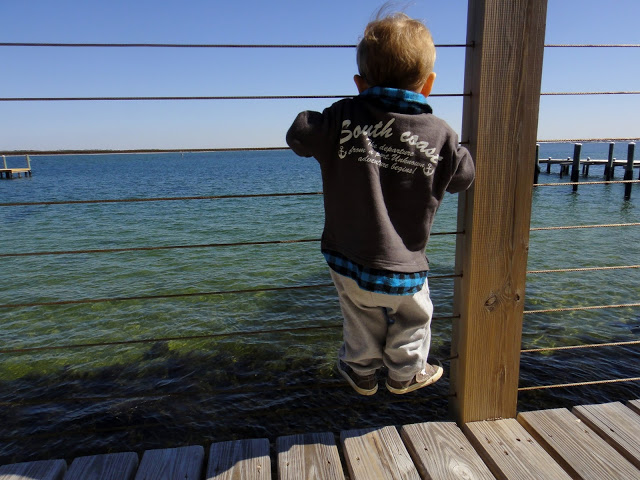 Captain Goodbaby, ready to sail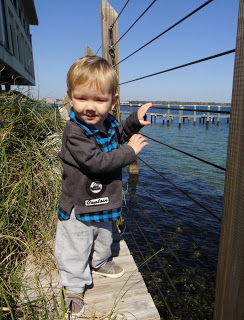 Chinese New Year, Mardis Gras, and Valentine's Day were within days of each other this week (Forgot to post this three weeks ago). Confusing. When they're spaced out a little more I like to celebrate each, even if that only means drinking Asian/New Orleans beer, or eating a king cake, or whatever. Our Valentine tradition is that I made dinner on the day, and we go out for brunch or dinner the following weekend. Chris always gets me flowers and chocolates; I like to make him an elementary school style valentine. This year Isaac and I got clever and made them flat so we could hang them all on the fridge = look, we decorated for Valentine's Day!
Anywho, we had a tasty brunch at Pensacola Beach's Grand Marlin to celebrate…everything!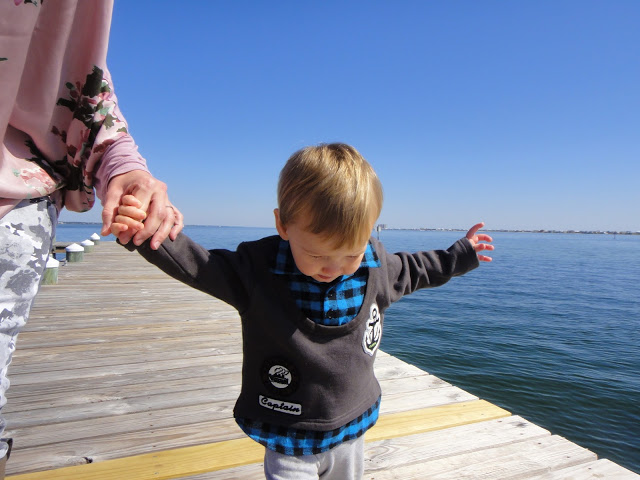 Hold mama's hand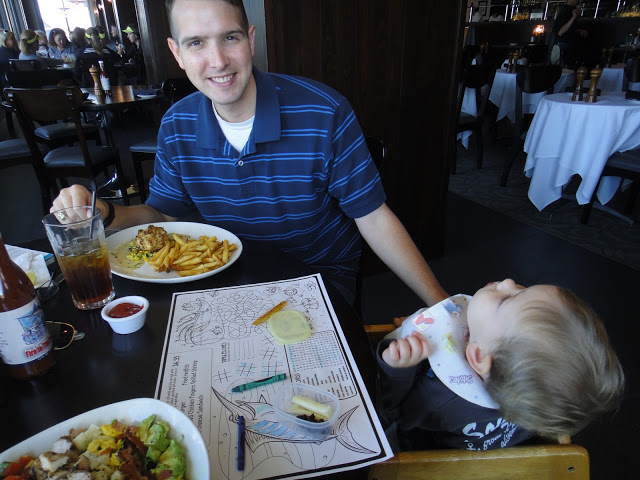 Crab cakes and Jamaican cobb salad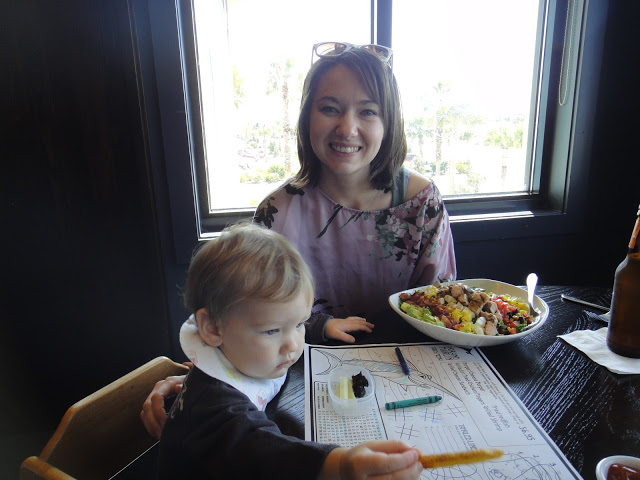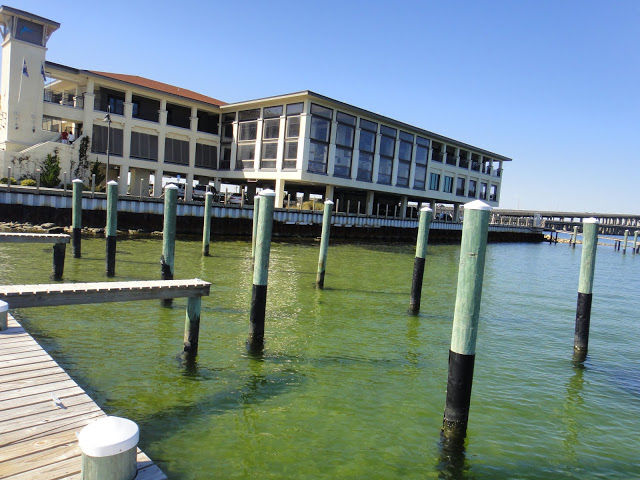 Boat up to the Grand Marlin for lunch like we did (not).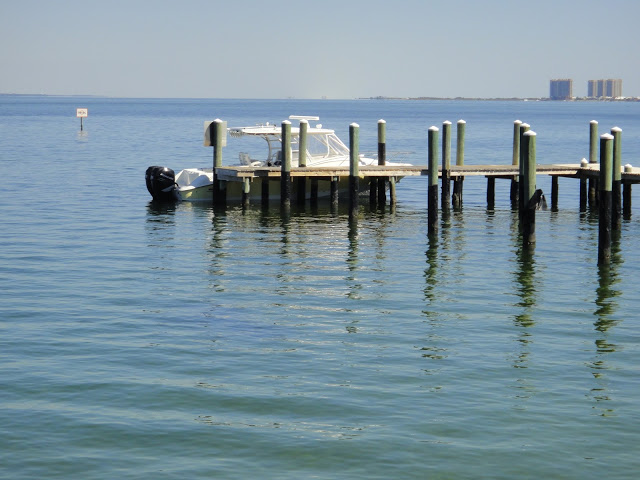 But somebody else did.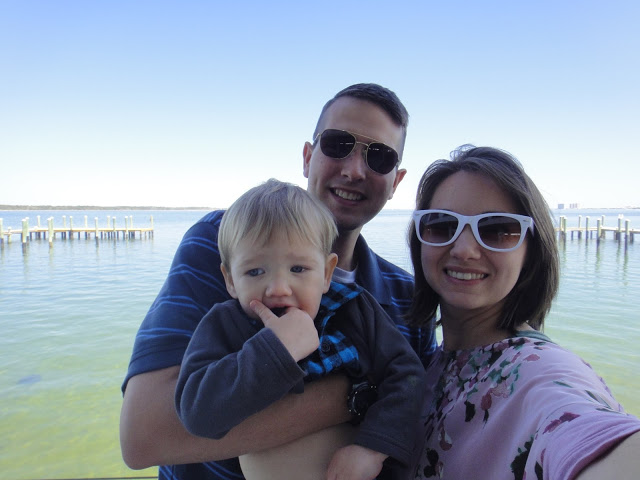 Happy Chinese Valentine's Gras!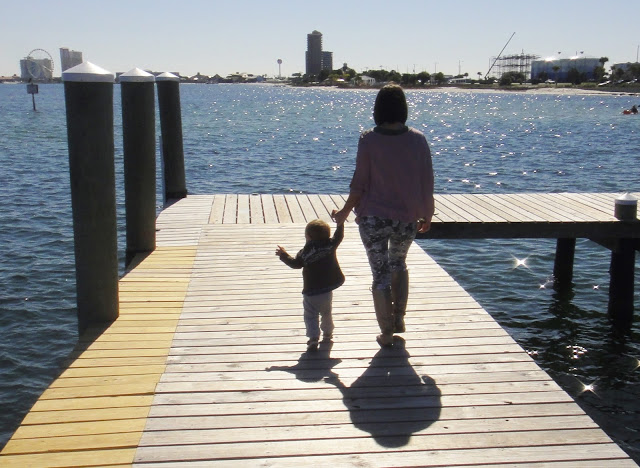 Nap time.