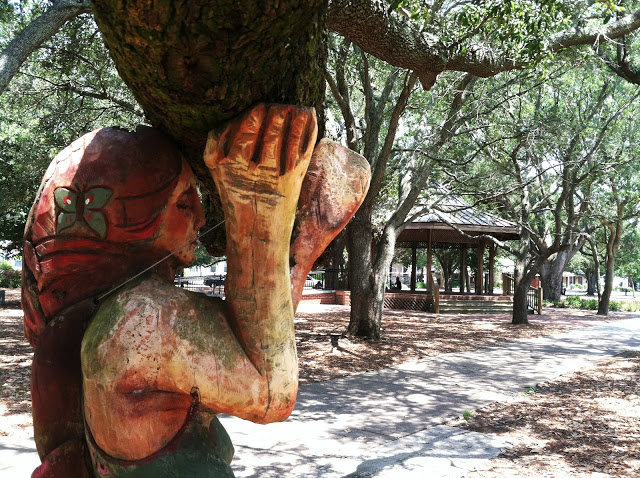 Pensacola's Seville Square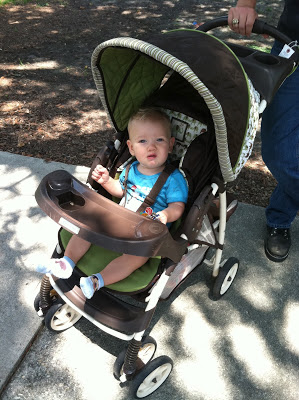 Much better, thanks.
It's not like Captain Goodbaby and I go kayaking, snorkeling or sea cliff climbing in the best of times, but even for us the last few weeks have been looooooooooooooooooooooooow on the Outing Frequency Meter.
Pre-baby I had to be strict and vigilant in order to have one day home each week to take care of writing assignments, housekeeping, bill-paying, etc. Now it's rather the other way around. The month of July—between the stomach bug, strep throat, and living 30 minutes from ANYWHERE—revealed a whole new level of stir-crazy.
Then finally, we were better! Chris and I packed up Captain Goodbaby and popped downtown to Seville Square. Live oaks, Spanish moss, gazebos and swings, a salty sea breeze—I love the South!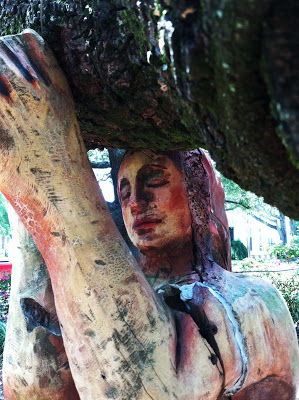 Hello, again.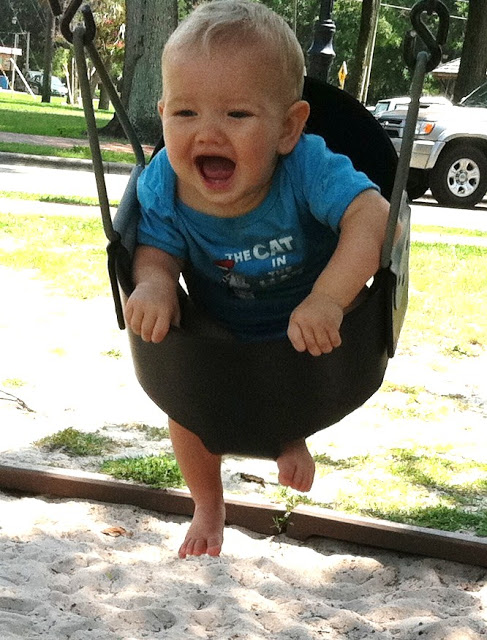 Wahoooooooo!
Just off Seville Square is the Pensacola Bay Brewery (225 E. Zaragoza St.). We've been wanting to come here since we enjoyed their Sawgrass Wheat and Riptide Amber brews out at Surf Burger on the beach.
This time we sampled the Blackbeard Stout, then ordered a Deluna Extra Pale Ale and Lighthouse Porter. Isaac smiled at the guitarist, someone's friendly puppy, and everyone who looked his way. Beer is brewed on site, and they offer tours on Friday and Saturday afternoons.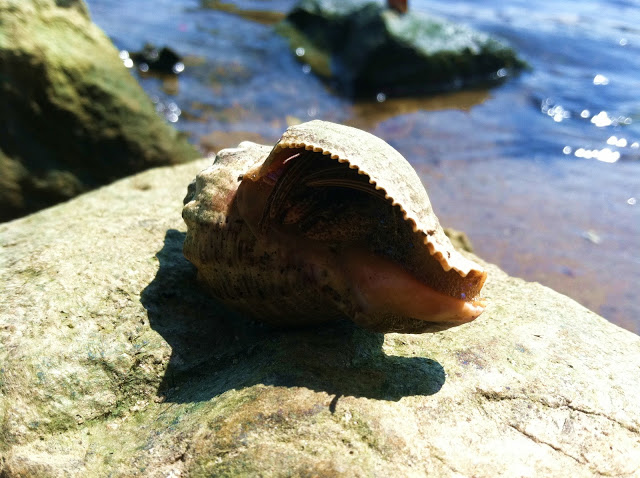 Eat at your own risk.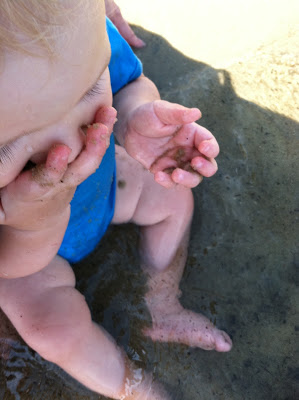 Hernando de Soto's 1539 exploration of Florida brought Spaniards to Pensacola Bay/Seville Square. The hermit crabs were waiting. Dozens and dozens of sizable shells, all housing peeping little critters, perched atop rocks along the bay, clung to tufts of sawgrass, and nestled in the sandy shadows of rustling palm branches. A veritable army of crabs snoozed at the ready, waiting for some intruder. But all their preparations could not protect them from Captain Goodbaby, who tried to eat one.
"No! It's yucky."
"Wrong, mom! It's delicious. Salty!"
But back to the explorers:
"I found an Indian village called Achuse in a large bay by the sea, where I stopped and traded. I captured one Indian trader and plan to take him back to our winter encampment at the Apalachee village of Anhayca. There, he will be presented to Hernando de Soto for interrogation."
~ Captain Francisco Maldonado, 28 December 1539, in search of a port for supply ships from Cuba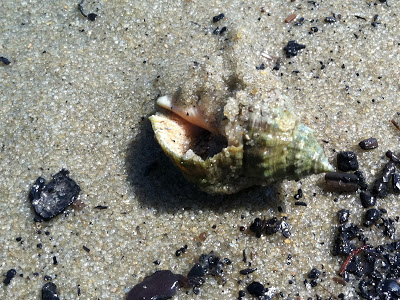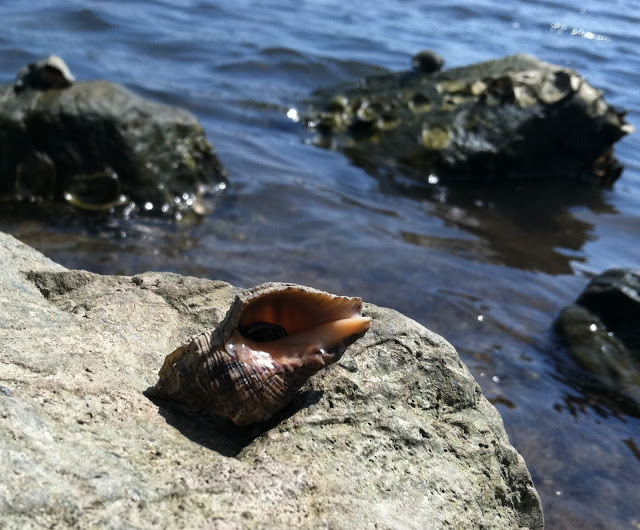 How do they climb up there?
It was a beautiful day, one of very few without thunderstorms this summer, and we had a really nice afternoon. Isaac particularly relished capturing hermit crabs for interrogation. Back home, we had our weekly pizza and wine night while watching the Olympics!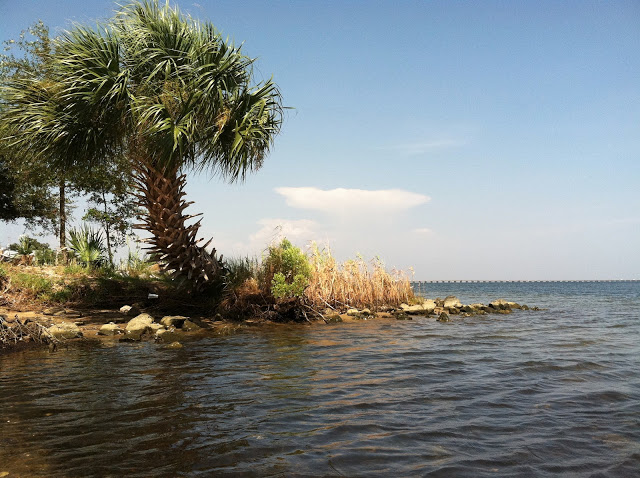 Pensacola Bay