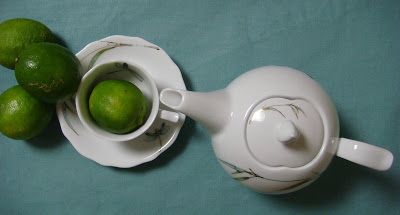 I walked into an antique place—one of those places Luke used to call 'Crafts and Crap'—and thought, "who would collect teacups? Laaaaaaaame." That was a long time ago. I still do not collect tea cups…but as I travel around flea markets and stuff, especially when I'm doing buying for the shop, I can't help but feel sorry for the beautiful mismatched tea pieces that end up all by their lonesome.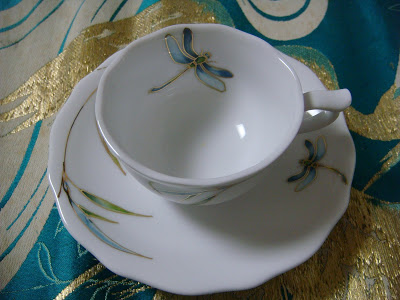 I picked up four navy and gold Oriental Express teacups with saucers in Machida. I found two teal and gold English Carlisle cups at a Japanese estate sale. The gold and silver bamboo ones are my wedding China of course, and I have sixteen. Plus, when shopping with Luke and Amber, I happened on this too-cute-to-pass-up Chinese dragonfly teapot with six matching, scalloped-edged cups, each painted inside and out with dragonflies in different shades of blue against gold and green bamboo.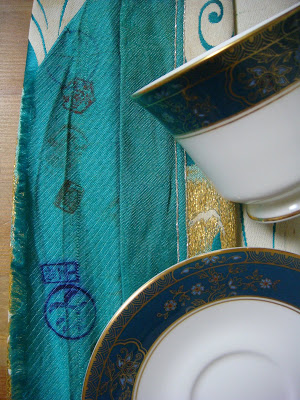 The teapot manages to pull them all together nicely, especially on this aqua and gold obi I found in Yamato. I like the careless grace of a hodgepodge of coordinating teacups—what could be better for a casual, riverside summer tea party?