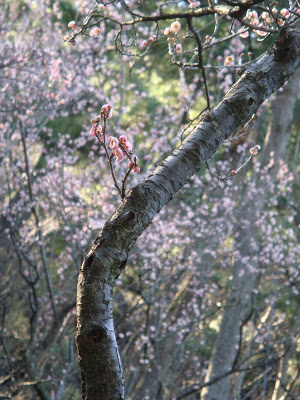 Thank you for joining us today on this early season plum blossom tour! Let's explore Yokohama's Sankeien Garden.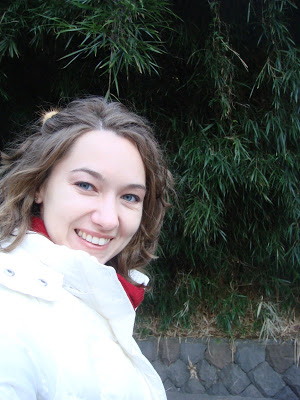 I thought this was the first weekend of the garden's plum blossom festival…turns out that starts next weekend, with koto music on Sundays and everything. Le sigh. Oh well. Little plum blossoms were still starting to peep out everywhere.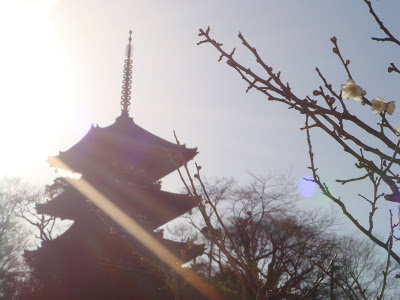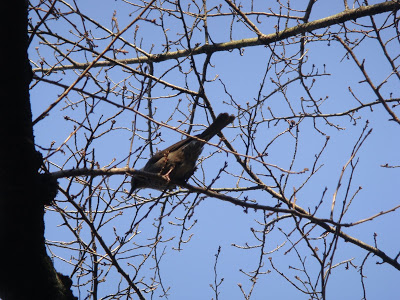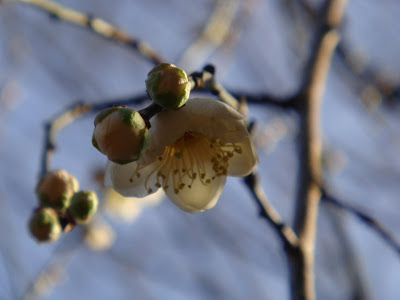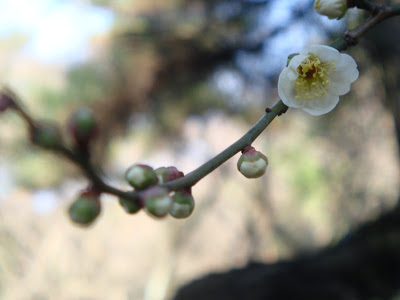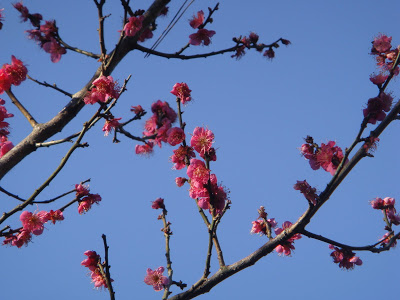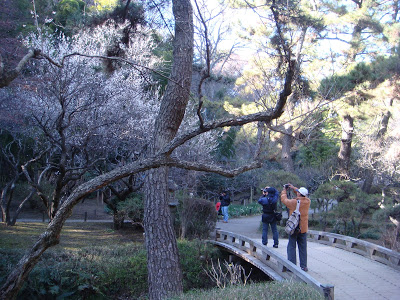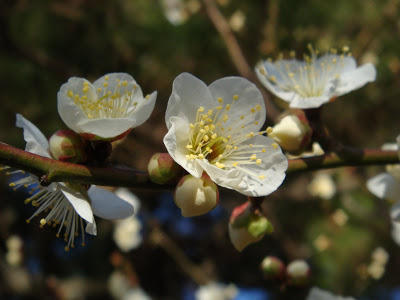 Last time I visited this garden it was
awash in fall colors
. It will be just as beautiful in spring bloom. Chris and I had no problems driving there. If you're coming from our side of town, take Route 16 to the Yokohama-Yokosuka road and branch off on the Bayshore Route, or K3. Follow K3 to the Shinyamashita exit. Turn right under the freeway, cross a little river and take the next left. At the fourth stoplight, take a right. At the second stoplight, take a left. At the sixth stoplight, take another left, and this road (lined with cherry trees) dead ends into the Sankeien Garden parking lot. It's only 600 yen each way in tolls, and at 500 yen to park a car that makes it cheaper than two people taking the train—and takes half the time (just under 50 minutes). Easy!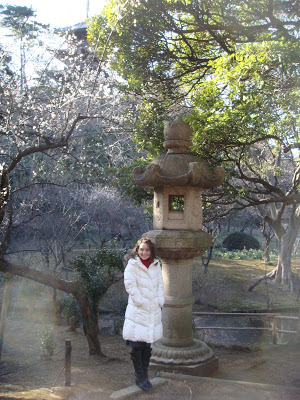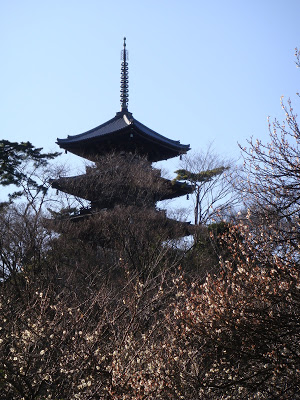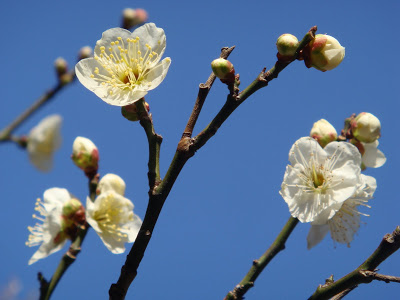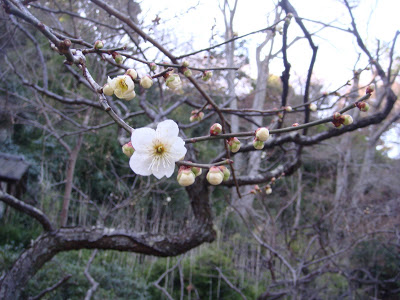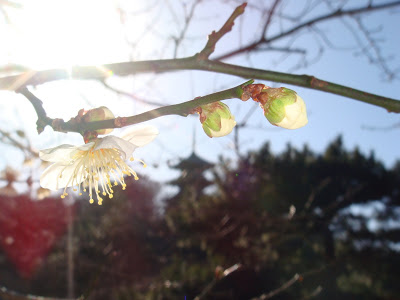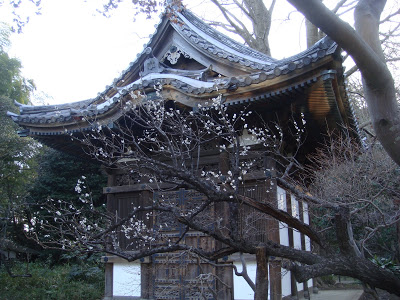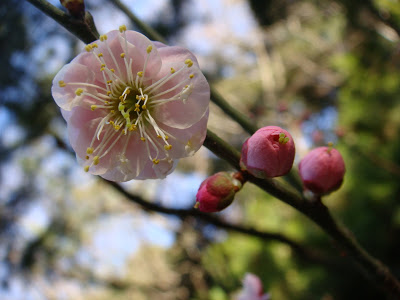 A fun thing about the garden is the memorial hall's tea room. Have a seat and enjoy a calm pond view while sipping some matcha and nibbling little tea cakes with the garden's famous pagoda on them. We liked them so much we bought a box of nine for 600 yen. A nice, warm finish to a beautiful winter plum tour!