This week I was feeling lonely…Lonely Planet, that is. The Lonely Planet Tokyo guidebook is a handy pocket/purse size and has this somewhat intimidating city conveniently broken down into neighborhoods. This is very helpful, because it's difficult to get a good sense of where anything is in Tokyo when all your travel is done below ground and no station map cares to orient itself north. Disorienting doesn't begin to describe Tokyo sometimes. Anywho, my Tokyo Afternoon Tea Club buddy Nancy and I decided to explore the offerings set before us in Ebisu.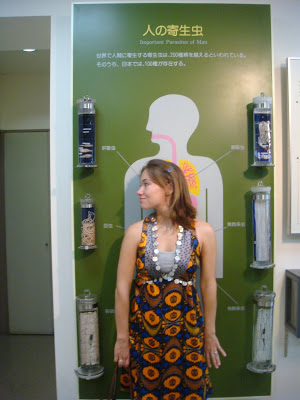 We took the Yamanote line one stop south of Ebisu to Meguro and began our adventure by promptly getting lost. Oh, look, a food and imported wine shop! How convenient, they have samples. The nice shop girls gave us directions to our destination and about 10 minutes later we arrived at
Stop 1: The
Meguro Parasitological Museum
.
"Try to think about parasites without a feeling of fear, and take the time to learn about their wonderful world of the Parasites," boasts the free museum's website. Truthfully, I did not look on the exhibits with fear, but rather nausea.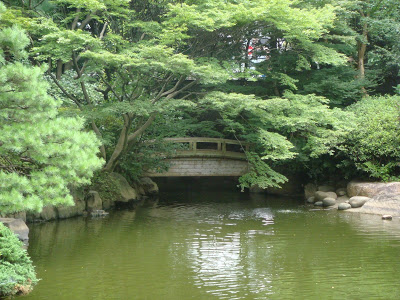 From there we bought some tasty sorbet and ate it in what we thought was
Stop 2:
Tokyo's Institute for Nature Study
, but was in fact only the elaborate
garden of the Tokyo Metropolotan Teien Art Museum
. We looped the Japanese Garden and the Western Garden, then headed to Ebisu proper.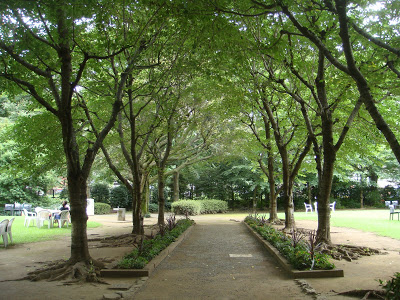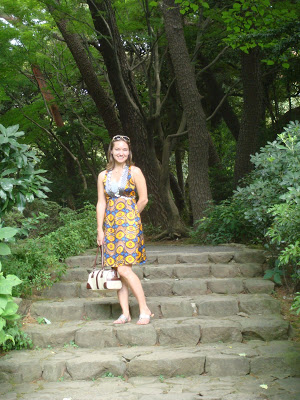 A 15-minute stroll brought us to the
Yebisu Garden Place
, where we had
Stop 3:
sandwiches at a cafe overlooking the plaza and a fountain full of floating planters.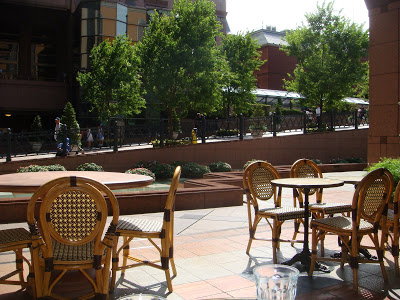 After lunch we planned to treat ourselves to a beer tasting in
Stop 4:
the
Beer Museum Yebisu
Tasting Lounge, but we lucked out—a New Orleans Jazz festival was in full swing!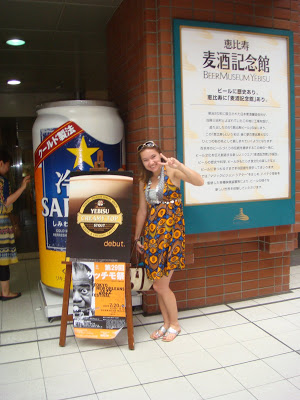 A little bit of East
A little bit of West
And somewhere in between
We'll find home and rest!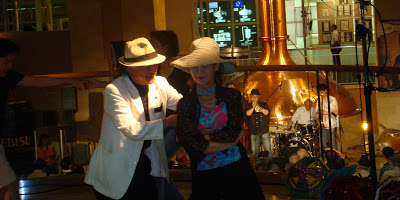 With just a half-hour until closing, we raced across the plaza to our
Stop 5:
Tokyo Metropolitan Museum of Photography
. We wanted to see the "Travel" exhibit featuring Japanese photographers' photos from around Japan. They were all rather old and obvious and I'd hoped for something more modern, but it was still interesting for 30 minutes.
Then we dashed home on the Den-en-Toshi line, stopped at a bakery to get bread for dinner, and called it a night!