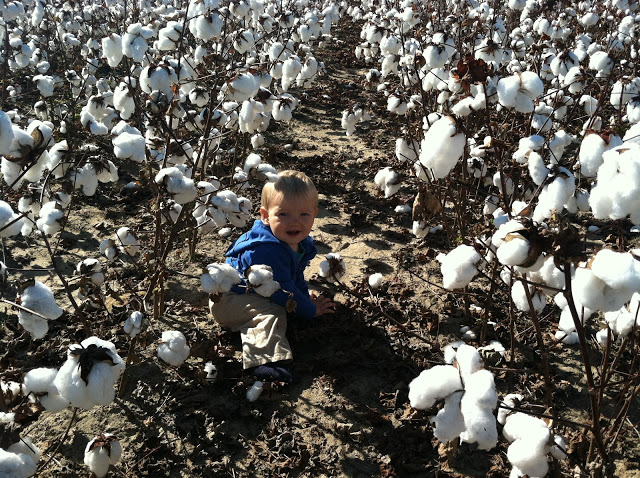 Who you callin' puffball?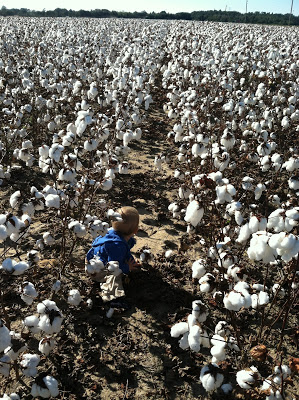 Ever onward, Captain Goodbaby!
Snowy cotton puffs were all that was left of summer's leafy green field. Florida's usually balmy air was dry. Autumn sunshine filtered through clouds of dust kicked up by the gigantic harvesting machine. Wisps of cotton blew around and clung to everything—the field's leftover stubble, the side of the road, Captain Goodbaby.
We parked and walked to the edge of the field to watch the slow demolition of cotton plants. Displaced crickets danced. Two more carloads of kids piled out to watch. I appreciate the slow pace of Pace, where the harvest of a roadside cotton field is a spectator sport.
On the way back to the Picky Pelican we crossed a peanut field. This time I know it was peanuts because the plants were uprooted and all the peanuts were drying in the late afternoon sun. We picked up a clump, brushed off the dirt, and just might try our hand at boiling them, as per the local specialty.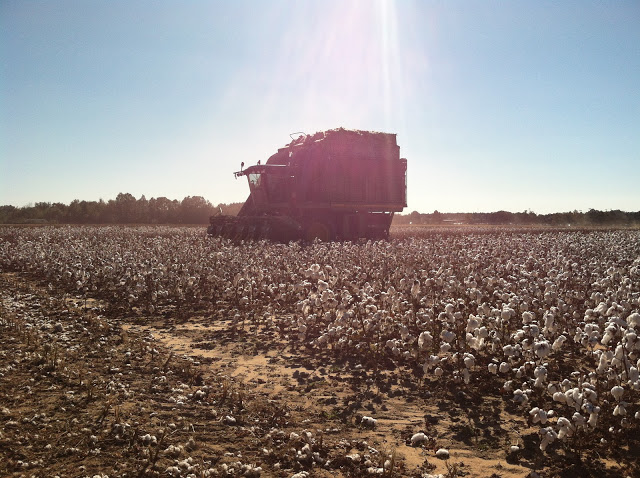 Cotton Picker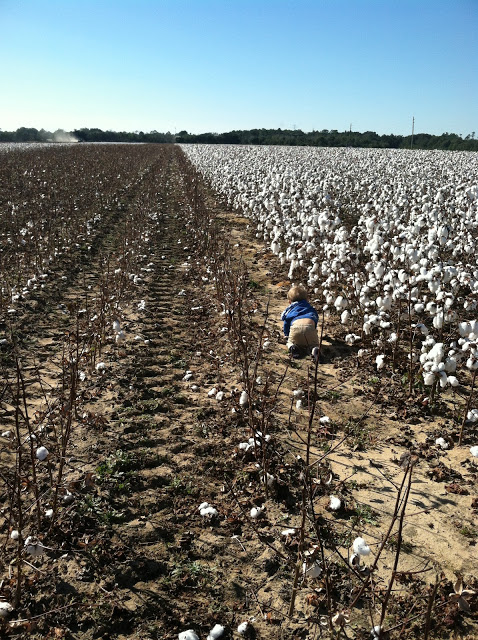 Cotton Crawler