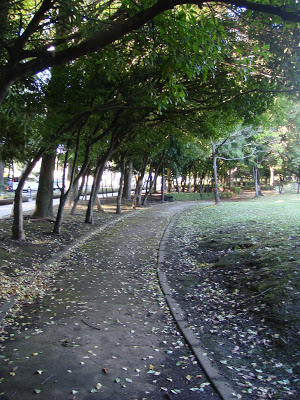 Sunshine!! Yay!! The Scoop and I zipped off to Koryo Park by Atsugi Base's west gate to see if it was fall yet.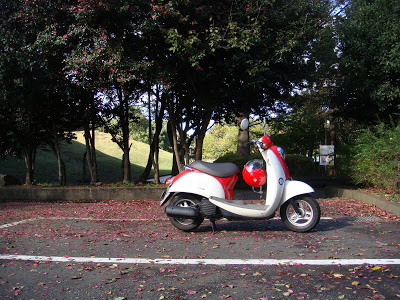 The park was just on the verge. There were some leaves on the ground, but most were hanging out on the trees still. This makes sense. This week will mark our First Japanniversary and when we arrived only the cherry trees were bare. This park will probably be in full fall color in a month, judging from last year's vibrant photos.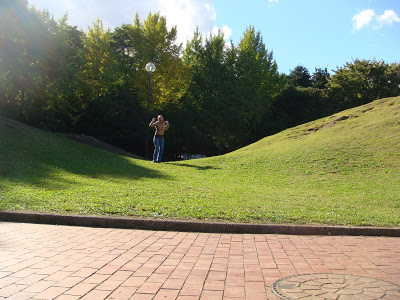 I was trying to get a picture of myself in the air. Then some people walked by. Koryo has two playgrounds, some big man-made hills (??), a rose garden that is at its peak right now, a Japanese garden and koi pond and ample parking. It shares a border with the base right at the west gate.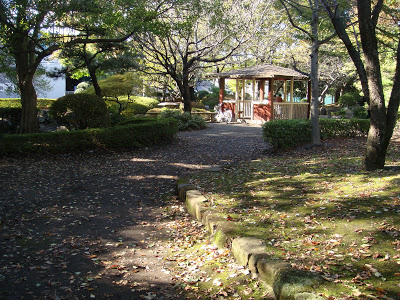 From Koryo I scooted around the south end of Atsugi base, delighted by the warm fall afternoon—such a contrast from the past three days since I've been home! I stopped at the place on the bridge spanning the Hikichigawa where I traditionally document the seasons. Clearly, the cherry trees are having none of this leaf nonsense. Begone, leaves! No fanfare!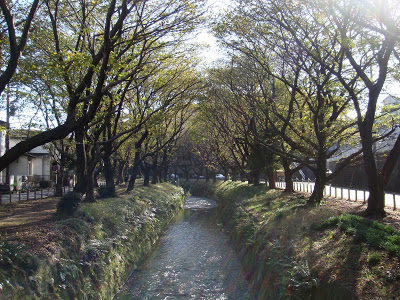 Then I scooted up the hill to Hikichidai Park. If you exit the east gate and take a right at the light by the Mini Stop, then at your next light take a left, as soon as you start to go up the hill you'll see a big blue sign over the road to the right-ish that says, "Hikichidai Park" in Japanese and English with a left arrow. Take a left there and the road will deposit you into the park's parking lot. Easy!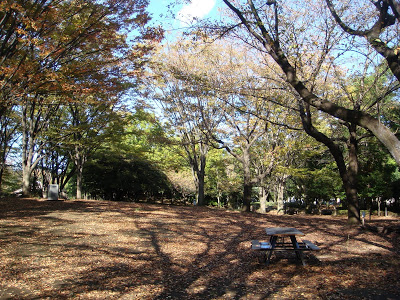 Playgrounds, picnic tables, a Japanese garden, a big fountain—this is a fun park that's always filled with families. And will soon be filled with fall colors, I'm thinking!