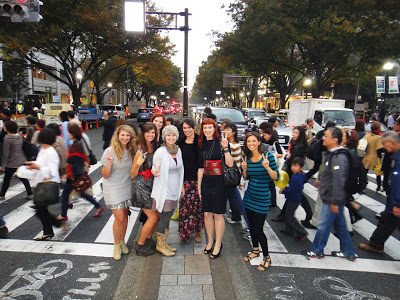 How to spend a final weekend in Japan with friends I will miss a ton? Fortunately Tokyo always delivers: it's Fashion's Night Out Japan 2011!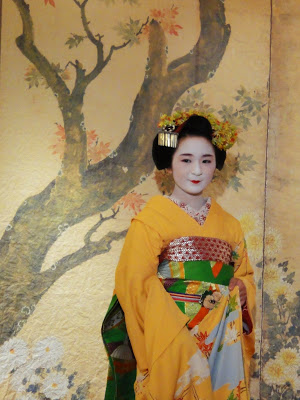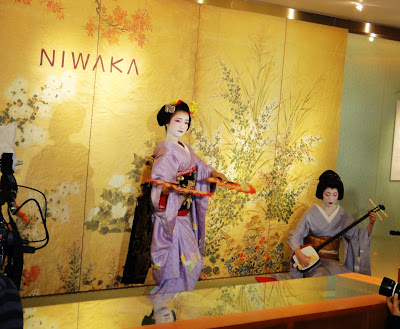 Mary researched this special performance by Kyoto maiko. "One more thing checked off my Japan bucket list!" she said afterwards. The musician sang and played her shamisen while the maiko, who've been practicing two and four years, danced stories about watching Japanese maple leaves flutter to the ground and the changing of the seasons. Chris and I arrived in Japan in the fall; we'll leave in the fall. I'll always associate fall with Japan, so the dances were poignant and perfect!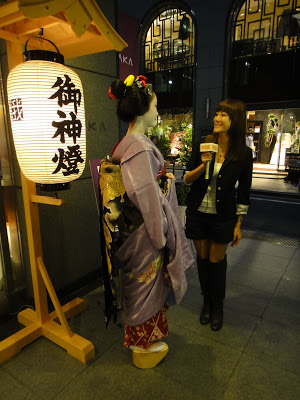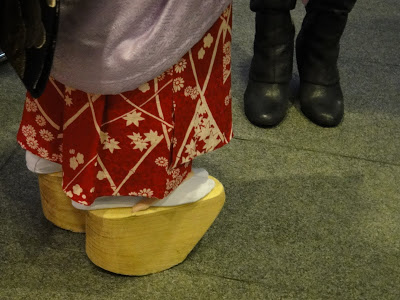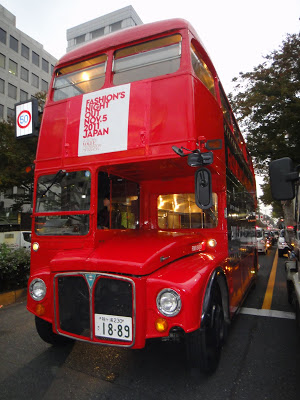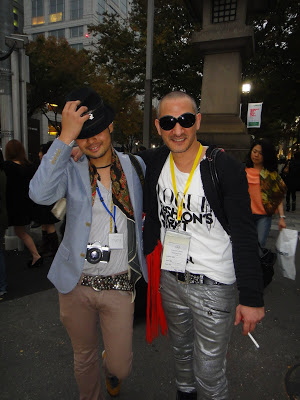 Vogue Brazil asked our group—Lauren, Brittany, Sarah, Leslie, Mary, Rebekah, me—to pose for a photo. Rebekah got lots of compliments on her stunning black and red obi tied traditionally and worn untraditionally with a black knit dress. East meets West—it's so us!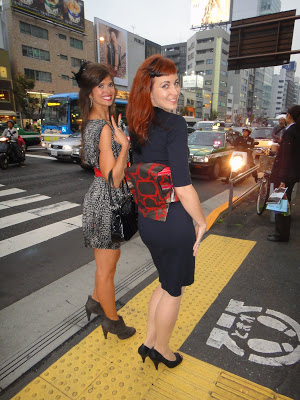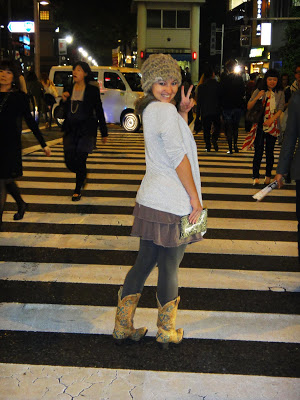 After the maiko performance, we strolled down Omotesando Boulevard to Omotesando Hills to support whatever charity this is supporting by…buying t-shirts and makeup bags. We are doing our part.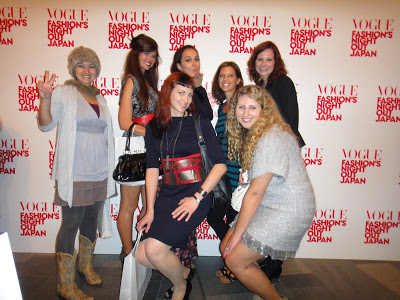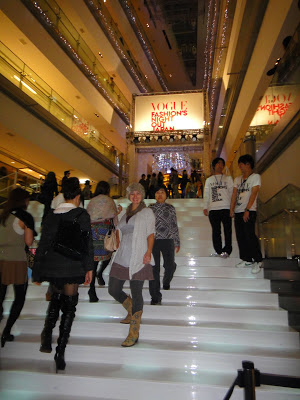 From there we joined the party in Dior and sipped more champagne with our one million best friends.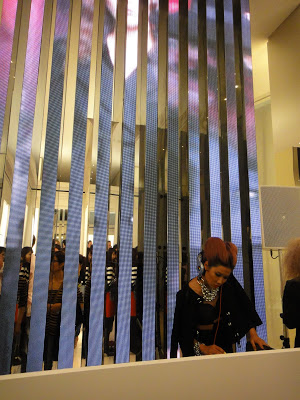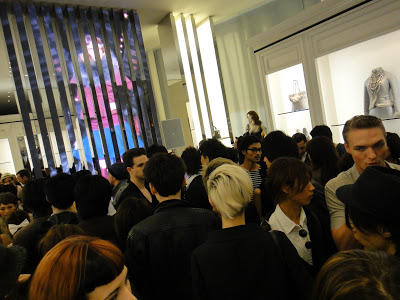 I headed back a little early, but my friends—and the party that is Tokyo—glittered on into the night.