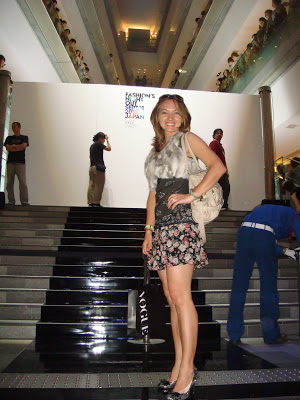 I felt a particular freedom on my birthday this year that I haven't felt the last nine years. In 2001, birthday celebrations and festivities disappeared behind the billowing cloud of black smoke roiling out of New York City's Twin Towers. I figured I'd never feel like celebrating my birthday again. Or even if I did, any birthday party chatter would turn the way of conversations about birth dates: "When's your birthday?" "September 11." "Ooooooooooooh…that stinks." Yes. Until this year.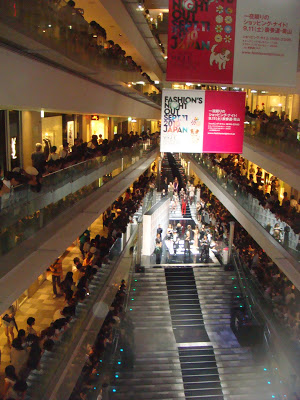 Attending Fashion's Night Out in Tokyo (A Global VOGUE Celebration of Fashion) this year on September 11 separated and unified some of those issues. Yay—we're celebrating fashion, fall, and my birthday in the biggest, most fashion-forward metropolis in the world!! But at the same time we're participating in an international event that sends proceeds from the Fashion's Night Out Japan totes and tees to a New York City charity (I think). In this (shallow, consumerist) way, we refuse to ignore the loss of life and national shock of that day nine years ago.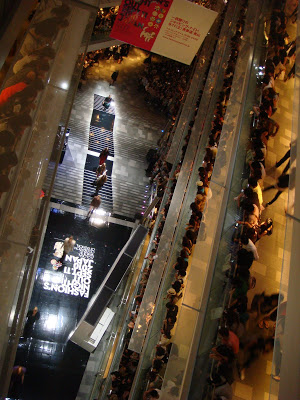 Plus I now have a fun bag and tee designed by Takashi Murakami to remind me of this evening sipping free birthday champagne with friends in Tokyo! What a fun birthday!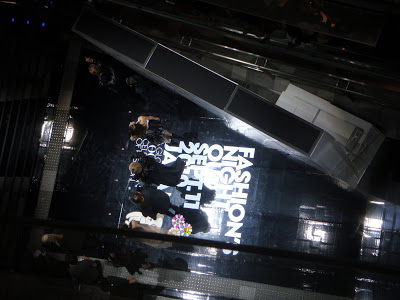 We watched the evening's opening ceremony at Omotesando Hills. It was crawling with celebrities—models, singers and actors—but they were all Japanese and we didn't recognise anyone.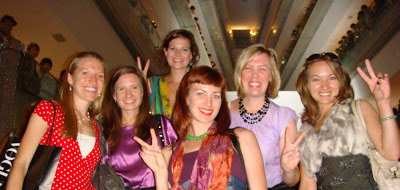 Everywhere we went high-end retailers were handing us champagne, gourmet marshmallows, herbal tea that smelled like Thailand—even complimenting us: "You all look amazing!" said a girl at Ralph Lauren as we breezed by in a line of colorful dresses.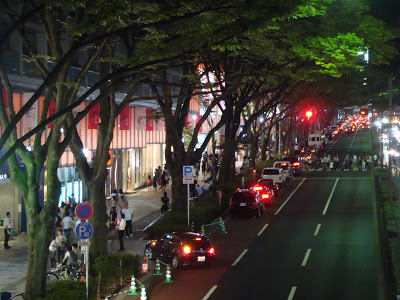 Later a Scottish guy tailed us down the street. "Where are you from?" he kept asking. Finally we told him to guess. "France? Hungary? Estonia? Russia?" No, no, no, no. "Italy? Spain?" No, no. I told him we were from somewhere that spoke English (obviously). He said, "Well, you're not from Australia…not from the United States…." Rebekah chimed in, "I don't think we said that…." "No, no, not the States," he told us again. "You lost your friend," I pointed out. Rebekah said, "He's back there in Louis Vuitton." "Oh! Well, see you then!" he scampered off.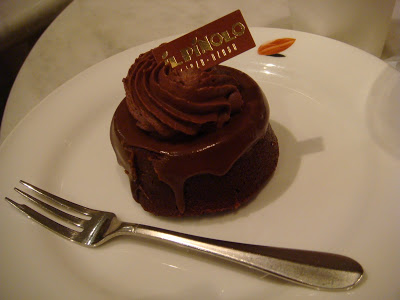 We stopped at il Pinolo next to Burberry for some birthday cake and stayed awhile to listen to the band Click.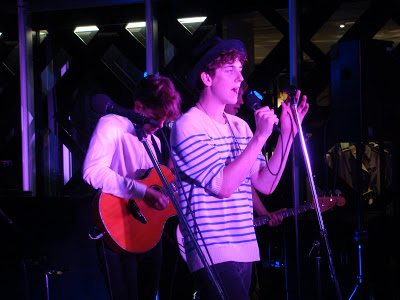 I like: 1. Tokyo, 2. Gallery Night-type events, 3. planning fall outfits, 4. browsing high-end lines and putting together similar outfits with items already in my closet. The only thing new in my outfit for tonight was the fur vest I bought last weekend in Yokohama. And I know exactly what I'll be wearing this fall: olive, aubergine, rust, olive, gold, navy, olive, my leather safari vest, suede camel skirt, tea-length olive skirt, camel leather jacket, dark brown bomber jacket, fur-covered boots, fur vest, brown safari shorts (over tights), khaki booties, military-style jackets, a navy angora beret, fur coat, Russian Red lipstick.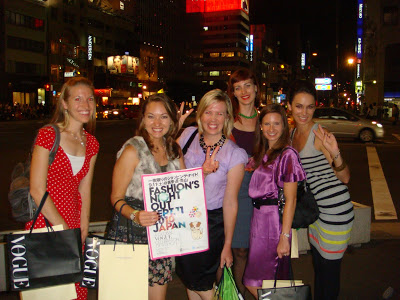 After walking most of the length of Omotesando Dori we called it a night and caught a late train. What a way to spend a birthday with super-fun friends!!