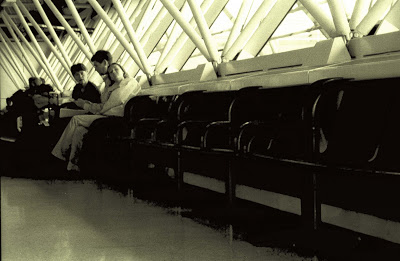 This weather and I have a special something. Seriously. That seems to be the weather for adventures and one thing most major cities have in common, regardless of the time of year I visit:
Paris in May: 50 degrees. Raining.
Moscow in August: 50 degrees. Raining.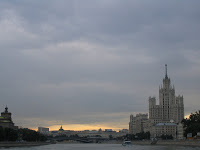 London in May: 50 degrees. Raining.
New York in October: 50 degrees. Raining.
Ireland in June: 50 degrees. Raining.
Barcelona in May: 50 degrees. Raining.
San Francisco in July: 50 degrees. Raining.
Munich in September: 50 degrees. Raining.
Houston in January: 50 degrees. Raining.
Tokyo in March: 50 degrees. Raining.
It's like that song that I love that Chris hates in "Les Miserables" sung by the scrappy girl I identify with (On My Own):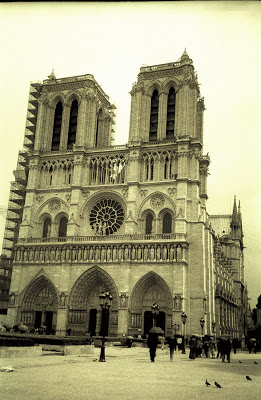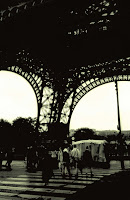 "On my own
Pretending he's beside me
All alone I walk with him till morning
Without him I feel his arms around me
And when I lose my way I close my eyes
And he has found me
In the rain the pavement shines like silver
All the lights are misty in the river
In the darkness the trees are full of starlight
And all I see is him and me forever and forever"
Right so that's 50 degrees and raining for me. 🙂 So on to today. As per tradition, on the first day of the month I go to Machida and buy stuff at the shrine sale. Last night I slept poorly and wanted to go home after Bible study and go to sleep, not haul off and paw through stuff and have to lug it home, but Chris seemed all excited about my going, plus I had some work stuff I needed to do somewhere over there, so I decided to go anyway.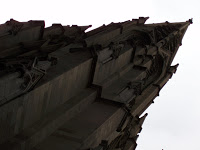 My Bible study just finished a Beth Moore study on the book of Esther and I was bummed that it was over, plus bummed about the weather not being warmer yet, plus bummed about Chris. One of the things mentioned in the study was that maybe we're overdependent on people for comfort and attention and that's backwards because no one's perfect—only Christ can satisfy our need for attention, comfort, etc. So anywho, I'm thinking, "What?! Sure, maybe, but if you're going to give me a speech about how God's going to give me all the comfort and attention I want, I'm not really seeing that, because I've been bummed for days." Then I tried to push my skepticism aside and offered Christ a chance to break the restlessness/blahs/fidgetyness hanging overhead like a constant cloud layer. Good luck.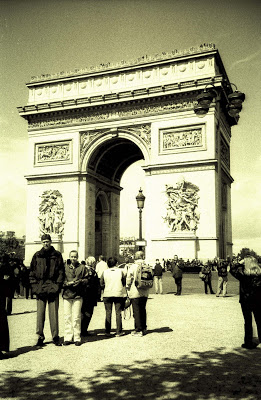 So here's what happened. Off to the shrine sale—I was tired and uninterested in shopping or spending money. Then I saw a Hina doll, or Girls Day doll, I wanted to get my sister in law since her birthday falls on that holiday and I'd told her I was going to get her one then never saw them again. And here it was at an excellent price.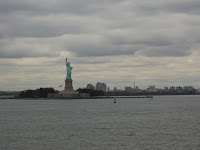 I briefly glanced at a plate as the sale was wrapping up and the vendor came over to me and said he didn't want to move those plates again, so he'd give me the set of five for the price of one, which was a low price anyway. Sounds like a swindle, right? Wrong!! Five plates for $1-ish! Score! Then I saw a completely unique obi in cream with flowers embroidered down the middle for super-cheap, and the lady knocked an extra 20% off for no reason. Nothing like a few bargains to cheer me up. But that's not comfort yet. So I did some more shopping and found the Japanese parasols I wanted to get for my nieces and nephews at a fifth of the price I've seen them other places. Now I'm tired and hungry and haven't eaten and my feet are wet and it's started to rain and I left my raincoat at home and forgot my umbrella. I quickly prayed I'd be able to find the bookstore recommended as somewhere I could find an Ikebana book. Nothing makes you feel more illiterate than a bookstore where you can't read anything, not even in the kids section, eh?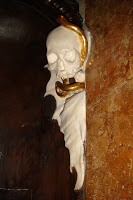 I'm looking at shelf after shelf after shelf of identical-looking books before I spot a shelf of coffee table-ish books. One says, "What Water Says to Us." Another is about spring bulbs. Cats of the Greek Isles. Motorcycles. I selected a single book from the masses and prayed I'd somehow find an Ikebana book so I could leave. I opened the one in my hands. It was an Ikebana book. On sale more than 50% off. Whaaaaaaat? I checked the book to its left: Islands of the South Pacific. The book to the right: the Emperor's marriage celebration. I checked the rest of the case. Not another Ikebana book. What are the odds of walking into an enormous bookstore and having the very first book off the shelf be exactly what you're looking for when you can't read anything?? The main premise of Esther revolves on the quote, "Who knows but that you have come to power for such a time as this?" I have a little trouble applying that—"who knows, but that you were brought to Japan for such a time as to sit around in your house and take yourself on field trips?"—doesn't quite have the same oomph. We've discussed that God didn't forget where we ended up. This isn't a surprise or accident, and its easier to see purpose in hindsight,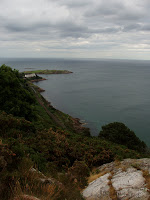 when at the time it feels like 'stabbing in the dark,' as Beth Moore said. I guess today for the first time I didn't just know but also felt certain that God knew exactly where I was: eighth floor, Book Off, Machida, Japan. He hasn't lost me, even when I feel like I'm losing myself. He continued to prove this as I went a few train stations down to see about the work thing, got lost, got rained on, bought an umbrella only to have the rain stop, ask directions, ask directions again, find the way, pray for confidence and success and find it. It was a small thing, but lots of factors: what if I can't find the place? What if we can't communicate, just like I can't communicate with anybody ever? What if they do understand but think I'm ridiculous and tell me to leave? In the end, I suppose if feeling stupid and ridiculous is the worst thing that happens, that's pretty good. But still. Today, I felt the opposite. A reversal of destiny.