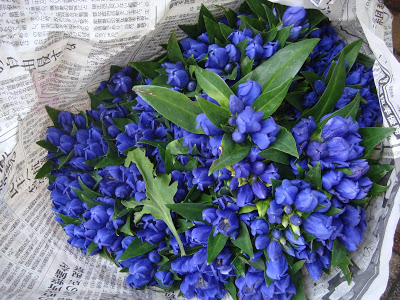 My friend Jill invited me to the Oak City Mall flower market Wednesday morning. We both got tons of flowers to decorate our homes for our returning husbands!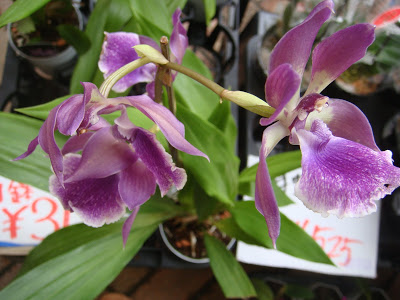 There are some flower shops down the street from my house, but a whole market sounded too good to miss. And the prices were better, too! I got stargazer lilies, orchids stems, a tiny potted orchid and those top blue flowers for about $17 USD.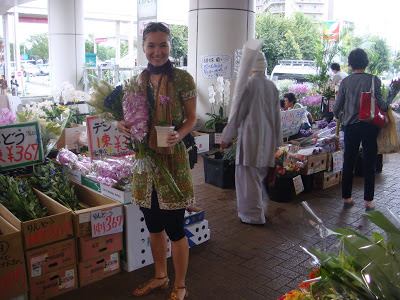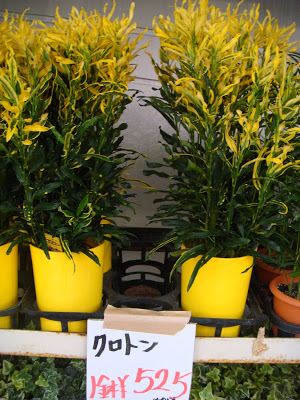 Back home I got to work and made three big and three small arrangements.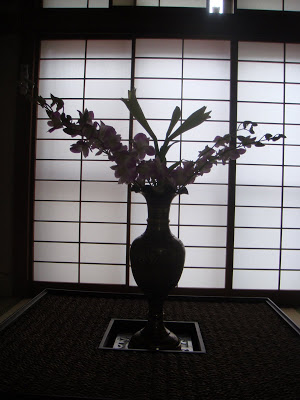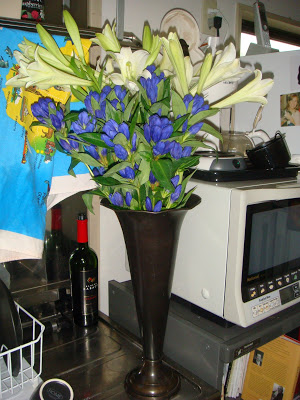 The whole upstairs of our house—cleaner than it's ever been—smells like lilies. I put three arrangements in the bedroom, complete with orchids on the pillows. The Mandarin Oriental Singapore did a great job feeling inviting and restful, so I tried to recreate that with the bouquets, slippers and pillow adornment. Speaking of hotels, I ran out of body wash the other day and discovered the true extent of my collection of hotel toiletries (neatly organized in the linen cabinet). It is extensive. As in, I have toothbrushes (complete with tiny tubes of toothpaste), shower caps, sewing kits, lotion, shampoo, conditioner, tiny soaps and body wash from Ireland, Spain, China, Morocco, Singapore, Australia, Japan, Texas…and I only take the ones that smell good! Hannie, if you guys come for Christmas break I'll make you another toiletry basket!