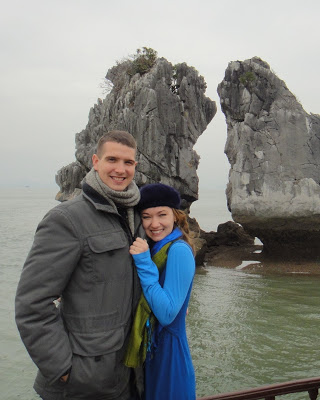 Ha Long Bay, Vietnam, January 2011
Should auld acquaintance be forgot
And never brought to mind?
Should auld acquaintance be forgot
And auld lang syne?
For auld lang syne my friends,
For auld lang syne,
We'll take a cup of kindness yet,
For auld lang syne.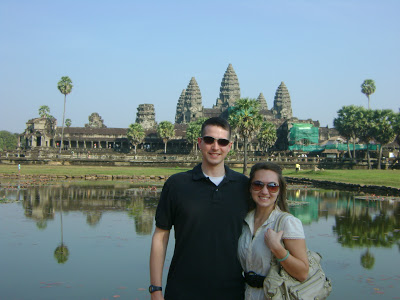 Angkor Wat, Cambodia, New Year's Day 2011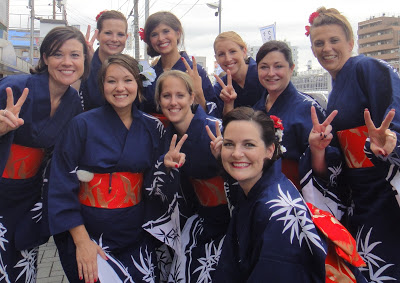 Warlord Ladies at the Yamato Awa Odori Festival, Japan, July 2011

We two have paddled in the stream
From morning sun til dine,
But seas between us broad have roared
Since auld lang syne.


For auld lang syne my friends,
For auld lang syne,
We'll take a cup of kindness yet,
For auld lang syne.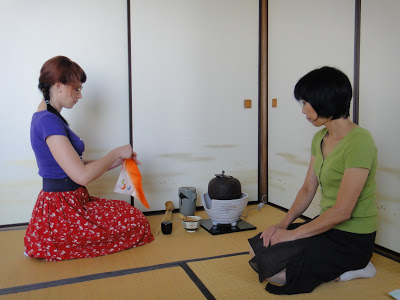 Rebekah and Sumie-sensei at Tea Ceremony Lessons, Japan, 2011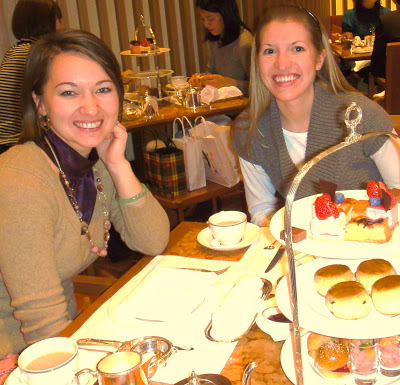 Nicole and me at The Peninsula Hotel, Japan, March 2011
And there's a hand my trusty friend,
And give us a hand o' thine!
We'll take a right goodwill draught
For auld lang syne.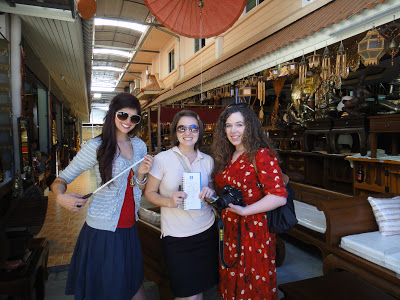 Brittany, me and Elaine on our Ichiban Collectibles buy trip, Chiang Mai, Thailand, March 2011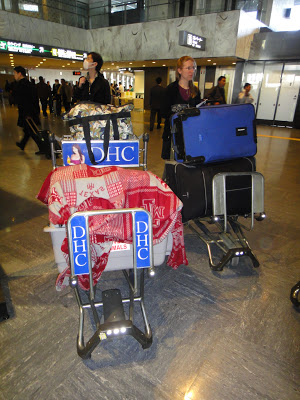 Evacuating Japan with Nicole at Narita Airport, Japan, March 2011
This was more or less what this year's Japanniversary post was going to be about, but now that we're back in the States I guess it makes more sense for the Year in Review post to fall at…you know…the New Year.
Early in 2011 I told my parents, "Living in Japan has been really cool, but we do not have a 'normal.' Chris is always gone or about to leave, or there's some emergency at work at they're working crazy hours. I never thought I'd say this, but I'm starting to fantasize about moving back to the States, having a baby in a stroller, and living in a house with counter space and a Kitchenaid mixer with a pasta attachment." My dad laughed, "If I didn't hear you saying this I wouldn't have believed it!"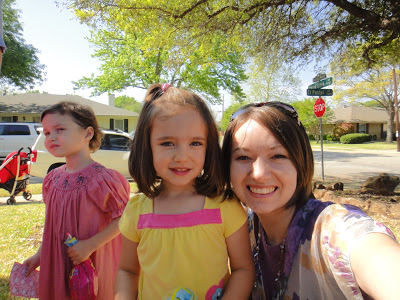 Carsen's 5th Birthday Party, Dallas, Texas, April 2011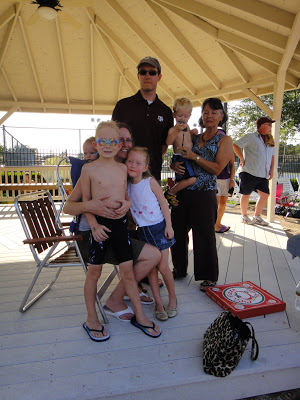 Luke, Amber and kiddos plus Grandma in Katy, Texas, June 2011
And that was at the beginning of the year, before being detained on an ex-Marine base in Vietnam; before we found out we were expecting a bean; before Chris became NATOPS officer and stayed at work around the clock; before flying to Chiang Mai for work; before Japan's horrifying earthquake, tsunami and radiation disaster; before evacuating with the cats as nuclear radiation reports and rumors climbed and everyone worried whether further leaks could put the Bean in danger; before a surprise three-month evacu-cation in the Crowded House (with its five other house guests throughout the summer, not including my parents, who live there) in Texas without my husband and with our wills and important documents; before Chris and his squadron relocated to do search and rescue in the disaster zone;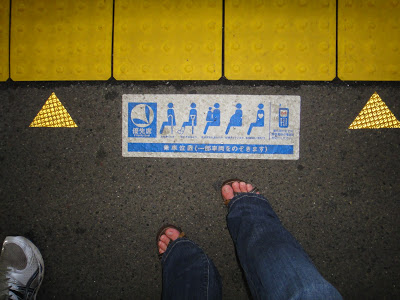 Pregnant Lady Riding the Train, Japan, September 2011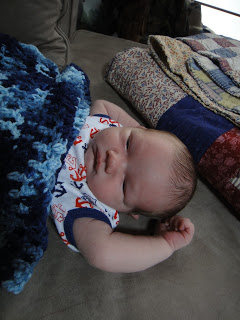 Isaac at Home in Japan, October 2011
…before doing that awful trans-Pacific flight for the eighth, ninth and tenth times; before Japan's mandatory power savings turned off the country's air conditioning and stranded a very large, hot and pregnant Mari at home; before selling the scooter; before leaving my favorite job EVER at Ichiban Collectibles; before a surprise ending to our next duty station request and a new job for Chris; before going miserably overdue, then having a 23-hour labor and last-minute C-section; before having the cutest baby ever in the world (objectively speaking); before going to Kyoto with a four-week-old and returning 36 hours before the movers arrived;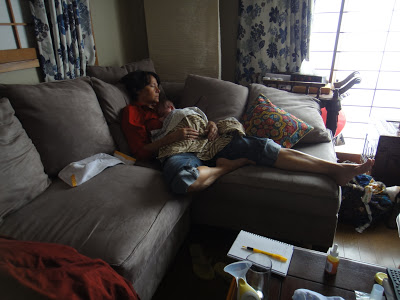 Grandma and Isaac, Japan, October 2011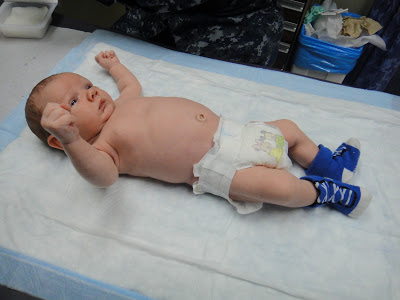 Two Weeks Old, Japan, October 2011
…before living in eight different places in three months, plus having two colds, and a sick baby twice; before saying goodbye to the best friends I've ever had; before moving internationally with a five-week-old; before living out of a suitcase for six of the last 12 months (series coming soon: Motel Living. No, really); before driving more than 1,500 miles in a month with a tiny baby (that's the distance from Toronto to Miami, or from Barcelona to Amsterdam). It's been kind of a crazy year, and I. Am. Ready. For. Some. Normalcy. Boredom even, if you will.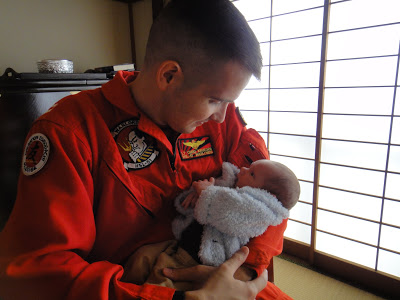 Chris and Isaac at Home, Japan, October 2011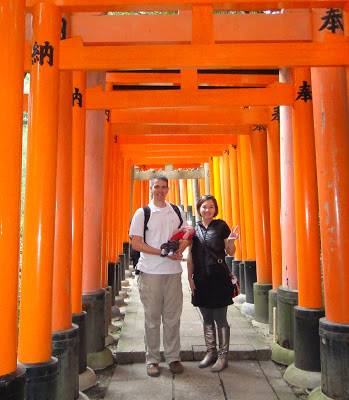 Three Kruegers in Kyoto, Japan, October, 2011
New Years' Resolutions include: Traveling as little as possible. Not being this grouchy monster that has emerged after sleepless nights and constant displacement. To move into our house before the closing date gets pushed back a third time. Planting lime and orange trees in the back yard. Living where all my stuff is. Not starting sentences with, "In Japan…."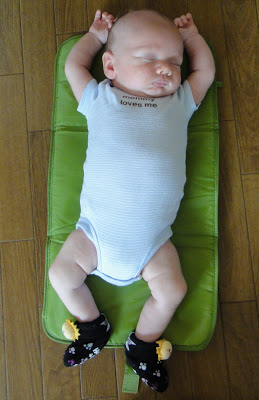 One Month Old, Japan, November 2011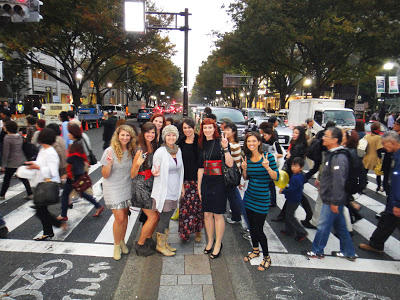 Vogue Fashion's Night Out, Tokyo, Japan, November 2011
This New Year's Eve I thought of the last three years: last year we spent New Year's Eve in Saigon and New Year's Day at Angkor Wat in Cambodia. The year before we literally rang in the New Year with Hannah and Justin at a temple in Tokyo. Our first year in Japan we went to a party with friends and spent New Year's Day in Kamakura. And the year before that? We had a great time with Hannah and Justin and the Ellers in Houston's Rice Village. This year headed over to Hannah and Justin's (surprise), put our sweet tiny babies to bed, and stayed up until midnight with our parents talking about the year's bests and worsts, and resolutions for 2012. I've always liked the song Auld Lang Syne, and now more than ever I like its sad remembrance of friends far away.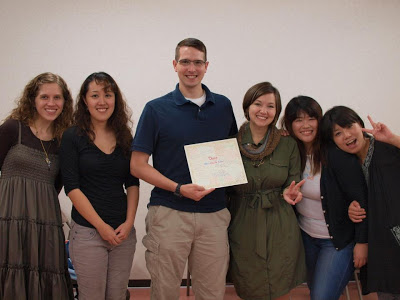 Life Chapel International, November 2011
Ezekiel and Isaac, Texas, December 2011
Now, hallelujah, we are DONE driving across Alabama, Mississippi and Louisiana to get to Texas and back. The families have met and snuggled Isaac. We had a lovely Thanksgiving with Chris' family and a fun and busy Christmas with mine—that would be my parents, siblings, spouses, and all nine—NINE—grandkids! With Chris' family we went bowling, had quiet evenings at home, mini reunions with extended family, and dinners at a couple of nice restaurants where our usually sedate baby cried loud and developed a fever (um…sorry about that).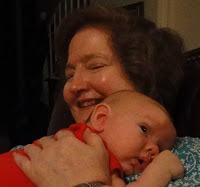 Isaac and Grammie, Texas, November 2011
With my family Chris and I got creamed at bananagrams, played four square, enjoyed mornings and evenings in front of the fireplace, and corralled small people to the park. Chris hadn't been to Texas since Hannah and Justin's wedding in May 2009, so it was great to spend time all together, especially as Luke, Amber and the riffraff head off on their new adventure in Alaska! We'll come visit! ("You're breaking your no travel resolution already," Chris said). Hmm.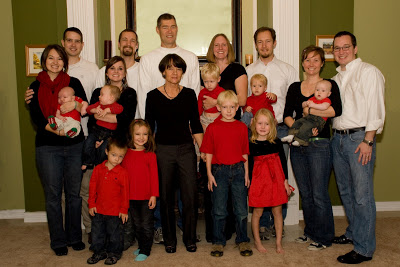 Mama, Daddy and EVERYONE! Texas, November 2011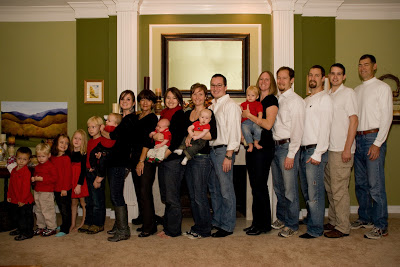 Shortest to Tallest, Texas, November 2011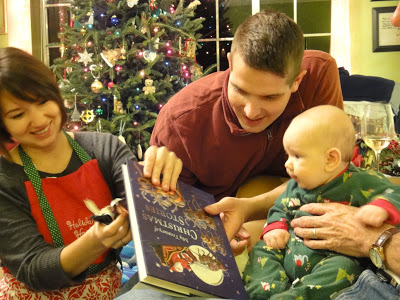 To Isaac, Love Santa, Texas, December 2011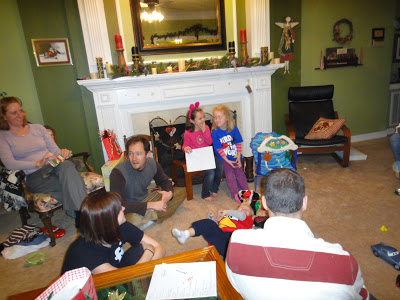 The Annual Saugier Family Talent Show, Texas, December 2011
As a final note: my two main Christmas presents, about which I am super excited, were a vacuum cleaner (THANK YOU!!) and a kitchenaid mixer (THANK YOU)!! That is how I know I am a boring, mature person, which bodes very well for a nice, normal year! Happy New Year!