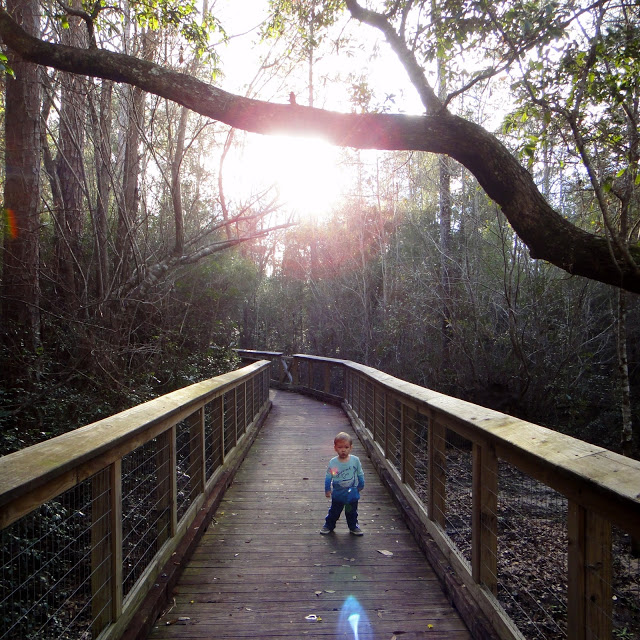 Free at last!!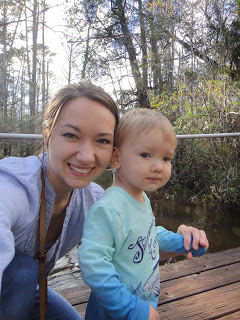 tight grip on the tot on the bridge
Check this place out and tell me Pace/Milton is not heaven for little boys. Case in point: last week we walked around the block and saw: 1. trees, dirt, sticks and sand, 2. a poisonous spider, 3. noisy garbage trucks, 4. houses under construction, 5. an even noisier bulldozer pushing over a tree, and 6. muddy rain puddles. Boy heaven, right?
Well the day after Captain Goodbaby's doc said he's looking good we celebrated by exploring Arcadia Mills Archaeological Site. The 19th Century saw a water-powered sawmill, lumber mill, and bucket factory. It was even boy heaven back then. Today it's a bunch of raised walkways and bouncing bridges. Toddler score!
It wobbles, it bounces, it was two inches over the water—thrilling!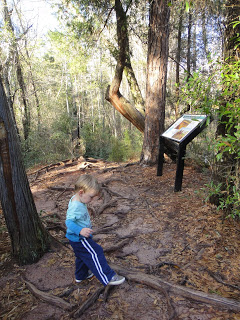 The visitor center is open from 10am to 4pm Tuesday through Saturday, and apparently we missed the 11am, 1pm and 2:30pm tours. The site is about a mile west of Avalon Boulevard; look for a medium-sized brown sign on Highway 90 pointing the right direction (north), then follow tinier signs through a neighborhood of lovely houses.
It poured the morning of the afternoon we went, which meant everything smelled wonderful and the entire area was trickling and dripping.
Yay! We're out of the house! Yay! We're outside and it's not our backyard! Yay!
Helicopters swooped overhead for the Good Captain to point at. Have I already mentioned 10 times that Isaac says, "He-re-cop-tur"?! Genius (objectively speaking)!!
So it's not like we're back in full civilization yet or anything, but we're occasionally out. It's something.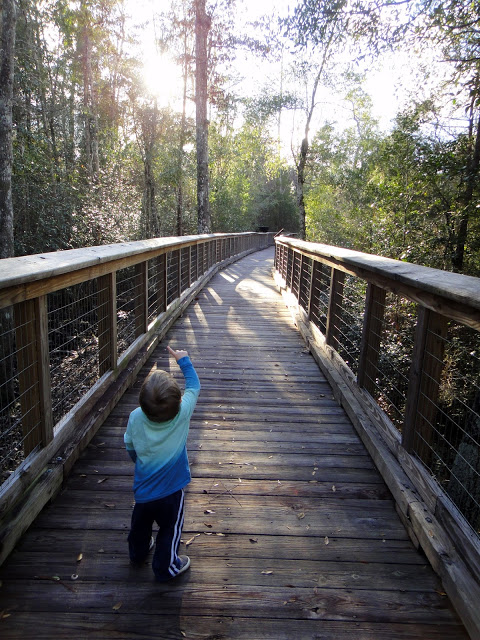 There it is, I found it.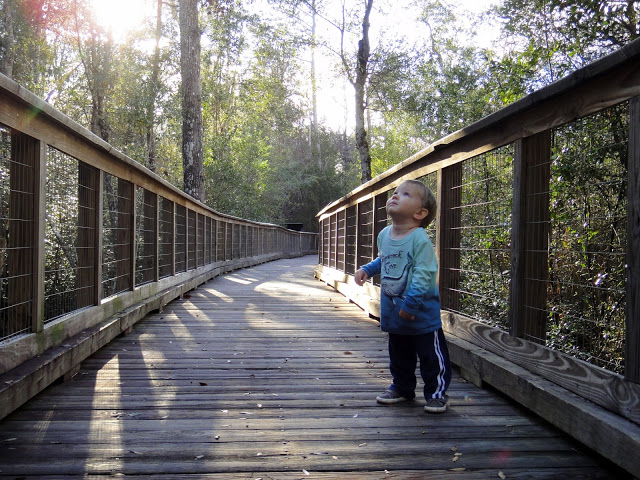 Yeah, right there.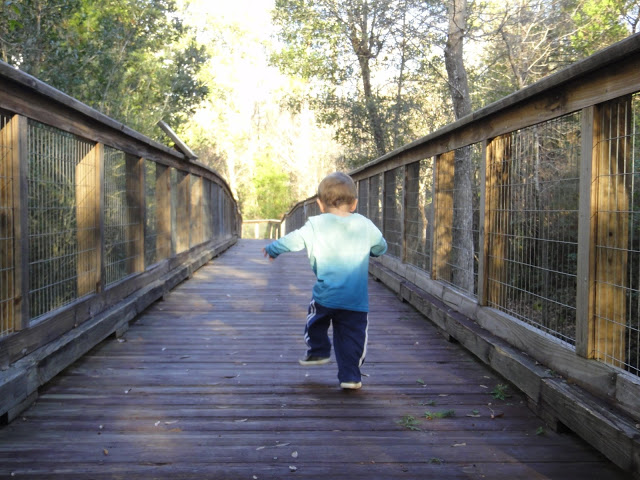 Ok seeya.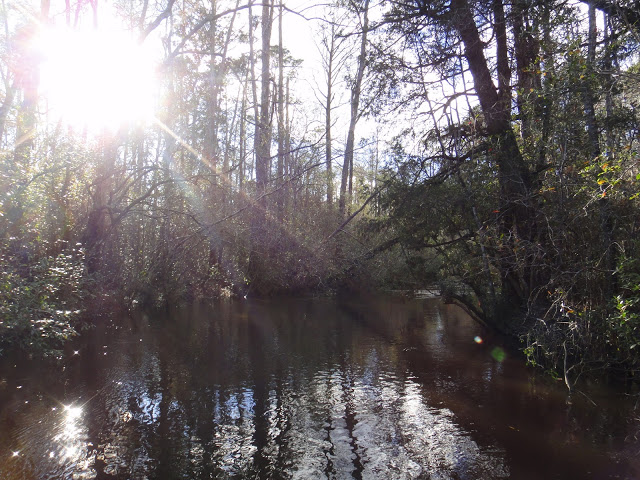 Drive the highway in a silver car…see the river when it's black like tar…
Just remember til you're gone afar…you belong to me…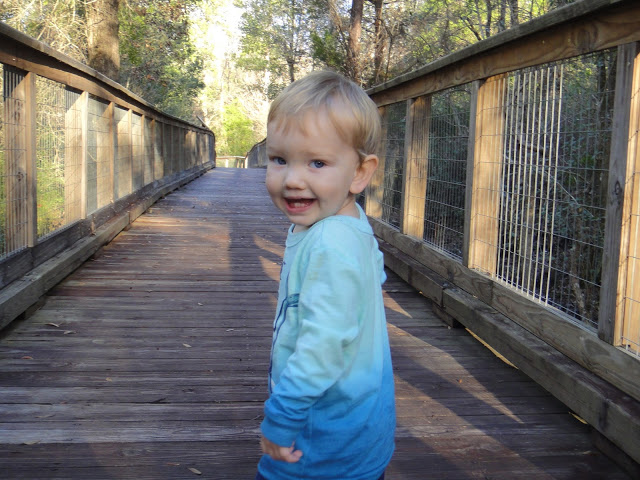 Awwwww, the picture of innocence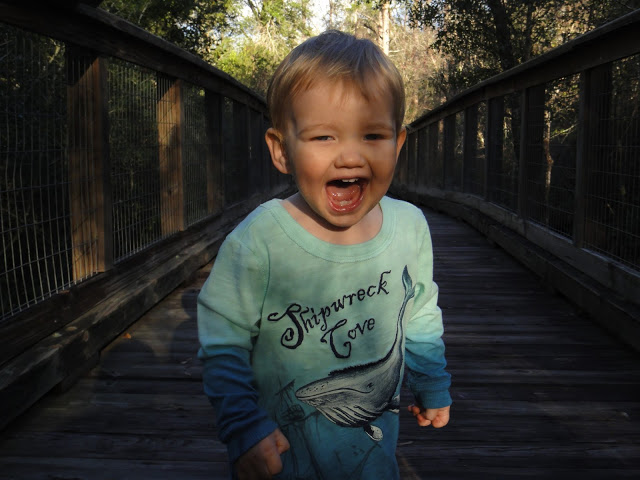 HA HA! The picture of BOY!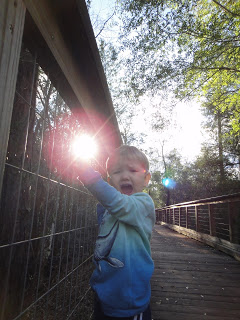 Fussing to get down into the mud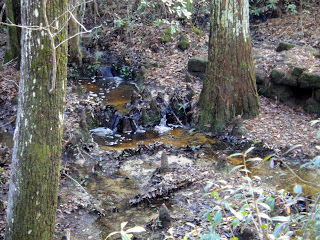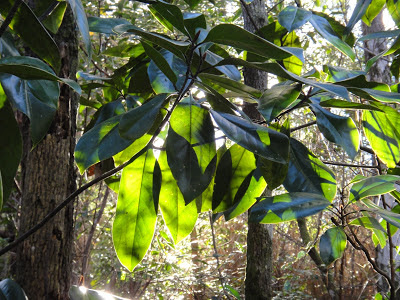 native magnolia