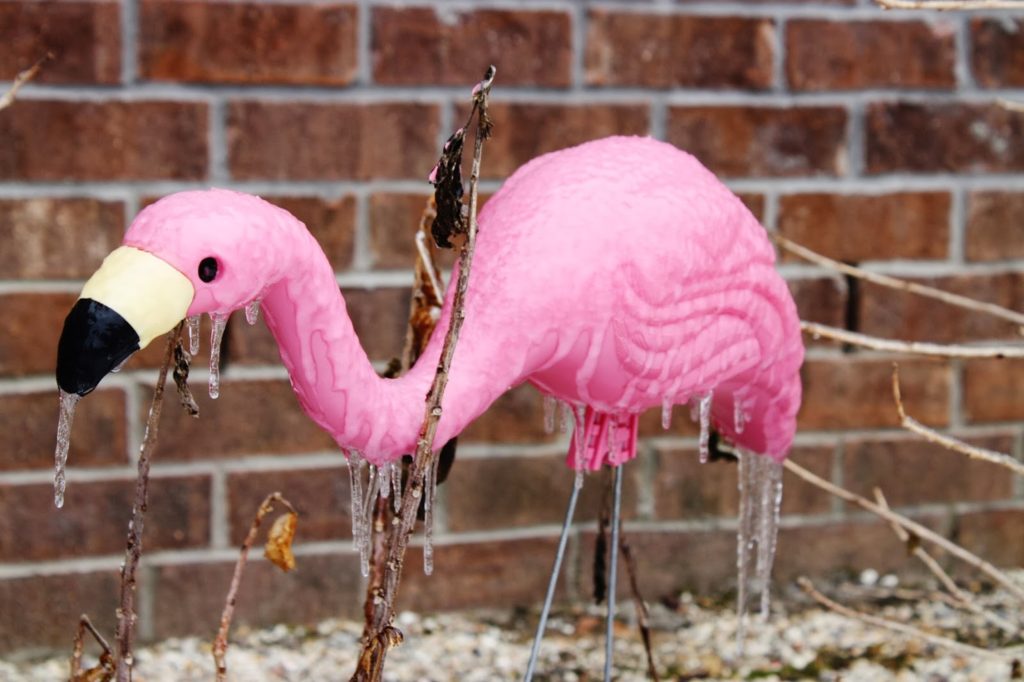 I didn't migrate to Florida to be THIS cold!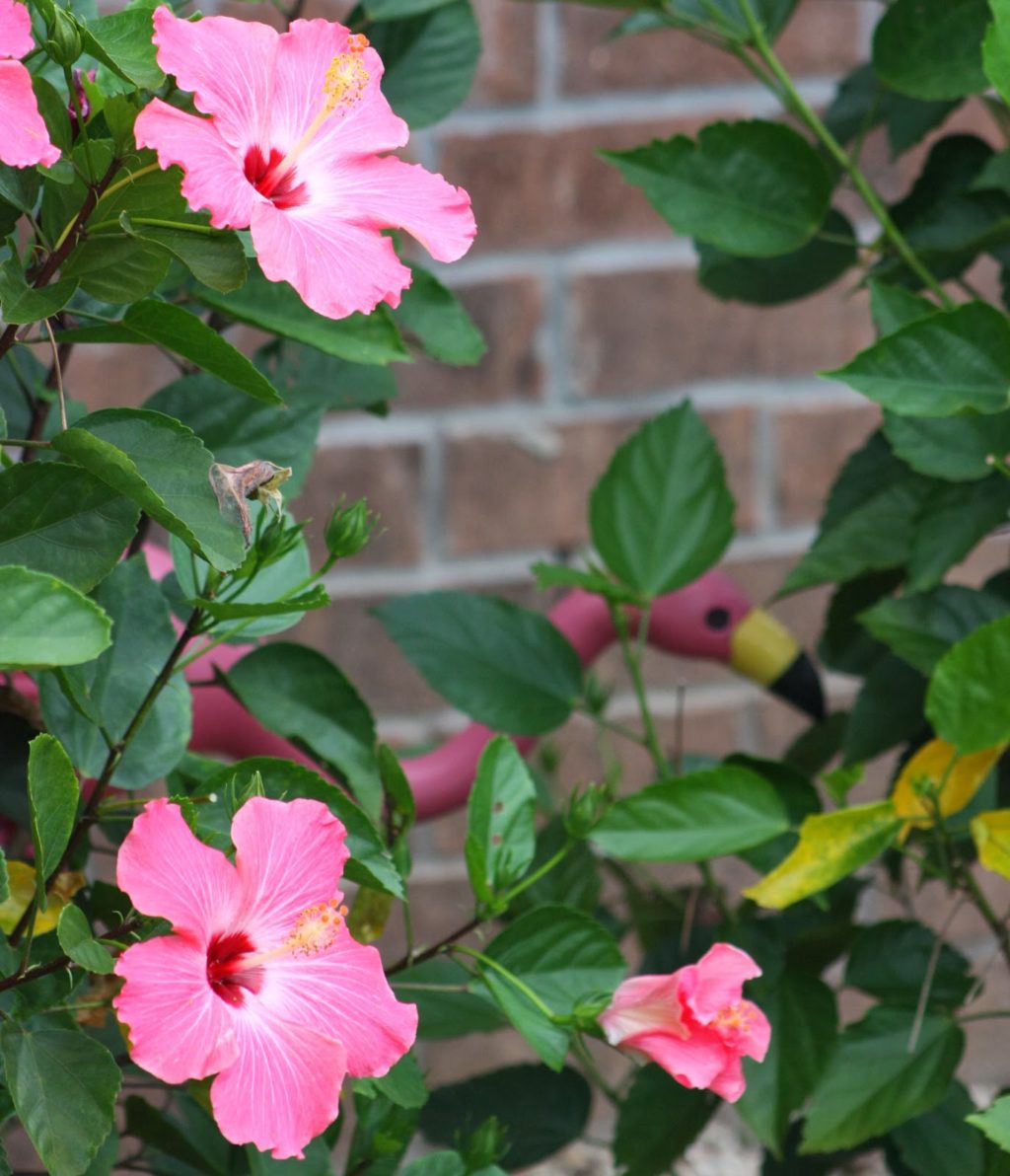 The flamingo in normal conditions last September, hiding behind the hibiscus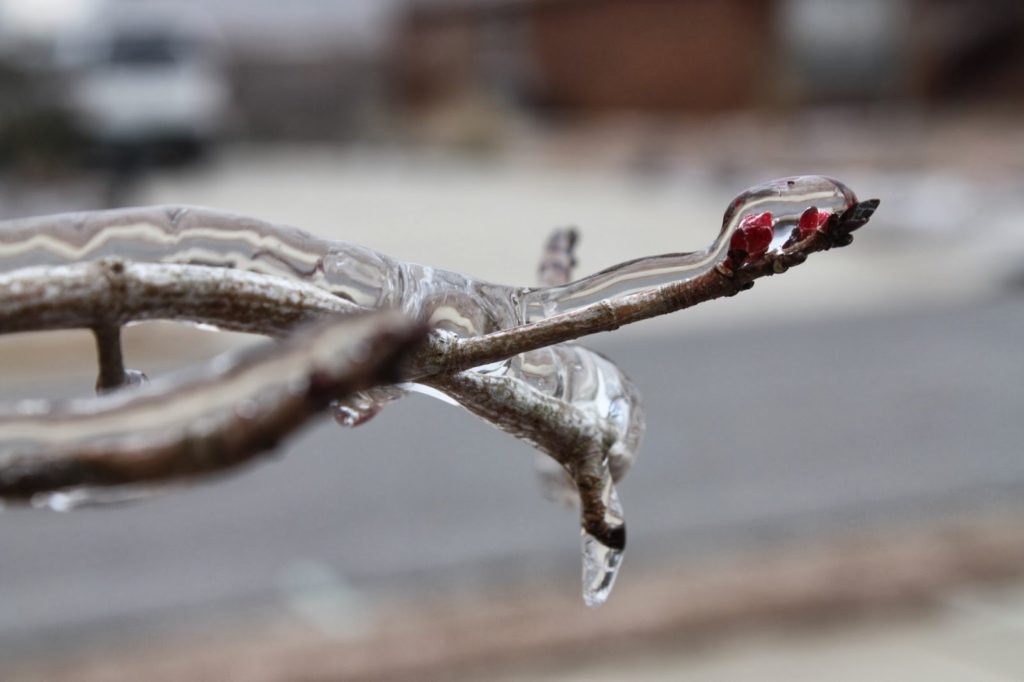 Yesterday we watched the temperature climb to a sweltering 26 degrees.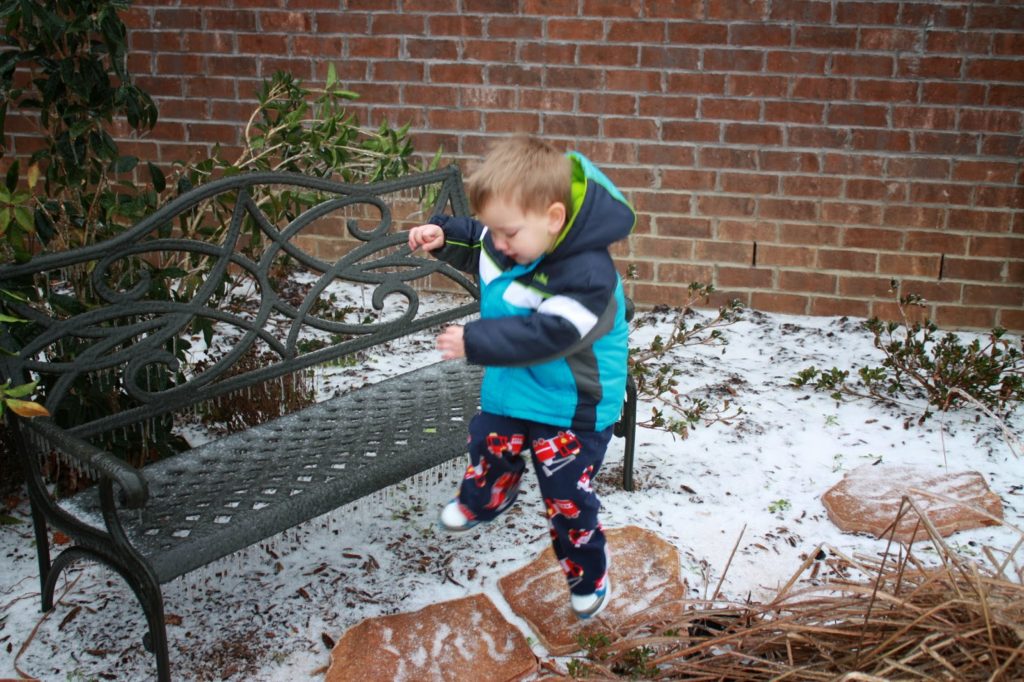 We kicked icicles off the bench and hopped along the snowy stepping stones.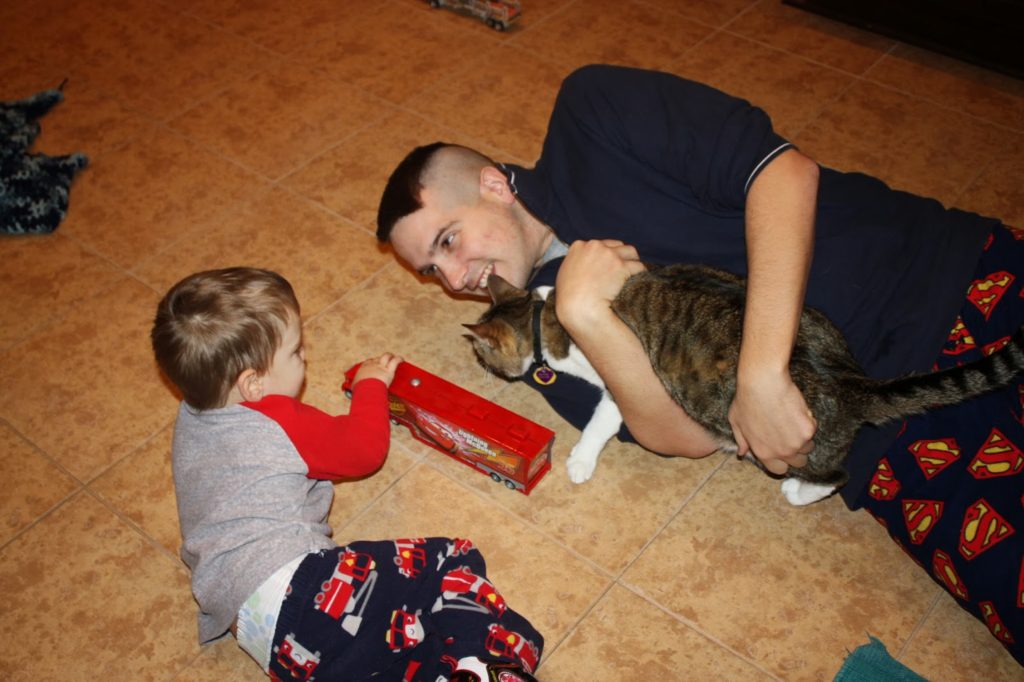 Warm inside again! We are thankful for central heating.