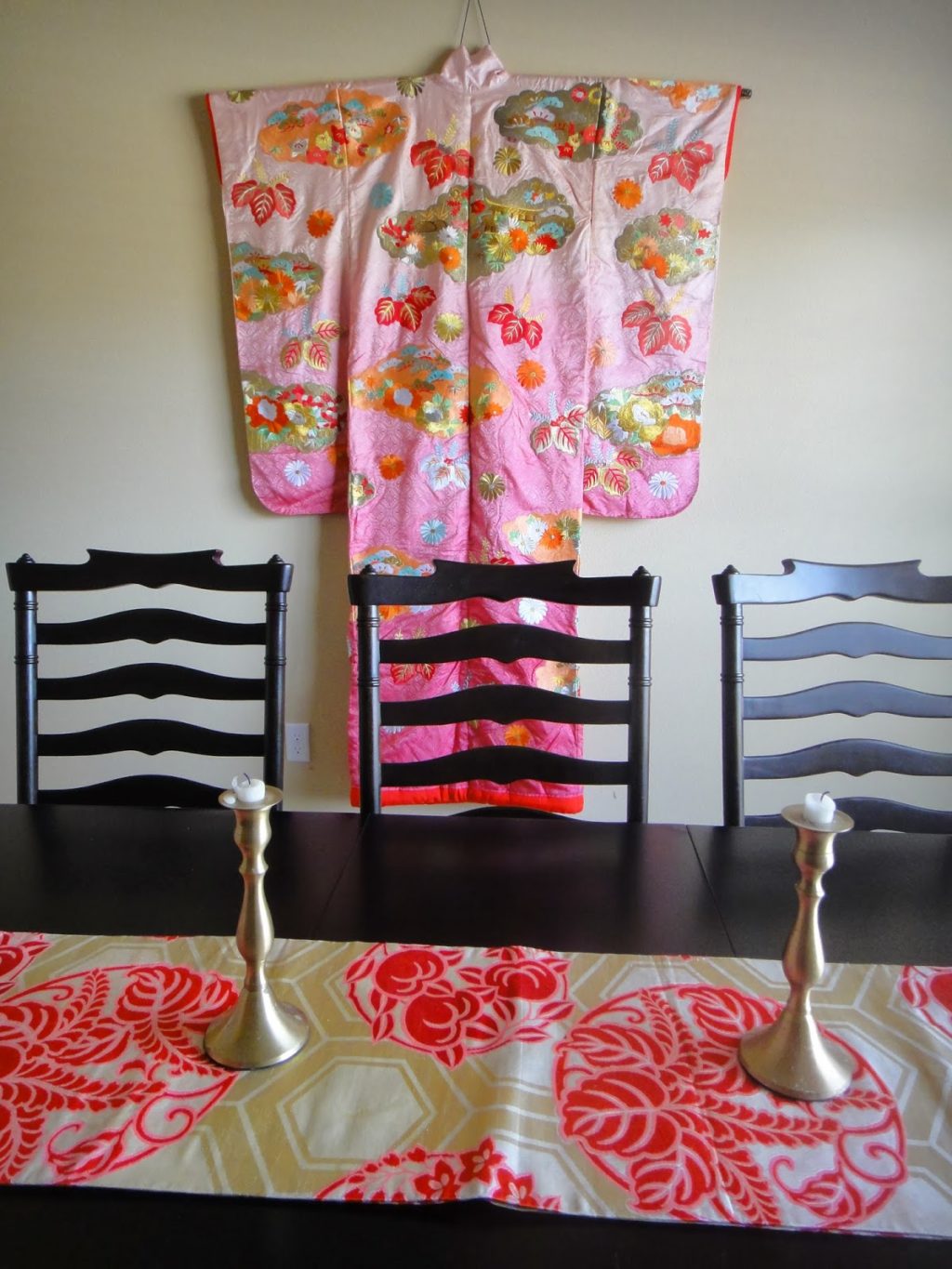 I have kimono and obi for ALL OCCASIONS.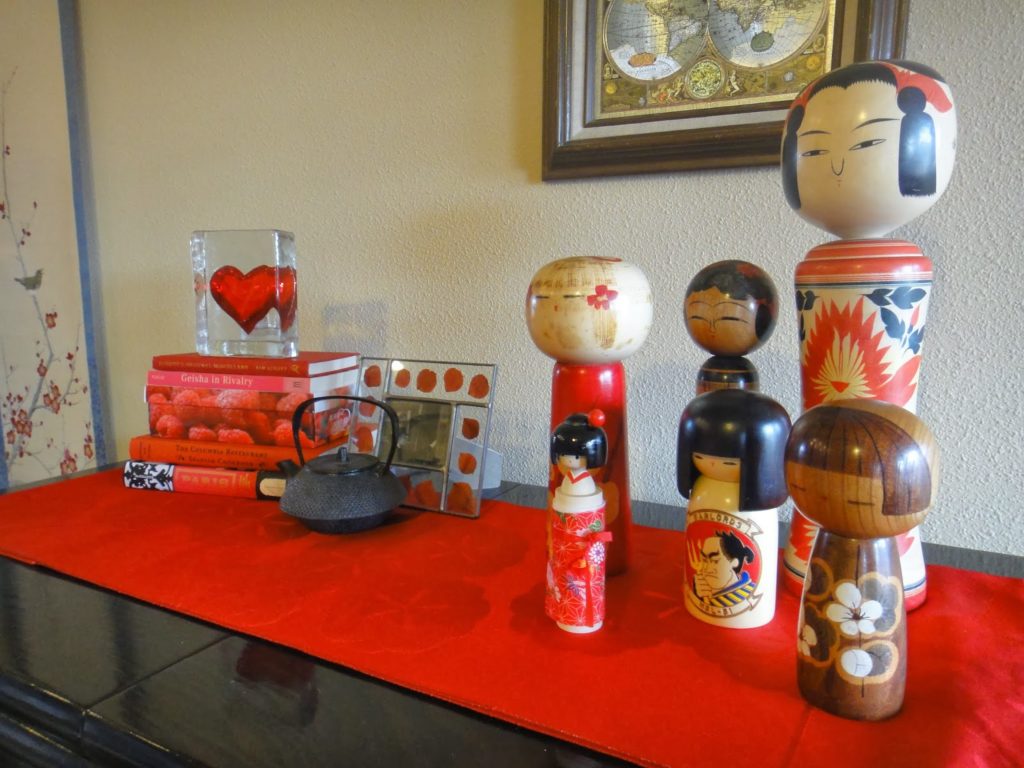 There. I put out some red and plum blossoms. It's Valentinesy.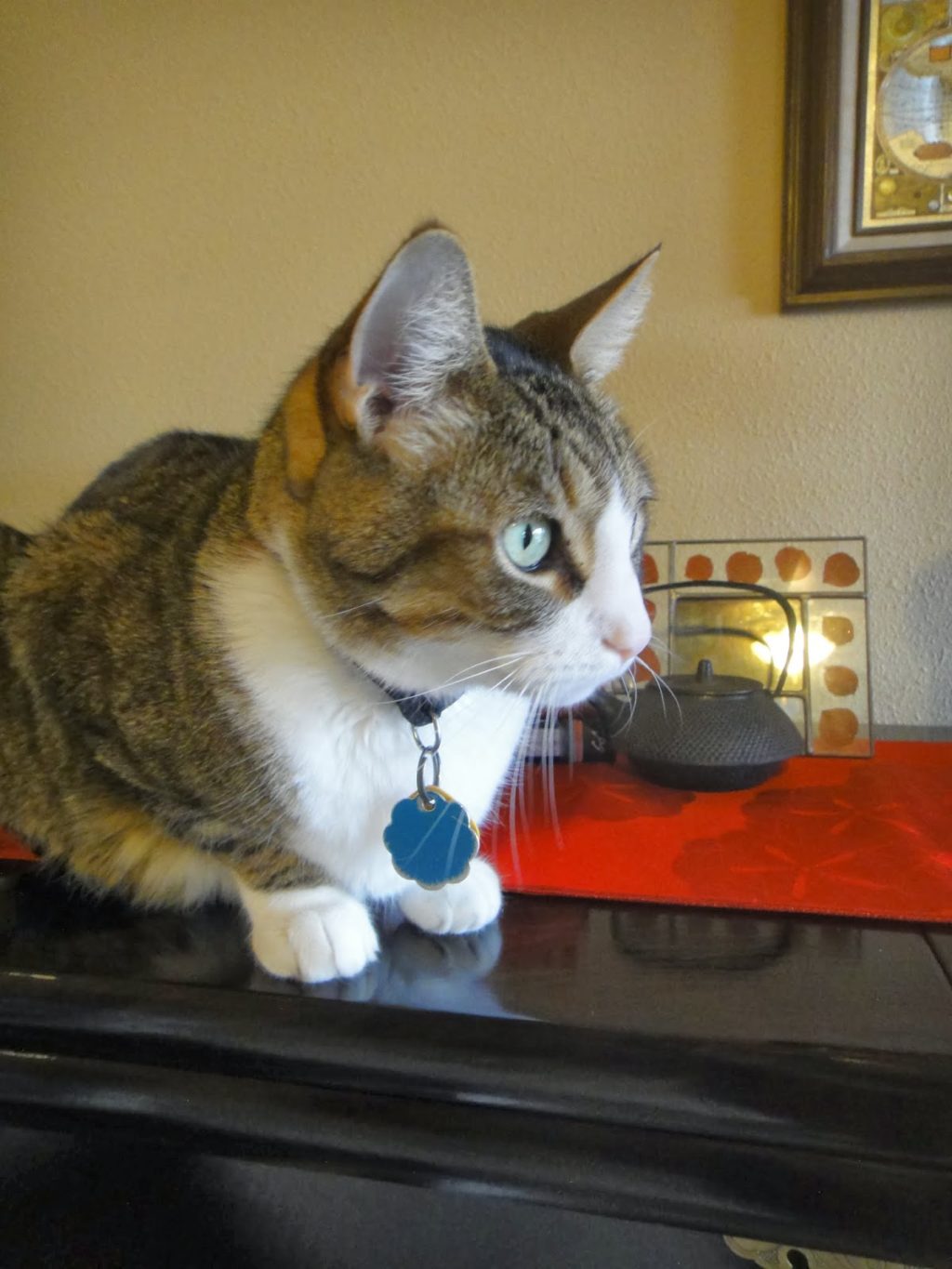 Pounce likes Valentine's Day.
January mantle—please note the wooden northern Japanese horse on the right for Lunar New Year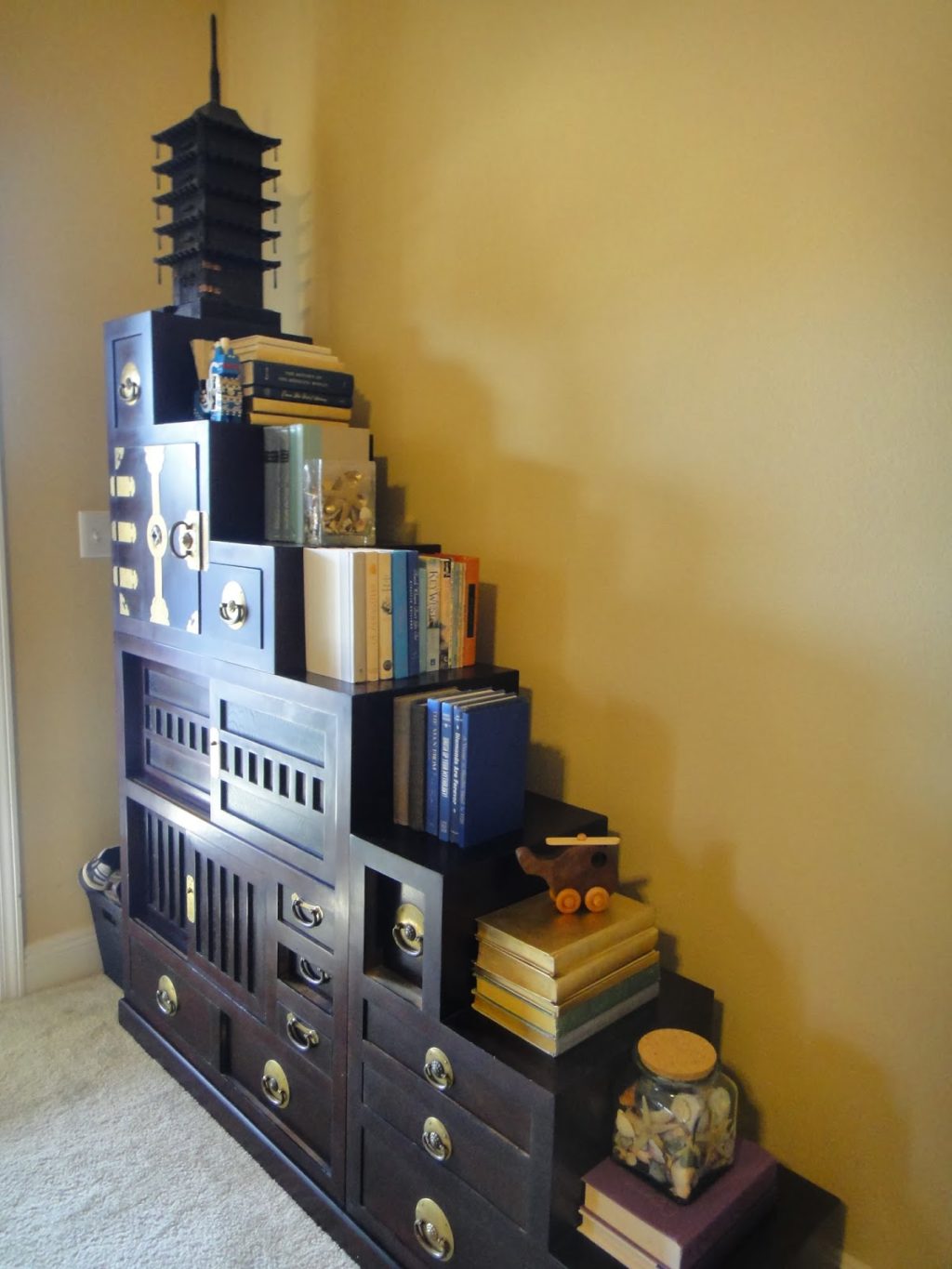 Balancing the junk on the tansu is the main reason I've never posted a picture of the whole living room.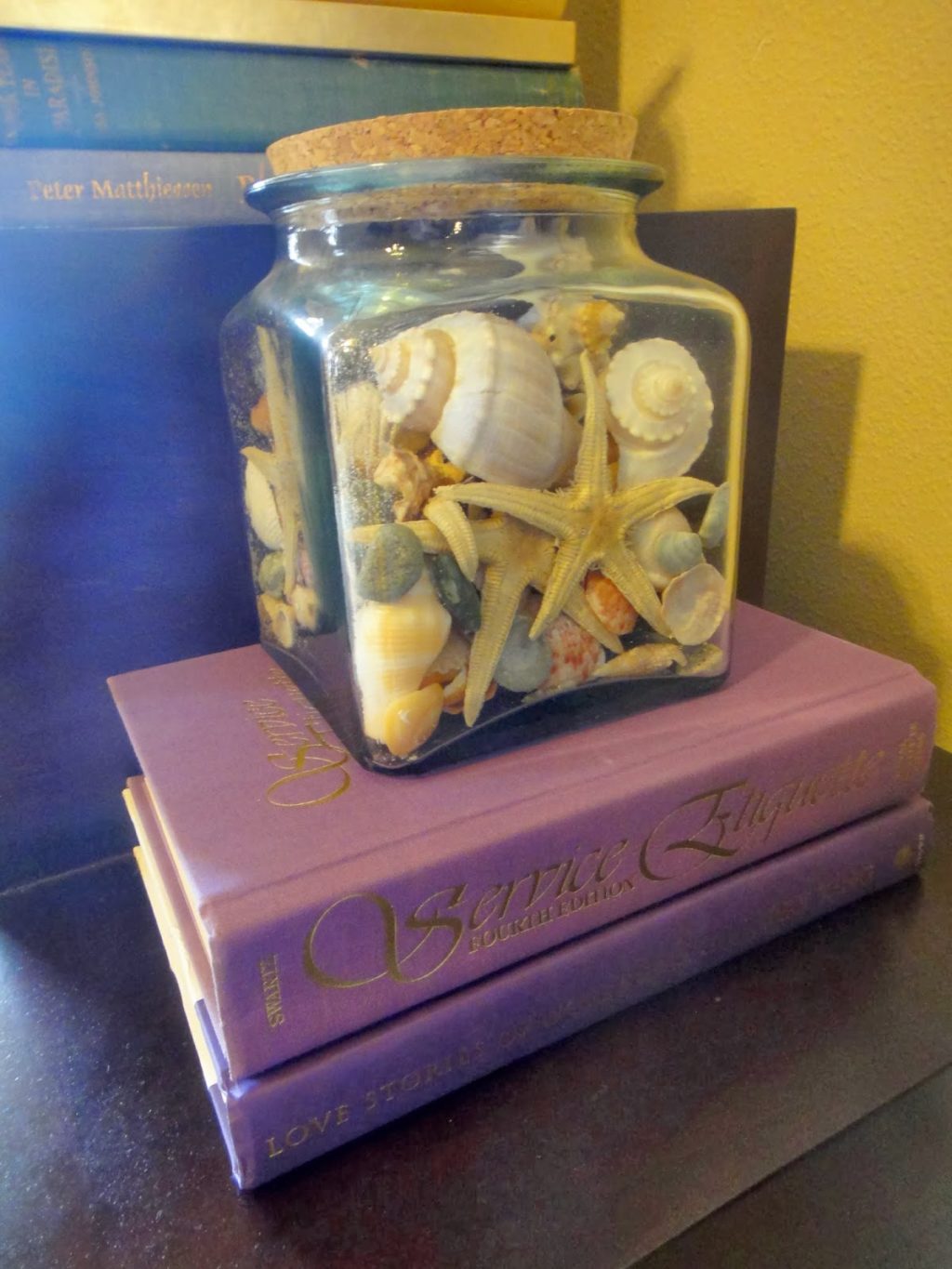 Seashells and books! Love.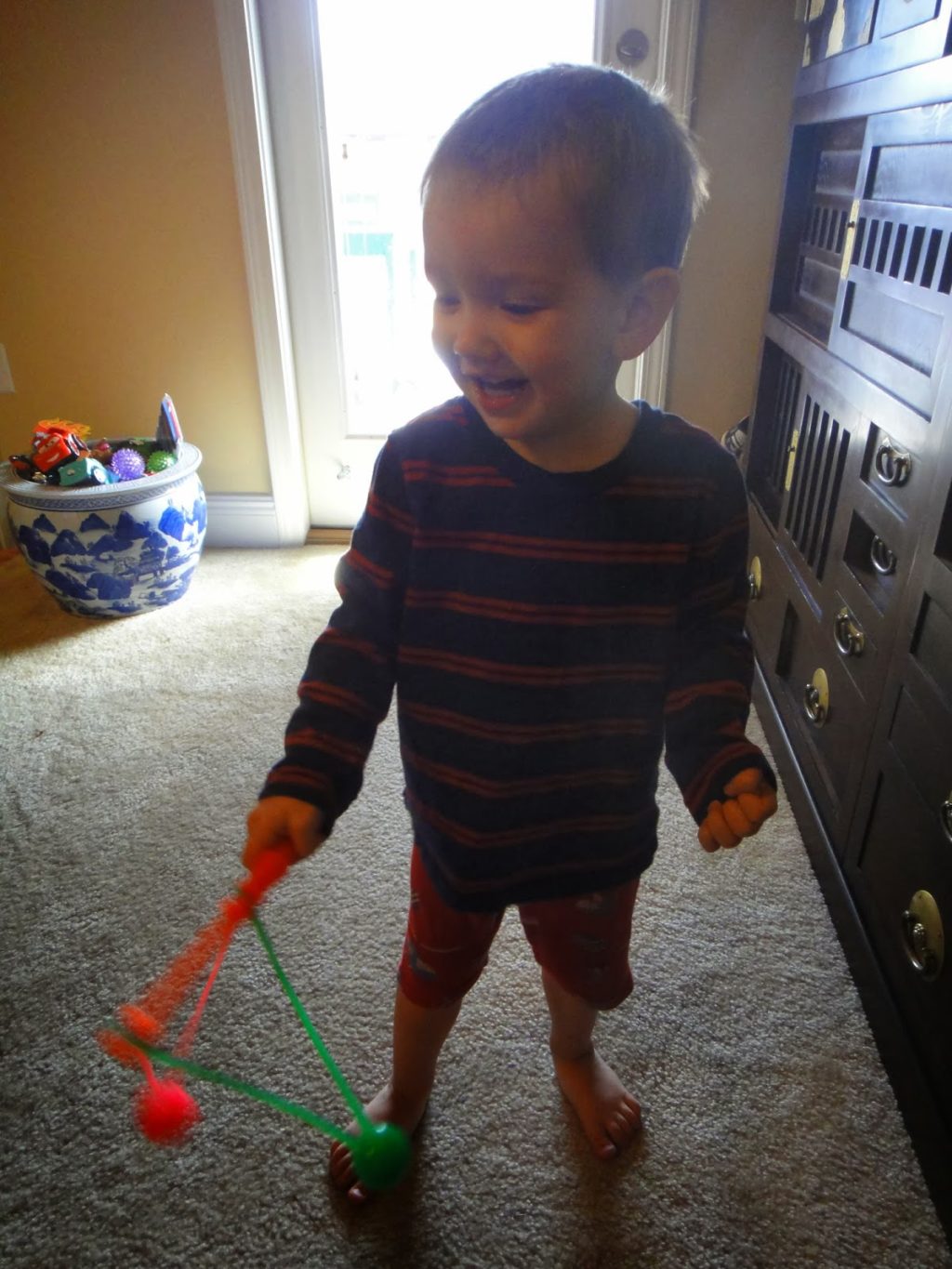 The Captain's toys don't stay in that pot for long! But he knows they go there at bedtime.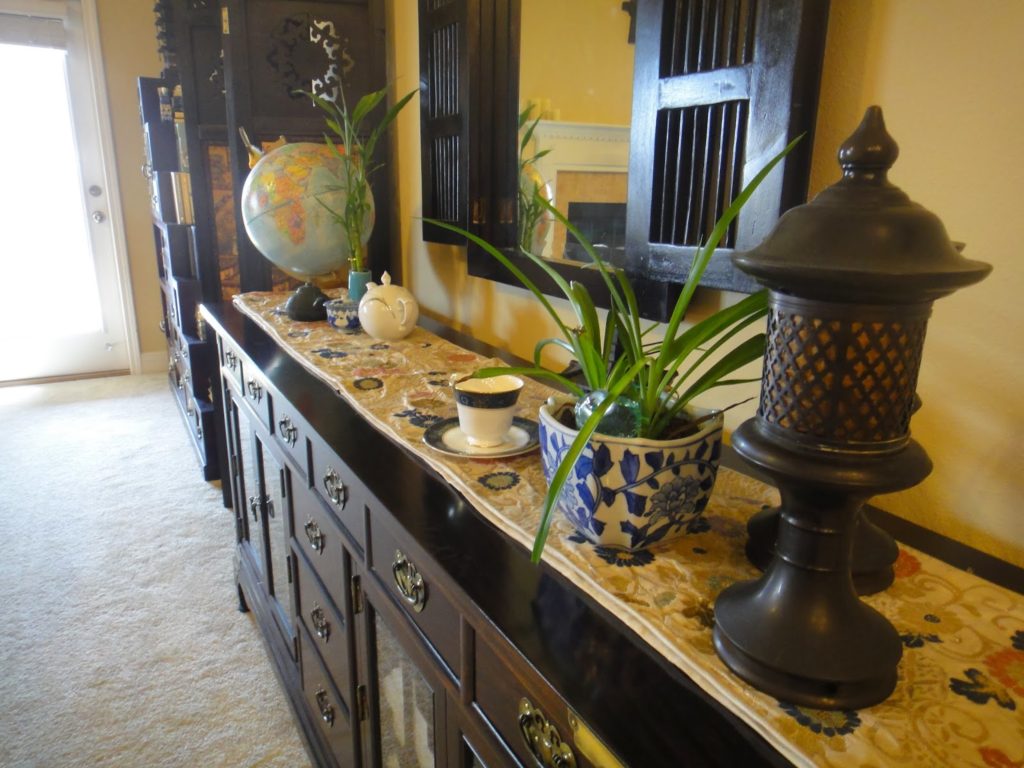 Streamlined the console a bit.