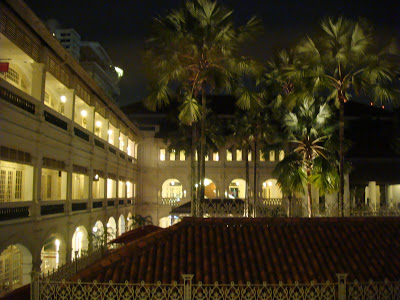 One languid, tropical evening Chris and I strolled down the wide verandas of the Raffles Hotel in search of pre-dinner refreshment. Less than 24 hours in the city and we were already dazzled by its orchids and charmed by the whitewashed arches of one of the world's most famous hotels.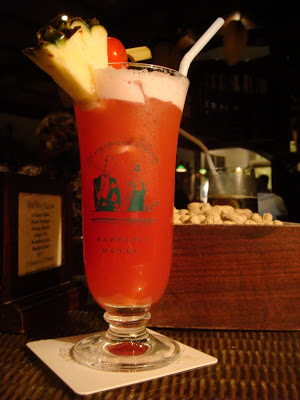 We ordered a Singapore Sling (me) and a Diet Coke (Chris), tasted the Sling and ordered one for Chris. Chris bought us matching fleeces in Australia and we'd joked that instead of date party fleeces or glasses like in college, now we get Port of Call fleeces. This time, we got Port of Call glasses! The price of the glasses is discounted with the Sling, but they're not in fact free as reported in "Around the World in 80 Cocktails." But the peanuts were–bonus! I'd heard the Long Bar was a bit touristy, but to me it seemed too classic to be cliche. Like "Casablanca"—it's good because it's good.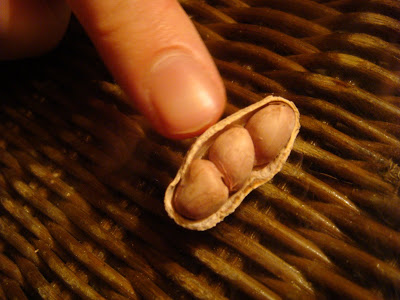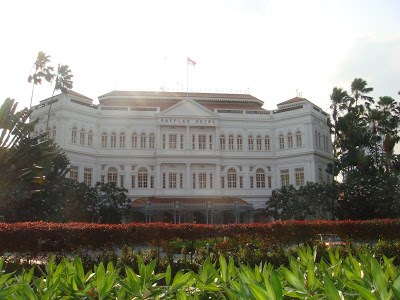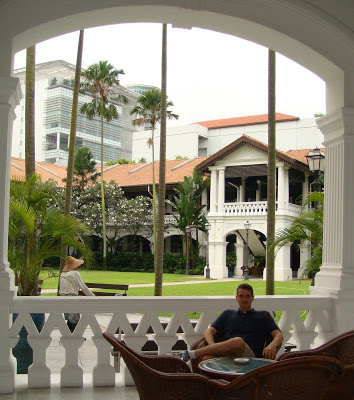 Doesn't Chris look right at home? I was delighted by the staff's use of hats (like this nice straw hat for the busy gardener here. Love it!) Other hats included small round caps for the bellboys and a turban completing the security officer's traditional Indian uniform.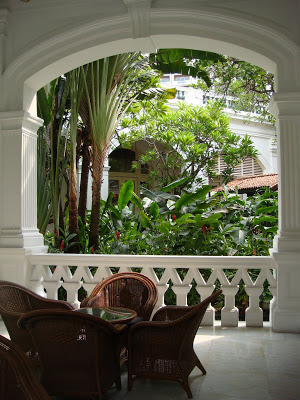 When we got married and combined our separate decor I was shocked to see how seamlessly my more exotic mementos from escapades and adventures meshed with Chris' heavy, traditional, dark wood furnishings. We ended up with a strong base adorned with beautiful and interesting accents, sort of "British Imperialism." And the more of the world I see, the more it seems we correctly we pegged our mutual preferences.