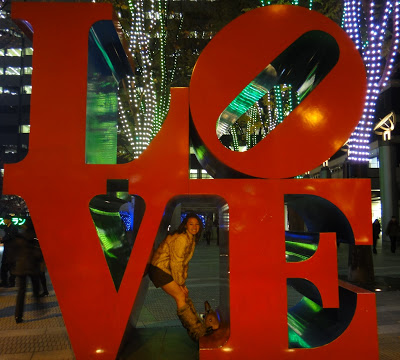 As the opening strains gave way to the lyrics of the Hallelujah Chorus, King George II of England was so moved by what he heard that he rose to his feet on March 23, 1743. The people around him jumped to their feet as well. Soon, the entire audience had followed their king out of their seats, paying a standing tribute to the song, its composer, and its subject: "Hallelujah: for the Lord God omnipotent reigneth. (Rev 19:6) The kingdom of this world is become the kingdom of our Lord, and of His Christ; and He shall reign forever and ever. (Rev 11:15) King of Kings, and Lord of Lords. (Rev 19:16)"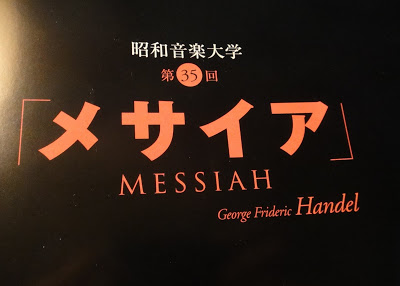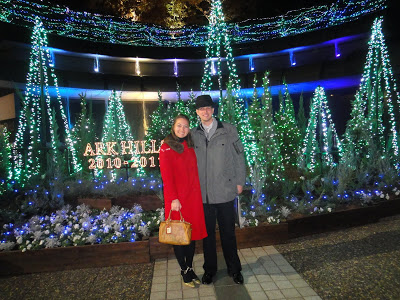 "Do you think they'll stand up for the Hallelujah Chorus?" Chris asked. "Interesting. We'll stand anyway, right?" I replied. "Not if no one else is standing," Chris said. "What?! It's tradition!!" I said. Chris shrugged. A couple months ago I saw a poster advertising Handel's Messiah in the train. After seven—SEVEN—attempts to get tickets, I finally secured two seats right in the front for Tokyo's Tosei Showa Academia Musicae's Dec 17 performance just a few days after Chris returned home. It was amazing—more than 100 people singing in the chorus, a full orchestra, a full house, and about a tenth of the audience stood for the Hallelujah Chorus. We were among them. A wonderful evening! Afterwards, we had dinner dinner across the plaza at Ark Hill's Choice restaurant, which offers a selection of beers from across the globe. We had draft Japanese beer, Italian pasta, Thai spring rolls and Malaysian satay. It was delicious!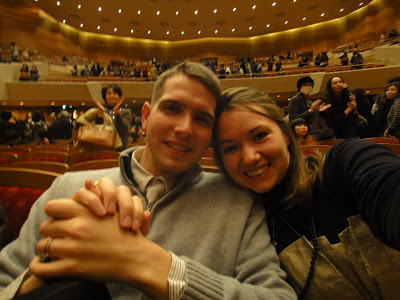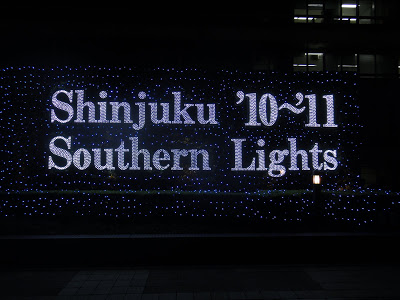 If you're looking for a fun, Christmasy date in Tokyo, there are plenty more things to do. Shinjuku Station's Southern Terrace is illuminated with twinkle lights—enjoy them while sipping Starbucks, shopping at Franc Franc or having dinner.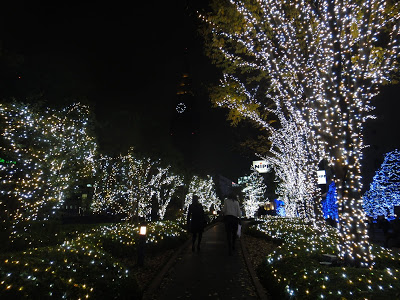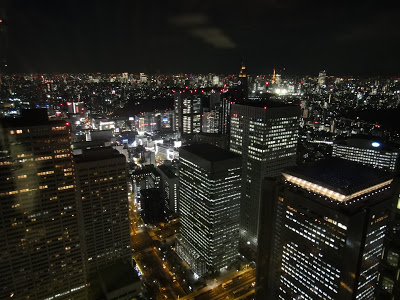 Then head up to the Tokyo Metropolitan Building's observation deck for a night view of the city! Nicole and I checked out the lights a couple weeks ago while waiting for our Chrises to come home. While we were up there, some Korean tourists came up and asked if they could take a picture with us. Umm…sure!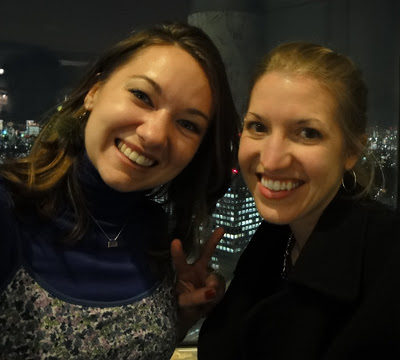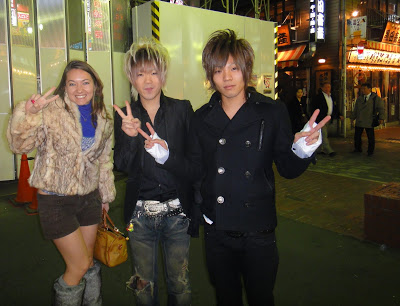 And hey, while in the area, I can't help stopping by Kabukicho to take a picture with the local low-level mafia, always a standout with their super-puffy hair. I guess that makes them look…tough? Peace and Merry Christmas from Japan!!